For many girls, it takes a long time to fumble and button successfully on the back with the standard bra,so there is a super convenient bra for you Front closure bra
How easy it is to put on and put off!!
—— With Front Closure Bra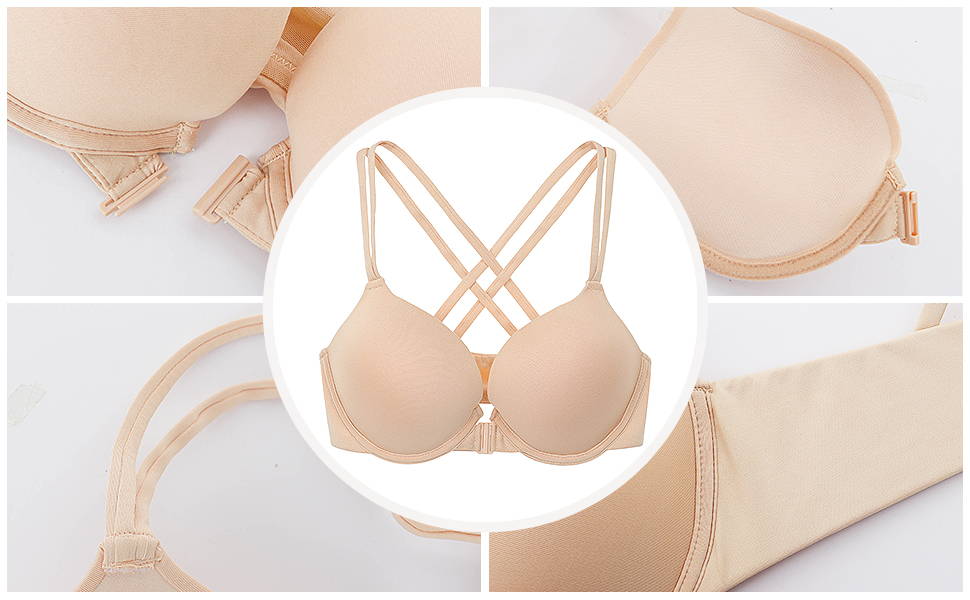 I've been a fan of front hook bras for many years. I started wearing them after my first shoulder surgery.Because of the surgery, I can not put a back closing bra on by myself without turning it upside down and closing it in the front and then turning it right side up and moving it around where it belongs... AGGRAVATING!
With this front closure bra, I can put my own bra on like a grown up without pain in my shoulder.so glad I found front closure bra.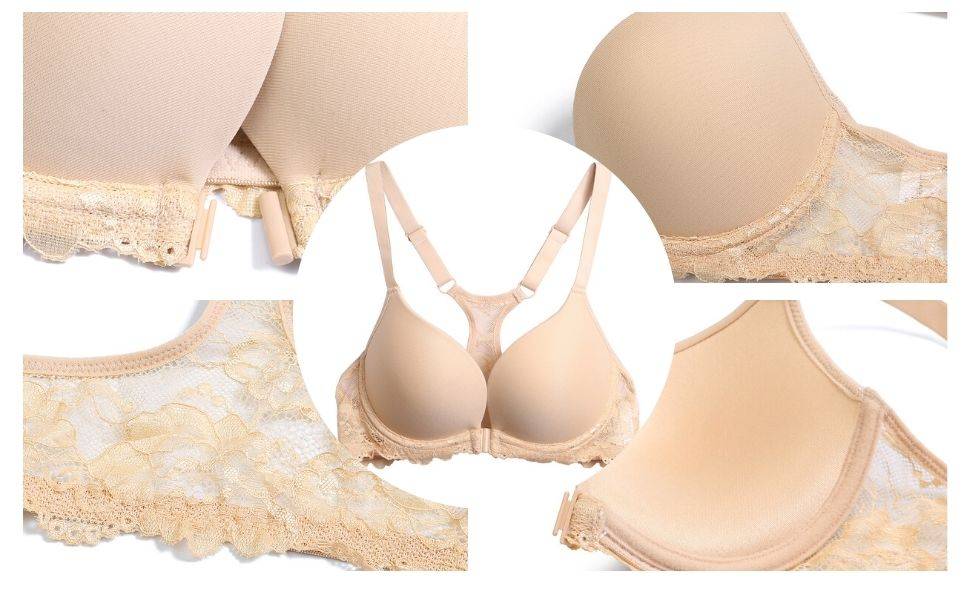 I've always had an issue keeping straps up on my sloped shoulders. Its become a habit to constantly pull them back up and that's not easy or desirable when you have an active job and wear a uniform. These bras with the racer back and front closure make my life a lot more comfortable; easy to put on and no more messing with falling straps!
good support and just enough padding to keep everything smooth underneath!
Front closure bra with great gathering effect.

It is very suitable for girls with outwardly expanded breasts, and can correct the outwardly expanded breasts to be more concentrated with 360 degrees perfectly gathered.

Another major feature of the front button bra is the design of the Racerback.
Showing your beautiful back in summer!

Follow us on @yandwofficial and use the hashtag
#
yandw to be featured