How We Give
We work with nonprofits across the country that empower diverse communities. Scroll down to learn more about what YANDW does.
Bra recycling
We regularly select a batch of bras to donate to various non-profit organizations. We hope that more people will wear comfortable bras and that resources will be reused.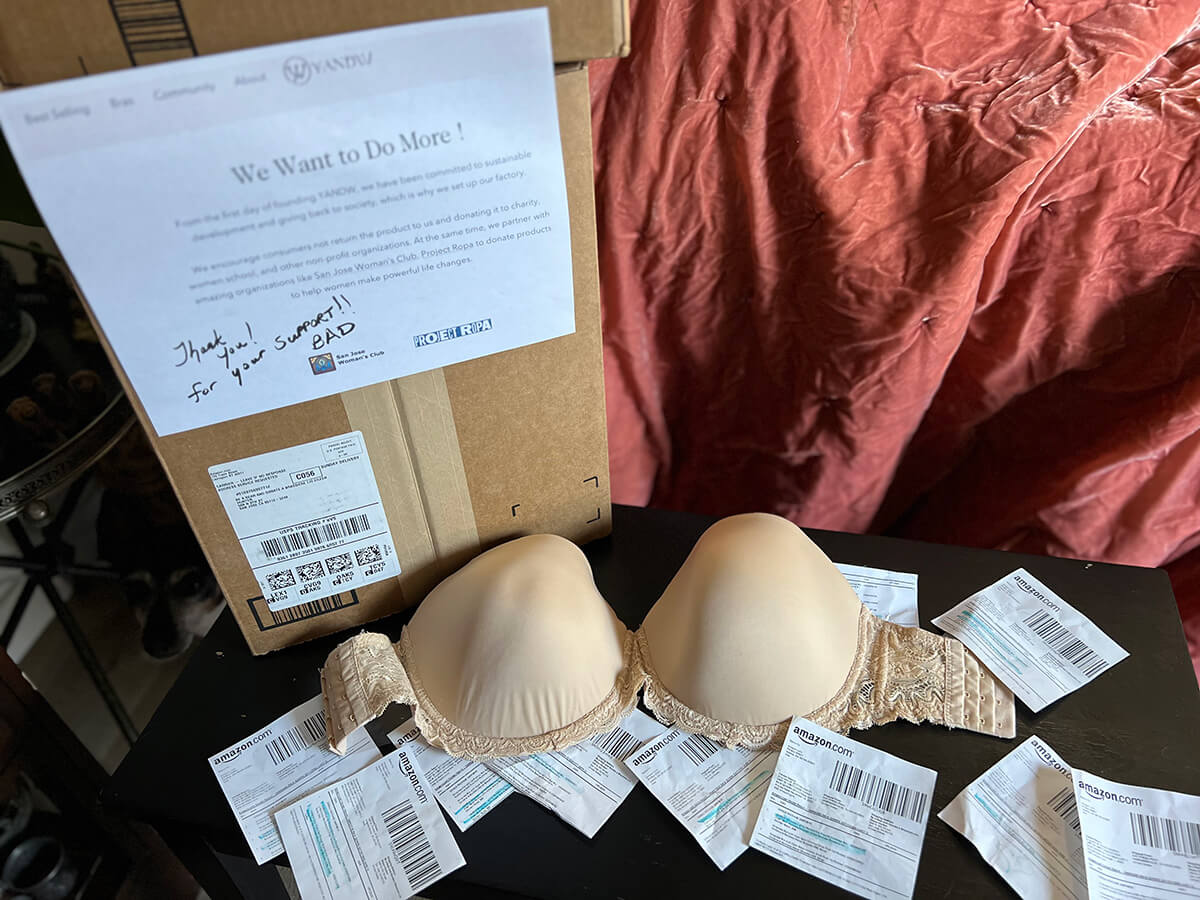 Give together!
We donate bras that our customers love and use, no difference! In addition, we encourage our customers to donate ill-fitting bras to the community. Because we will gift new ones to you.
Breast Cancer
We support and empower women fighting breast cancer.
Racial Justice
We aid in dismantling systemic barriers that are based on bias and stigma.
Domestic Violence
We help survivors find strength, confidence and sisterhood.
LGBTQ+
We celebrate the LGBTQ+ community and provide resources to individuals healing from homophobic and transphobic trauma.
Tens of millions of bras are produced every year, but not every bra will be loved by consumers. There are always a few ill-fitting bras in your closet, which may be discarded or forgotten. That's why YANDW collects them and donates them to charities and women's groups, and contributes to the sustainability of the planet.
From day one, giving has been a part of YANDW' DNA.
We are proud to partner with incredible organizations across the country to bring the power of beauty to communities overcoming remarkable challenges.