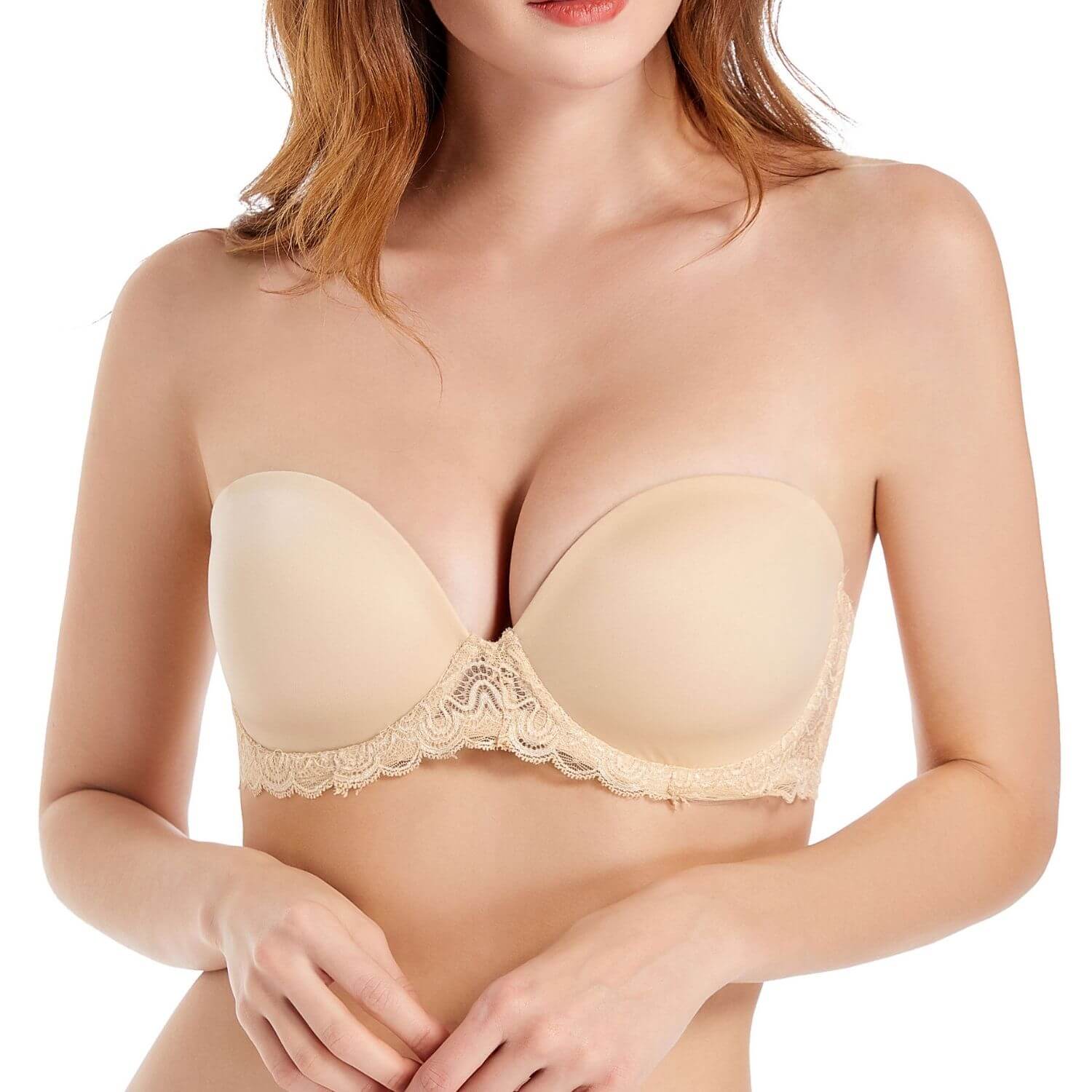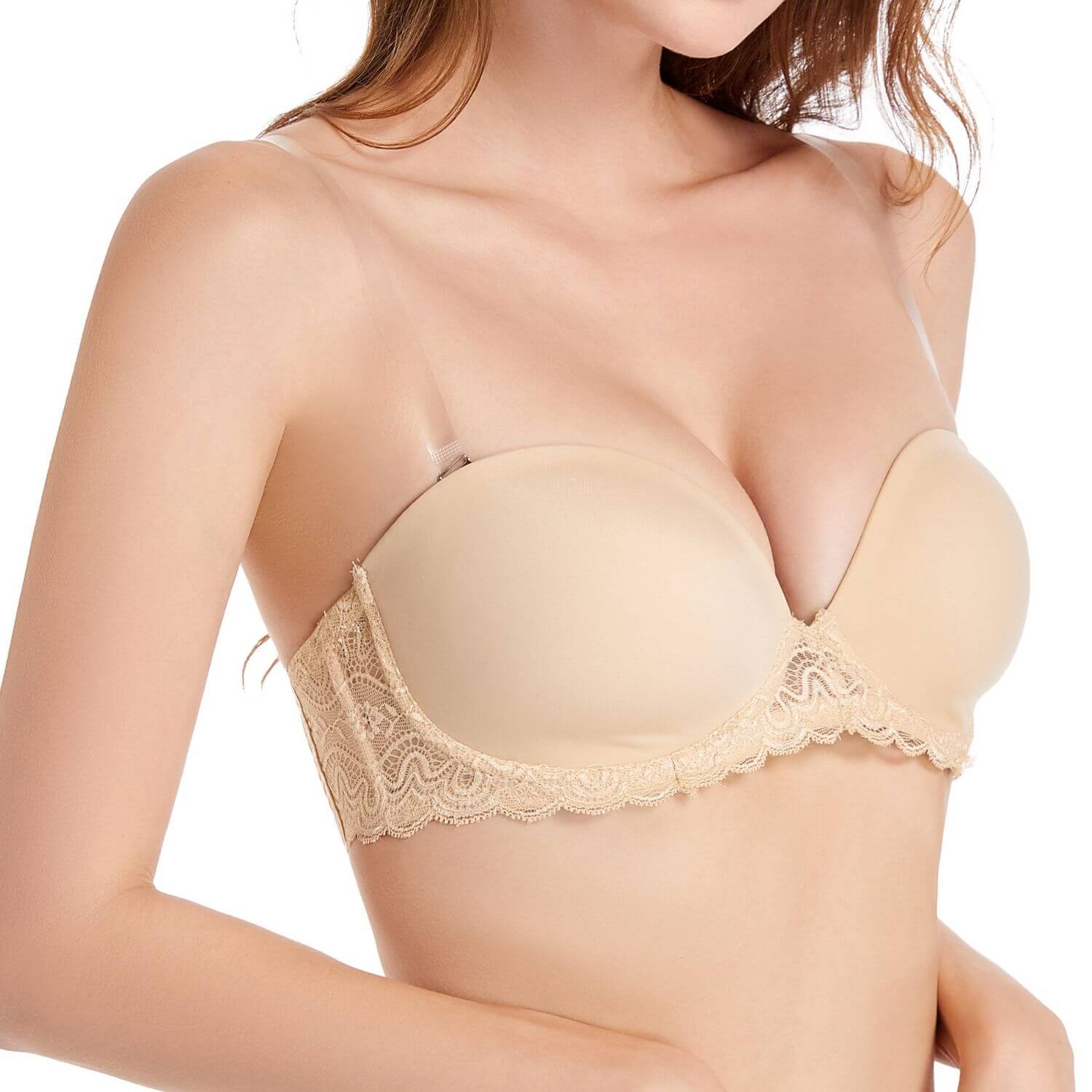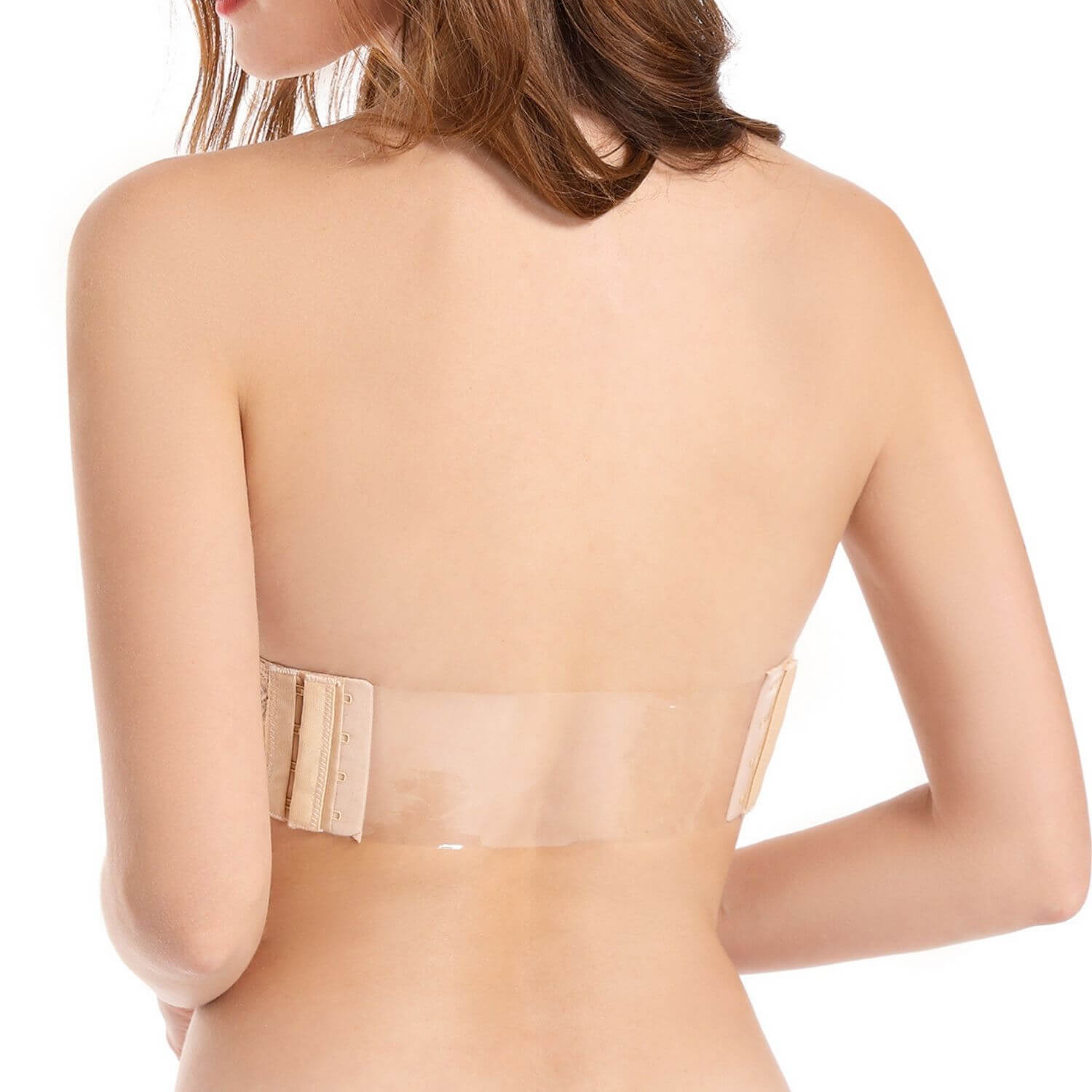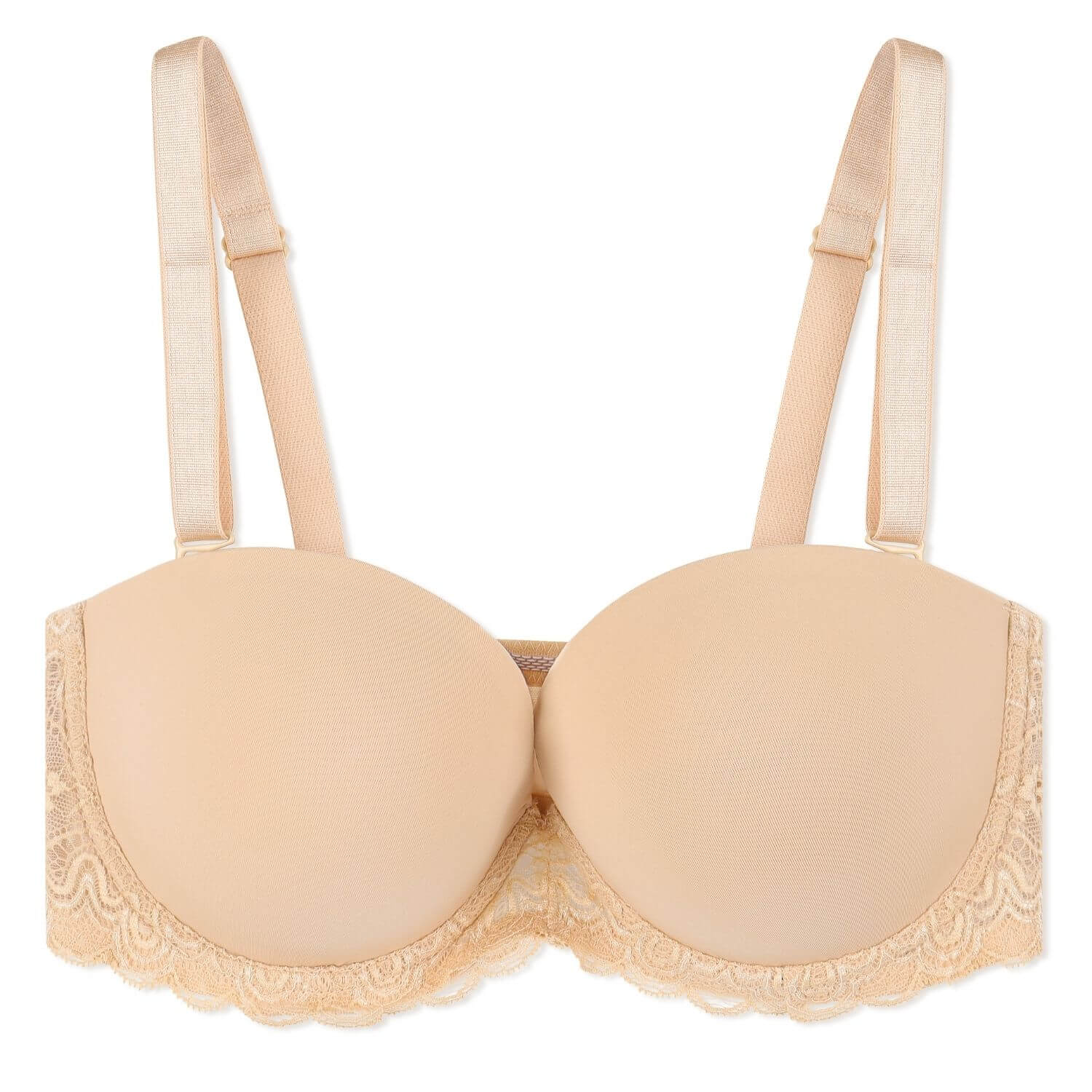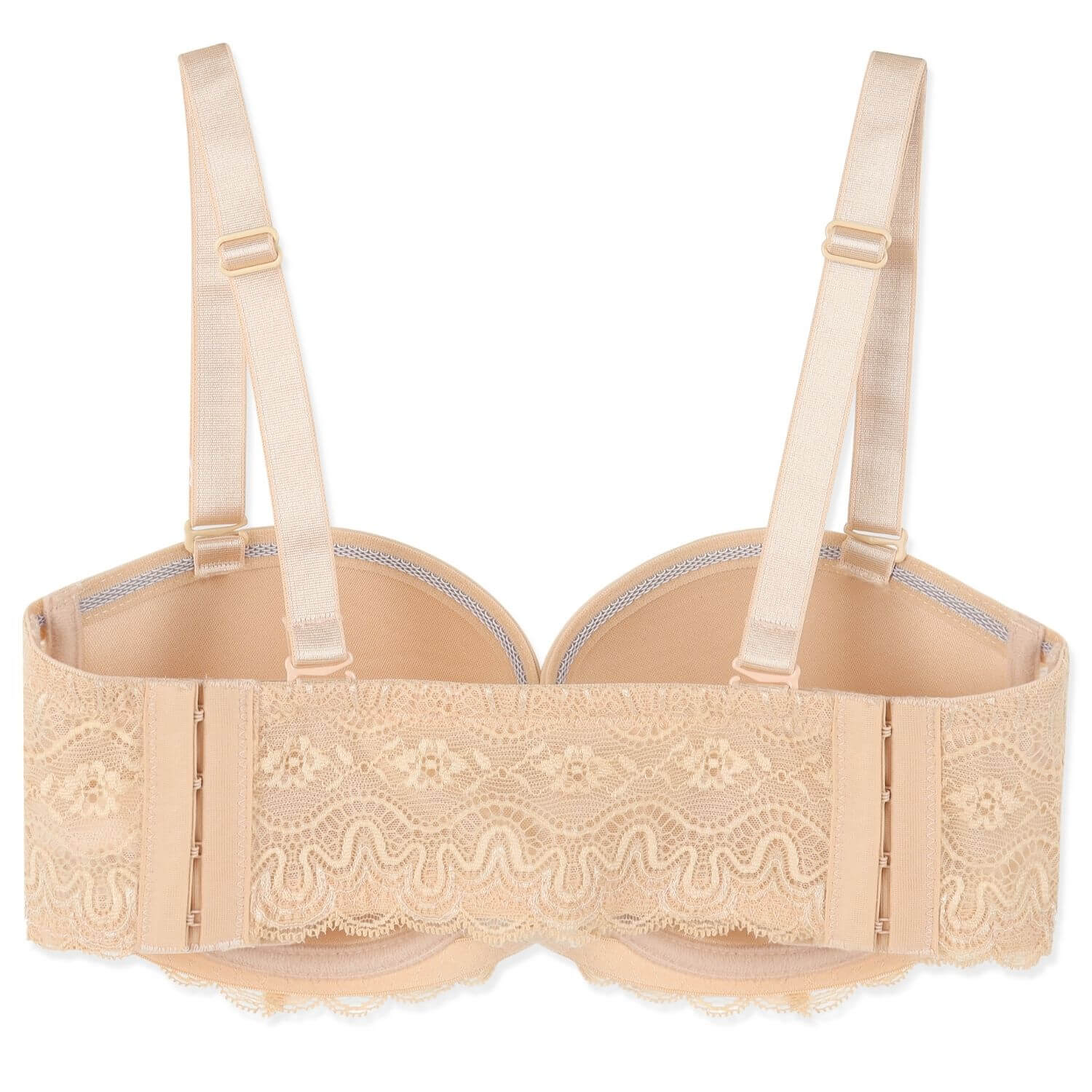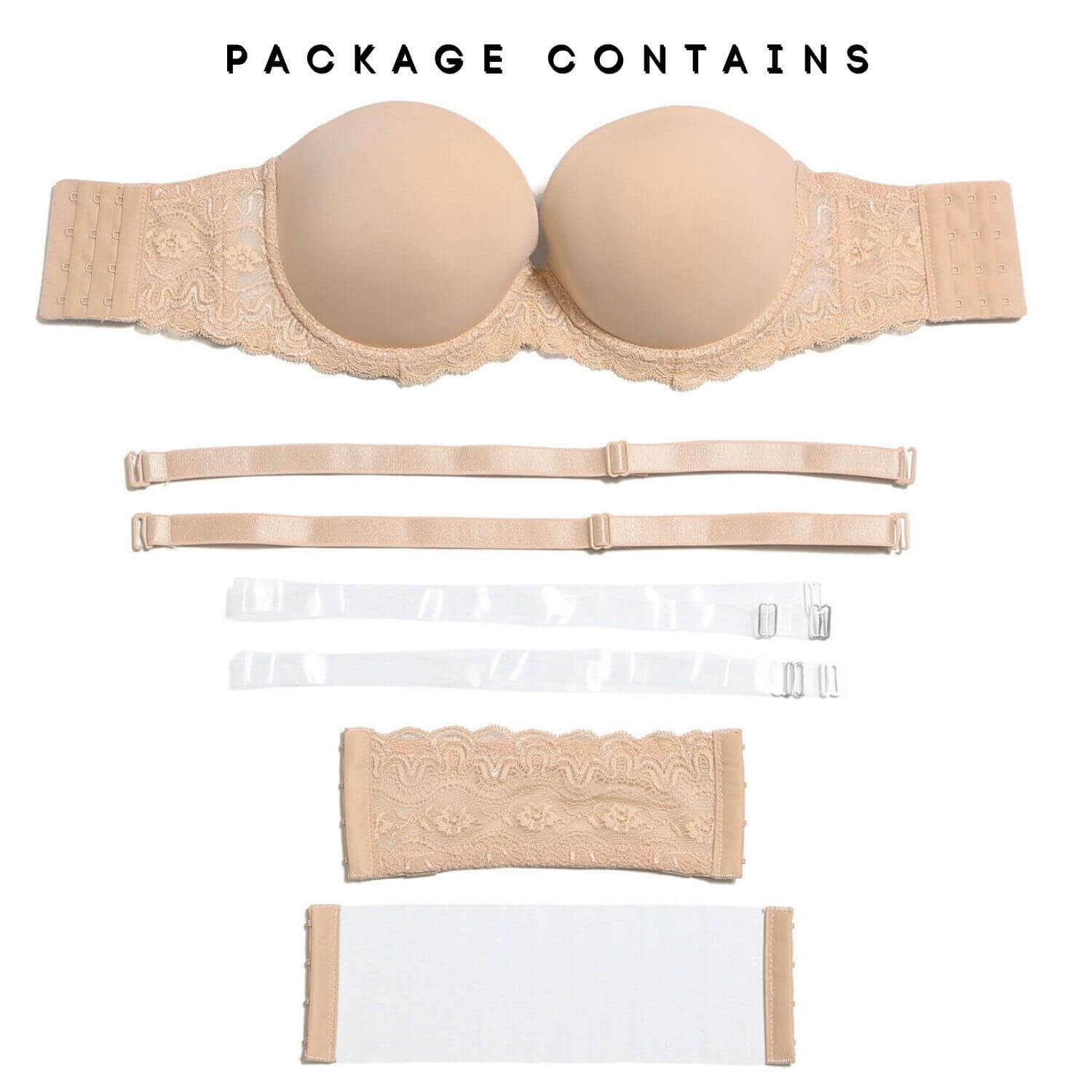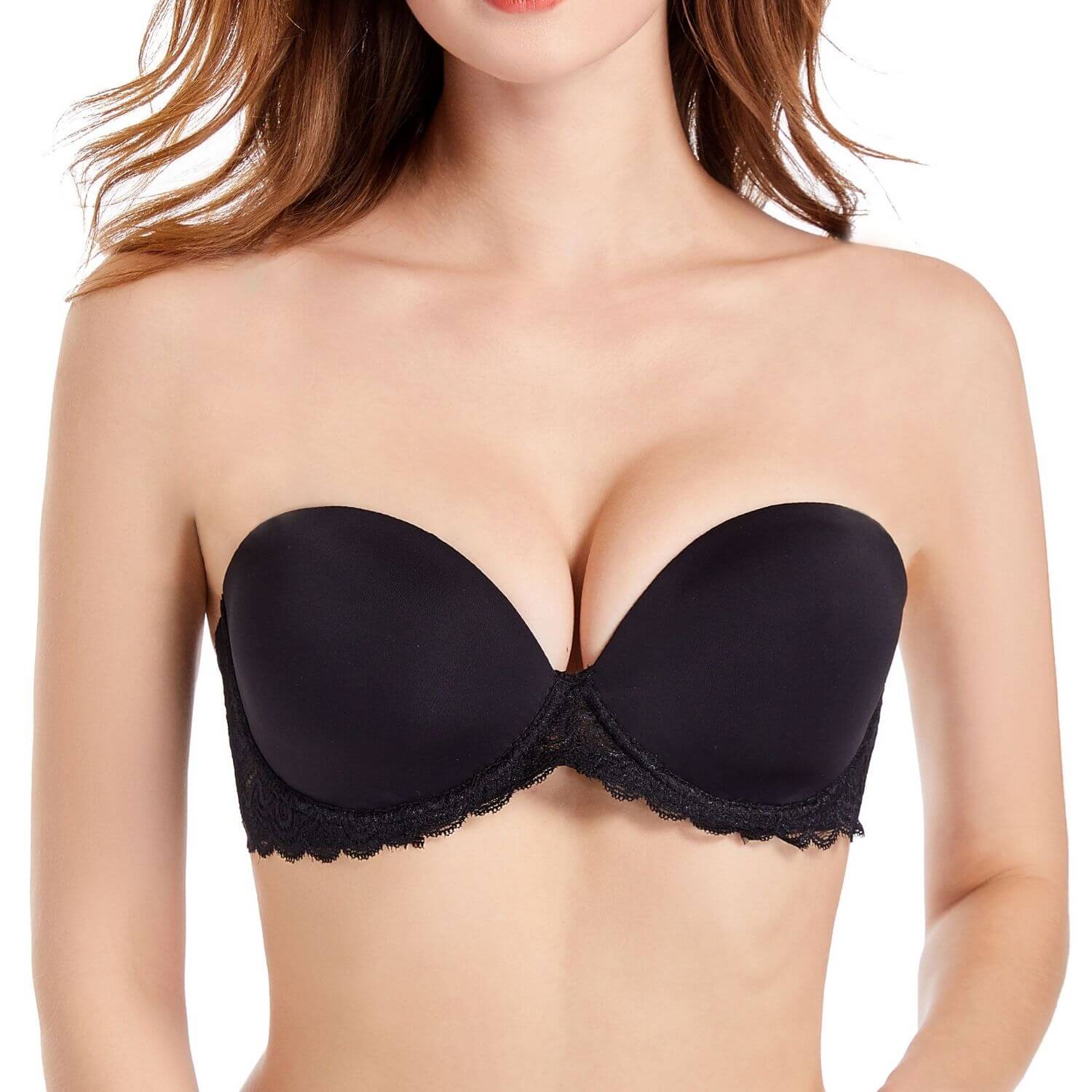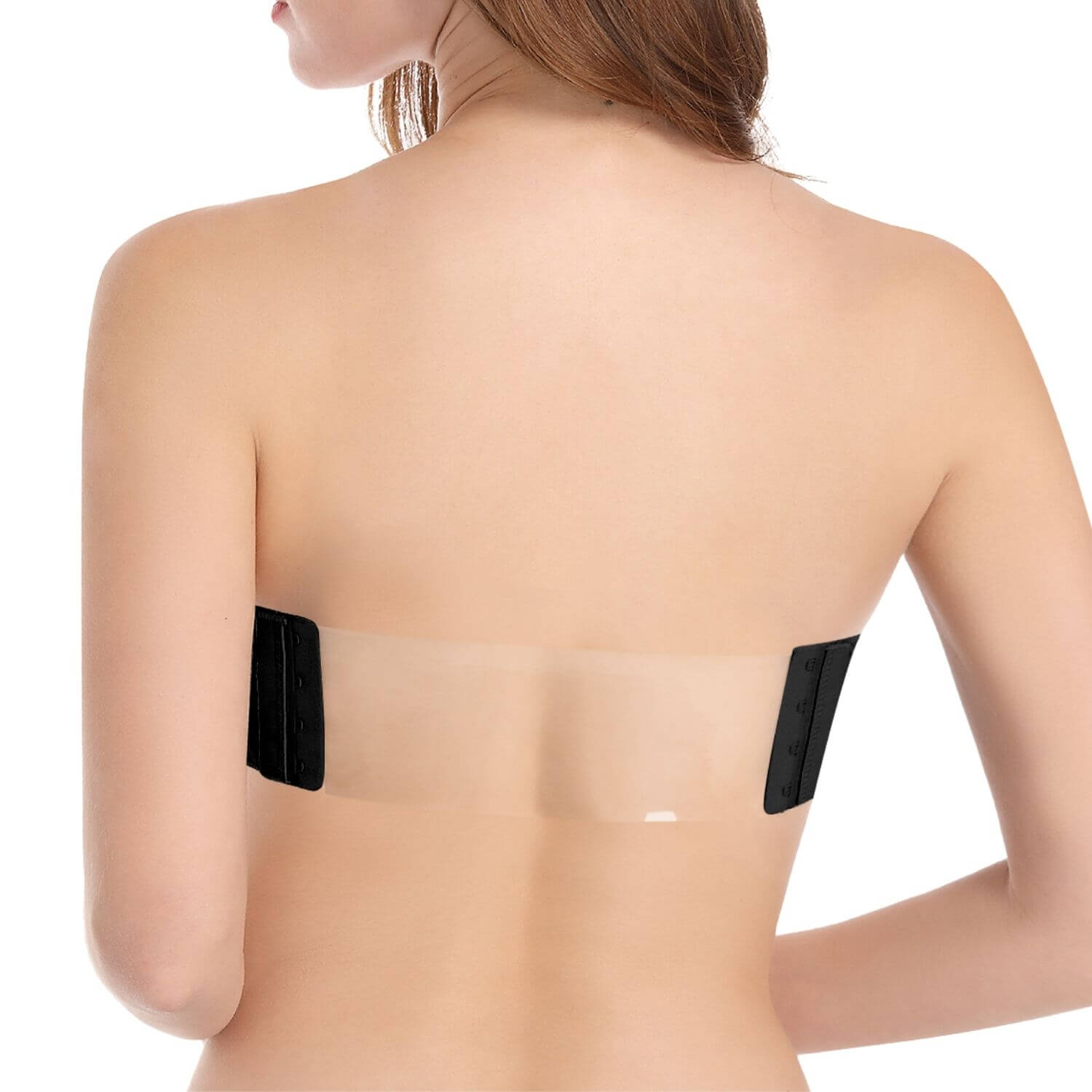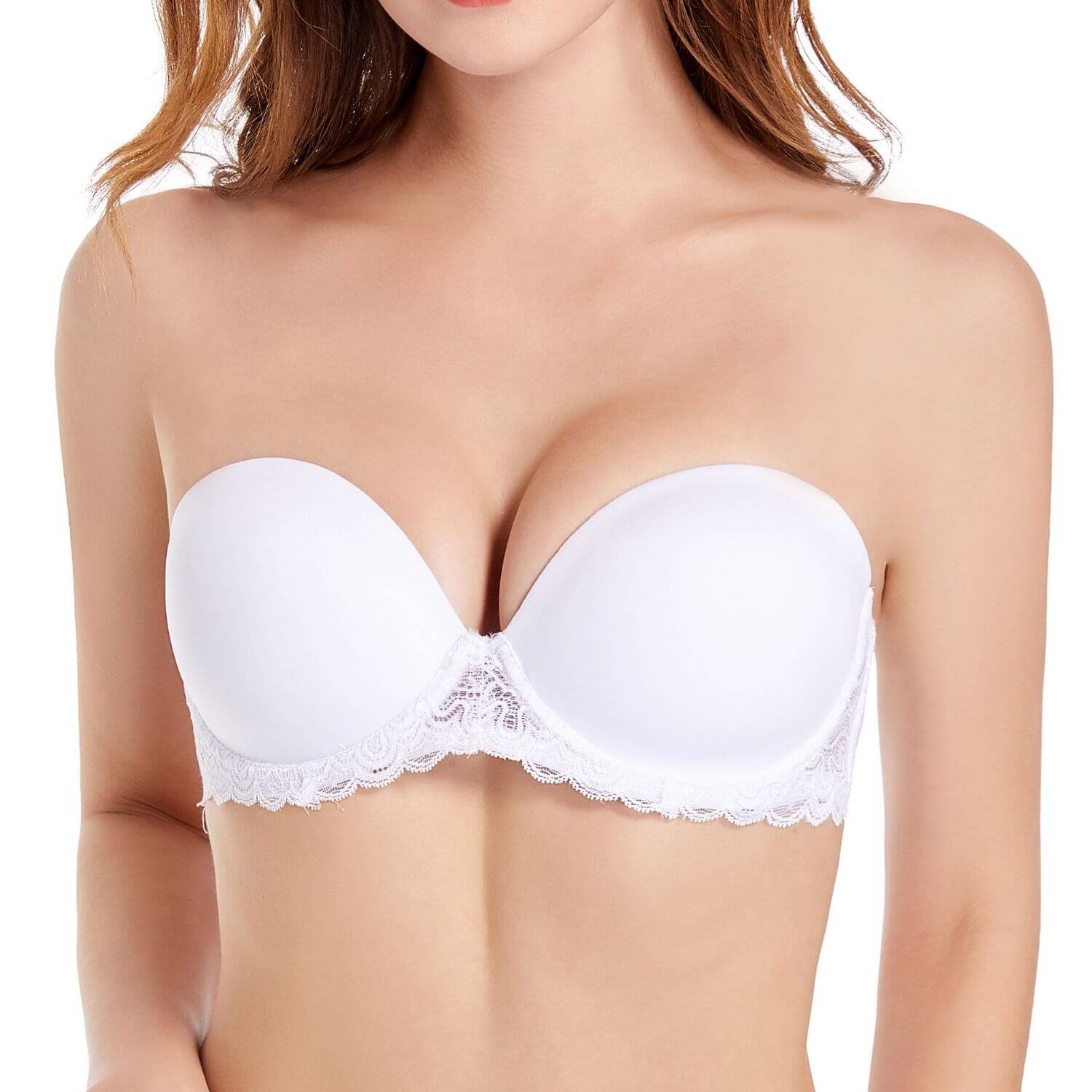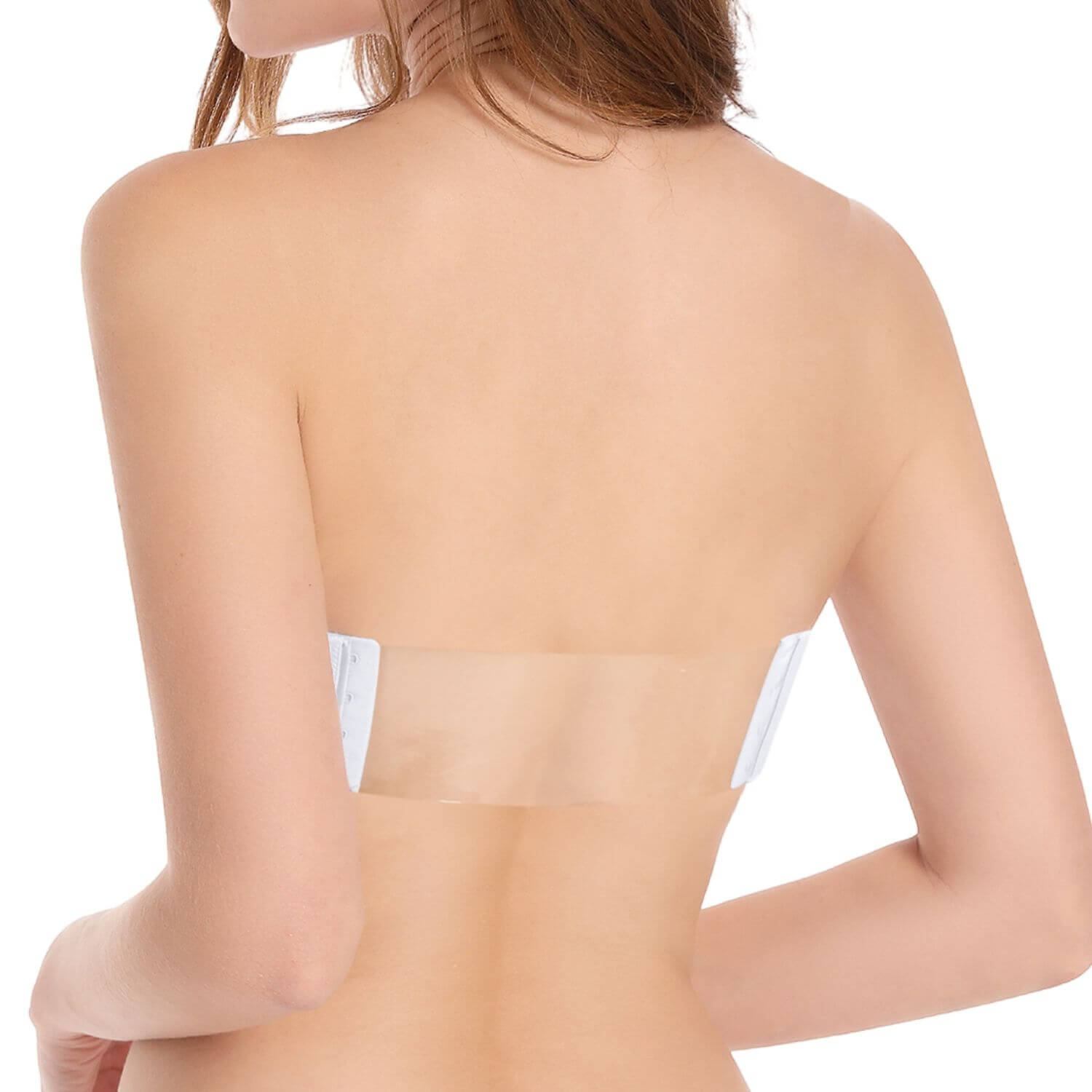 Strapless Backless Clear Back Bra with Transparent Straps Plus Size
This strapless backless plunge bra suits wedding dresses, low-waist clothing, home dress, or any formal evening dress. Padded and wired design for ultimate support, making you feel free in every movement.
Soft and light pad gives your breasts extra lift to the cup size for the perfect level, pushes up your boobs, combines with side bone and underwire to provide moderate support.
No slip silicone and wide side band keep this bra comfortably in place for a secure fit.
Convertible, removable and adjustable straps: comes with detachable straps that can design multiway like strapless, halter, and one shoulder.
Traditional 4 rows of hook and back closure.
Plus Size: this bra is very suitable for those women with large breasts. Generous sizes that fit gals from 32 to 46 and cup sizes from B to G, give you enough choices to find your best fit!
Package contains 1 piece of Strapless Backless Bra, 2 back bands (1 clear back and 1 matching color), and 2 shoulder straps (1 matching color and 1 transparent).
90% polyester, 10% spandex material.
Don't bleach and iron. Hand Wash Only.
0.8cm Thin Cup
Can play a part in supporting the breasts while protecting them, keeps you cool and no squeeze, and it is a thin cup can hold more, there are more sizes to choose from.
Convertible Back Band with 4 Rows of Hook and Back Closure
Make the bra more supportive and enhance the wearing effect of concentrated breasts and side fat, also the convertible design can create clear back style.
Solid and Lace Design
Combining simplicity and lace, design with smooth cup and lace wings, it provides a curve-contouring shape and can embellish sexy elements without showing imprints.
1.5cm Wide Adjustable Removable Straps
Reduce shoulder pressure and create a bit of a cushion for the shoulders to prevent less slip-off. Its multiway design can match different outfits, suit for any occasion. Match with Fish scale shape anti-slip strips we use have more stable when strapless.
Customer Review: This fit great. Just a little bit big in the cup but overall good. The clear back strap is exactly what I need for my brides maid dress.
Customer Review: Survived an entire night of dancing and partying,its very comfortable, true to size and stays put without shoulder straps.
We have collected thousands of women's breast sizes and shapes so that our bras can fit everyone well. If you don't know the size, we suggest you check the size chart section of this page.
Customer Review: I loved this strapless bra. It was very comfortable and provided good support.I am amazed at how well this bra shapes, conceals and looks under strapless dress with the added benefit of being extraordinarily comfortable to wear - I truly do tend to forget that I'm wearing a bra.
The ideal wardrobe is made up of at least five bras: two nude and two black in styles that suit you, one strapless bra. Anything above and beyond is personal preference. For travel, pack two regular bras, a bralette, a sports bra if needed.
It depends on where you are. Orders processed USA will take 5-7 business days to arrive. Overseas deliveries can take anywhere from 7-16 days. Delivery details will be provided in your confirmation email.
We strongly recommend that you see our no-return policy and we will replace your bra with a new one. If you still don't like them, please contact service@yandwofficial.com and our team will fix it for you!
You can hit us up at service@yandwofficial.com anytime, anywhere. You can also use the chat bar in the bottom of the site, or call us at +1 (502) 617-3924 Monday through Thursday, 10am-6pm EST and Fridays 10am-2pm. Outside of those hours, just leave a message in the chat box or a voicemail and we'll get back to you asap.