Since those teenage years,  you've heard that bras are the ideal accessory to lift and emphasize your breasts while promoting a feeling of support, safety, and confidence. But thanks to the bralette, we now have another choice.
This glamorous yet laid-back look is revolutionizing the fashion industry and even influencing how we wear and style our everyday clothes. 
What is Bra?
The purpose of a bra is to support, shape, and position the breasts on a woman's body. The structure is the key element of any design, and they come in diverse kinds of styles to suit various needs.  
Benefits of Bra
>Prevent Sagging
Fats and glands make up a woman's breasts. Even though the ligaments offer the required stability. Up to a certain extent, wearing a bra prevents sagging by lifting the breasts. 
>Offer Support
A decent bra should boost your comfort while providing excellent support for your breasts. 
>Improve Shape
It is crucial to choose the proper bra during your formative years since it helps to shape your breasts. 
>It Improves Your Posture
Your posture will improve if you choose the proper bra. Because of the support your chest receives, your shoulders are no longer drooping and your back is upright.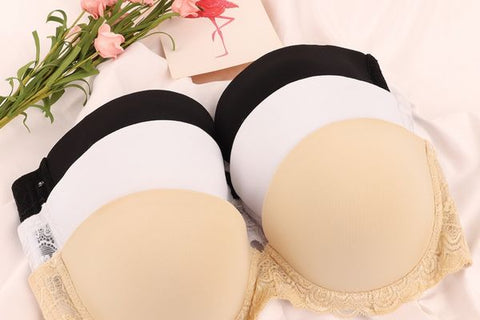 What is a bralette?
A renowned member of the bra family with a distinctive design is a bralette.It is essentially a thin bra without padding, underwire, or lining.
The majority of bralettes provide only a little support, additional coverage, and supreme comfort. 
Benefits of Bralette
>Soft and Comfortable
Lightweight materials like cotton, lace, and satin are used to create them.It would therefore be quite comfortable to wear beneath any attire. 
>Travel Friendly
Bralettes are an excellent choice for travel because they are composed of breathable fabric. It also facilitates movement and safeguards against tissue damage. 
>Shape and Support
Bralettes are minimally padded and non-wired.Therefore, maintaining and displaying your breasts' natural contour is beneficial.Since they lack the stiff cups and padding found in typical bras, they do not elevate your breasts.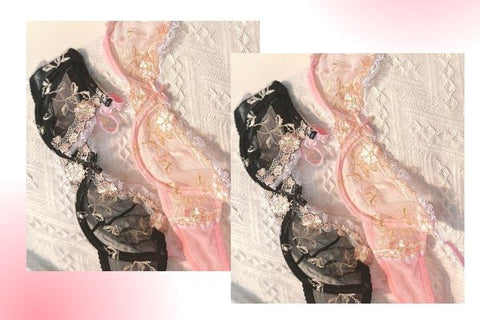 Differences between bra and bralette
Structure
Function or the Focus 
Size
Structure
【Padding】
Bralettes offer a small layer of coverage and are frequently made of incredibly breathable materials, such as classic cotton or cutting-edge hemp fabric. Even while the precise amount of padding in bras will vary, you can be sure that it will be thicker than in a bralette.
In "push-up" styles, bras occasionally have a lot of padding and frequently have molded cups. 
【
UnderWire
】
The absence of underwire in bralettes makes a significant distinction between a bra and a bralette. The band and straps of bralettes provide support. The band's width might vary according to the style and is a matter of preference. 
Function
The weight and structure of the breasts are supported mostly by the bra.Well, a bralette is a thin bra made specifically to support and soothe your breasts. 
Size
It comes as no surprise that bralettes are frequently soft and stretchy given the materials utilized to construct them. They aren't offered in precise cup sizes as a result.
Traditional bras are charged based on your unique rib cage measurement and cup size.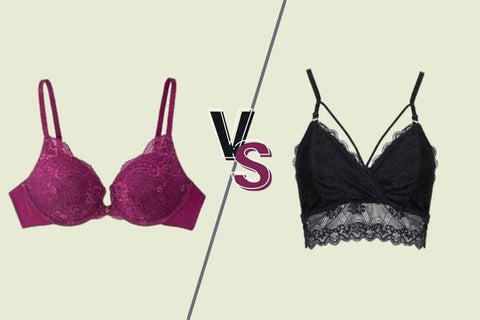 If I can wear a bralette instead of a bra?
A bralette is a piece of clothing with an inside and outer layer.It could be leather, satiny, athletic, or lace-like.
Yours can be worn either over or in place of a bra, depending on how much support you require. You can put it on top of, or instead of a top (as a sort of mini crop top).
What should I wear bra vs bralette?
Because of the support it offers the wearer, bras provide several health advantages as long as they fit properly.
Although bralettes are softer and more flexible, not everyone will find them to be the best option, particularly those with larger breasts who want additional support. However, you can wear a bralette if you have smaller breasts and want to be more trendy. 
Which should choose a bra or a bralette
Personal preference
For the function you want.
Which can feel the most comfortable, confident, and fit the lifestyle
[ Personal Preference ]
Your particular preferences will determine. Perhaps you like a smooth silhouette. Even though they might be natural, you want to make sure no nipples are visible. For greater modesty, especially at work, you can choose a normal bra if you're wearing thin clothing.
[ Function you want ]
For the day, choose a bralette if you want to keep your breasts in their natural form with minimal support; however, if you want excellent support and lift, choose a bra. 
[ Which can feel the most comfortable, confident, and fit the lifestyle? ]
We'll advise you to include bralettes in your wardrobe if you want to be as comfy as possible. However, when it comes to boosting your confidence, a bra helps by raising and enhancing your breast.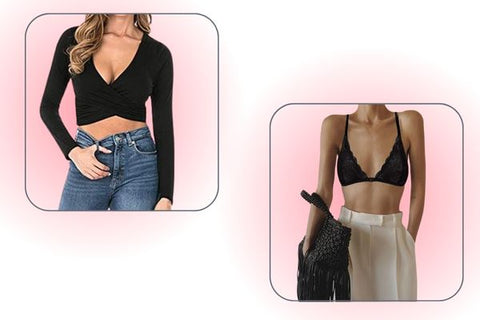 5 best comfortable bra brand reviews 
ThirdLove 24/7 Classic Uplift Plunge Bra
Why do we love it?
extra-versatile 24/7 Classic Uplift Plunge Bra.
comfortable for daily use 
underwire band is silky-soft, supple
Supportive and Adjustable
Take Note: Come in only two colors
Our 34A, 36D, and 34F testers all felt comfortable wearing the ThirdLove 24/7 Classic Uplift Plunge Bra, which they gave ratings of 4, 5, and 5 (out of 5).
It gives boobs a modest push-up when using the optional padding.Without the pads, it hugs the breast perfectly without gaping.
The mesh overlay provides extra sparkle and prevents spills, and the softly lined inside cups are soft and conform to the wearer's skin.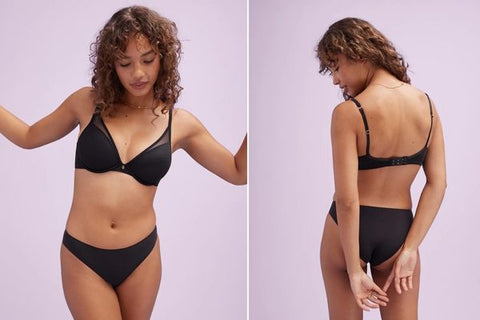 [Image from: Third Love]
Soma Wireless Bra
Why do we love it?
Soft, adjustable elastic straps
Padded hook-and-eye closure
Comfortable and Supportive
Take Note: None
This brushed fabric wireless Enbliss bra provides the foundation for total comfort, exquisite softness, and support. You'll want to live in this exclusive Soma Intimates bra.
When wearing a Smart BraTM, feels like nothing exists. Cups have perfect coverage and contour for a natural form. Brushed fabric that is blissfully soft feels wonderful against your skin. You won't want to take it off since it is so comfy.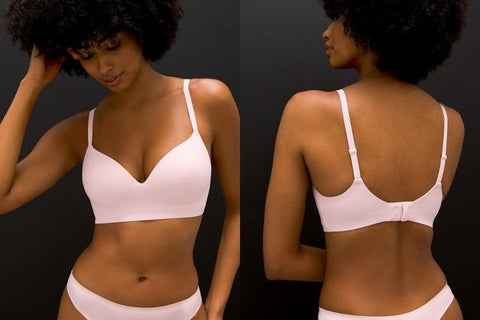 [Image from: Soma]
Bali Comfort Revolution® ComfortFlex Fit® Wirefree Bra
Why do we love it?
wick moisture and keep you cool
Knit-in zones for support
Comfortable
Wide Bands
Seamless design
Take Note: Limited sizes
The band never digs into your skin because of its wonderfully flat design and pillowy-soft cups that keep you in place. You can stay dry and comfortable by using Cool ComfortTM fabric.
From tiny to super large, a flexible size range is available.No bra lines and seamless construction for comfort. It includes bigger straps with our Comfort-U® no-slip design for straps that remain in place.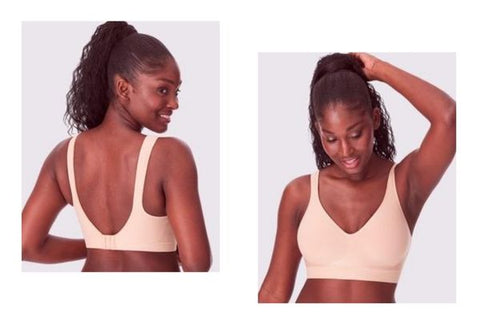 [Image from: Bali]
YANDW Deep U Plunge Low Cut Push Up Low Back Bra With Clear Straps
Why do we love it?
Soft Fabric
Super Supportive
Backless
Multiway convertible Straps
Take Note: Only 3 basic colors
With its MULTIWAY removable straps and clear back strap, this bra may be styled in a variety of ways that match any outfit or top.
Due to its odd U-shape and several body problems it addresses, this deep U-padded push bra is rather special.
The bra has a deep, desirable cleavage and a very low, plunging neckline. It also offers excellent breast support.Its composition, which is 85% polyamide and 15% spandex, ensures that it won't irritate your skin.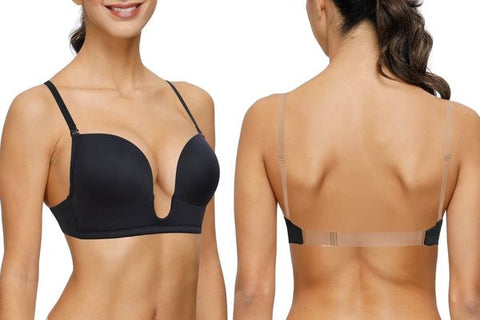 [Image from: YANDW]
Hanes SmoothTec® Wirefree Bra
Why do we love it?
Wide comfort straps
Unlined cups
Polyester fabric
Unique pattern
Wireless
Take Note: Silky fabric
This bra may appear uncomplicated and basic, but it has a few tricks up the sleeve that make it comfortable to wear all day long and while engaging in a variety of activities.
Its Comfort Flex Fit 4-way stretch material offers a flexible fit that conforms to your contour. It boasts unlined cups so light that you won't even notice you're wearing a bra.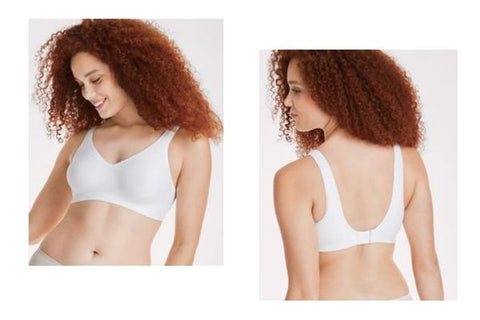 [Image from: Hanes]
5 best comfortable bralette brand review
Aerie SMOOTHEZ Lace Scoop Bralette
Why do we love it?
Extra coverage & support
Soft fabric
Lace pattern
Soft elastic band
Does not pinch the skin
Take Note: Might be a little stabby due to the lace pattern
It has a smooth feel because it is constructed of a blend of brushed nylon and spandex. For a seamless effect, there are no clasps or other hardware at all.This bralette has excellent fabric. The top lace is flat, smooth, and flexible.
Additionally, the front of the lace is coated with mesh for added support and coverage, and the elastic band is extremely soft and won't irritate your skin.
For individualized back support, it contains a set of adjustable straps.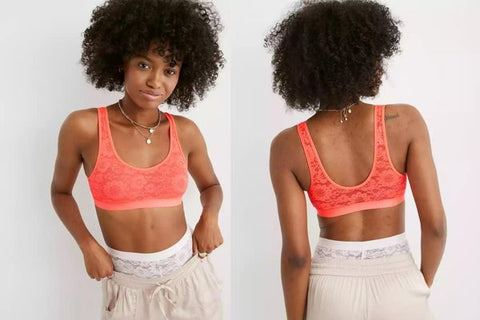 [Image from: Aerie]
Cosabella Women's Never Say Never Sweetie Soft Bralette
Why do we love it?
Completely wireless
Semi-sheer lace
Adjustable shoulder straps
Light support
Take Note: Limited range of band size
Never say never is renowned for its inventive floral lace that has a scalloped edge and drapes gently on the skin to prevent any irritation.
91% polyamide and 9% elastane make up its composition. It has a lovely floral pattern and creative lace that is available in many vivid colors. Light support makes it ideal for sleeping.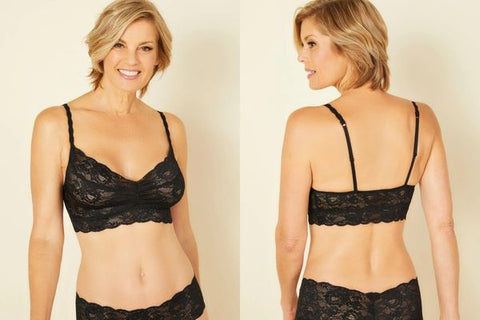 [Image from: Cosabella]
Lively The Long-Lined Lace Bralette
Why do we love it?
Elastic band
Deep-cut neckline
Good support
Comfortable and soft
Lace pattern
Take Note: Available in only two colors
This bralette's contemporary style has an elastic band with an active-inspired fit for optimal comfort and support. Size larger if you're in doubt so you can easily modify it throughout the day.
The best-selling lace bralette has a deep-cut neckline that looks great beneath any outfit and triangle, unpadded cups. For increased support, a wide, long-lined belt clings to the body.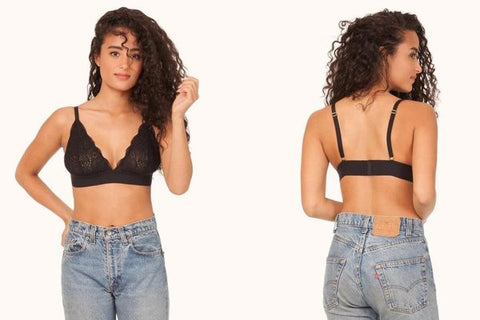 [Image from: Lively]
Skims Fits Eveybody Crossover Bralette
Why do we love it?
Everyday wear
Comfortable
Good coverage
Hook and eye back closure
Take Note: Less support
A blend of 76% polyamide and 24% elastane makes up the fabric. Crossover Bralette was created for all-day comfort and ease of use.
Incredible covering and support for your bust are provided by the surplice front design and power mesh lining. Includes hook and eye fastening and completely adjustable straps.
It looks fantastic under clothing.
[Image from: Skims]
Parade Supersoft Scoop Bralette
Why do we love it?
Super soft classic
iconic neckline
Comfortable
Great customer response
Flattering fit with sufficient coverage
Take Note: Sizes don't come in cup ranges
The success of Parade's Scoop Bralette is a result of their proper research into the bralette game. It's constructed of an odd material they promote as being far softer than cottonwood pulp and has a universally flattering square scoop neckline that looks good alone or covered up.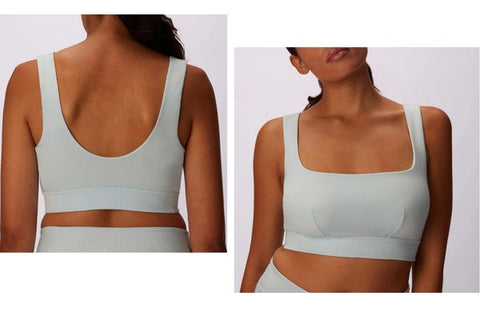 [Image from: Parade]
How to choose the perfect size for the bra?
There are a few things you should be aware of while buying a new bra.Knowing your ideal bra size, how much support you require, and the appropriate bra size are all important considerations.
—> Measurements 
Measure your band. So that your breasts look as natural as possible, put on a lightly lined (non-push-up) bra. Put a measuring tape under your breasts and wrap it around. Ensure that it is perpendicular to the bra band's bottom. 
Now check your bust size. Put the tape where your bust is fullest. Ensure that it is once more parallel to your band. 
To determine the appropriate cup size, deduct the band size from your bust measurement. One cup size is equivalent to every inch.
—> Getting the correct size
Measure lightly around the area of your bust that is the fullest.
The band size should be deducted from this measurement.
For example: if your ribcage measurement is 31, and your bust measurement is 37, your bra size is 34C: 31+3=34, so 34 is your band size.
—> Underband
Take your measurement around the underhand, directly under your bust, whether you're wearing a bra or not. The measuring tape needs to be level, in inches, and quite tight. Your underband size is this if the number is even. If the number is odd, double it by one inch to get your underband size.
—> Straps
Like the band, the straps should be snug but not too tight.
The only thing you should be able to do is to slide two fingers underneath. Check the back of your bra after you've adjusted your straps to make sure they aren't dragging the band up. Additionally, your straps shouldn't press against your shoulders. Always keep in mind that the band, not the straps, is responsible for providing support. You shouldn't count on them to keep everything together.
—> Ensure a great fit
Once the concept of getting fitted for a bra sinks in, you'll begin looking for reputable, experienced stores that can meet your demands.
—> Difference.
There are a few differences between the bra and bralette that will be discussed along with their style strategies and supporting values.
Currently, one of the most popular items for women's fashion is the bralette.They frequently lack substantial lining, actual cups, wires, or even classic straps.
In place of a traditional bra, bralettes are made of cloth that you wrap around your breasts.They are well known for being incredibly comfortable and adorable.
It's not surprising that bralettes are becoming increasingly fashionable.
They are so much softer than typical bras. There are many different sizes, shapes, and styles of bralettes, from delicate triangles to more robust sports bra designs.
It's not just stylish; it's also quite comfortable and reasonably priced.
Almost all women ultimately experience sagging breasts.
Girls should wear bras to prevent this. Up to a certain extent, wearing a bra prevents sagging by lifting the breasts.
It is essential to wear a high-quality bra to provide the proper amount of lift, comfort, and support.No matter what your breast size, it's imperative to wear a supportive bra, but the larger busted among us need it even more.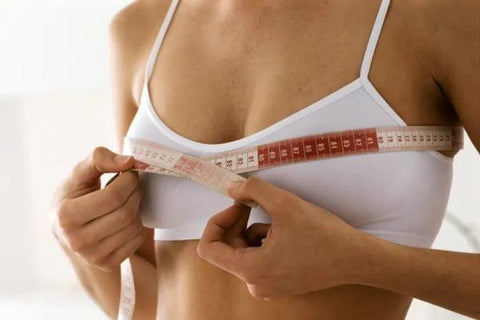 Conclusion.
For more formal occasions or when trying to attain a more fitted look, bras may be your best option, especially if you don't want your straps to show.
A well-made and properly fitted bra can be comfortably casual while a bralette is simple to dress up, making the two styles convertible.
You'll have options depending on the day, your mood, or your clothing if you keep both in your underwear drawer.