A bralette is a classic item of women's clothing that is modern and adaptable, perfect for adding an effortlessly stylish component to your collection. Bralettes frequently have more decorative elements than ordinary bras and go with many styles.
Various types of clothing can be matched with lace to halter patterns, styles, colors, and materials to produce a fashionable look. They're just so simple to toss on if you want some light support without feeling constrained.
As a result, individuals are confused regarding the proper approach to style them. On the other hand, once you succeed, you'll be able to steal the show wherever you go.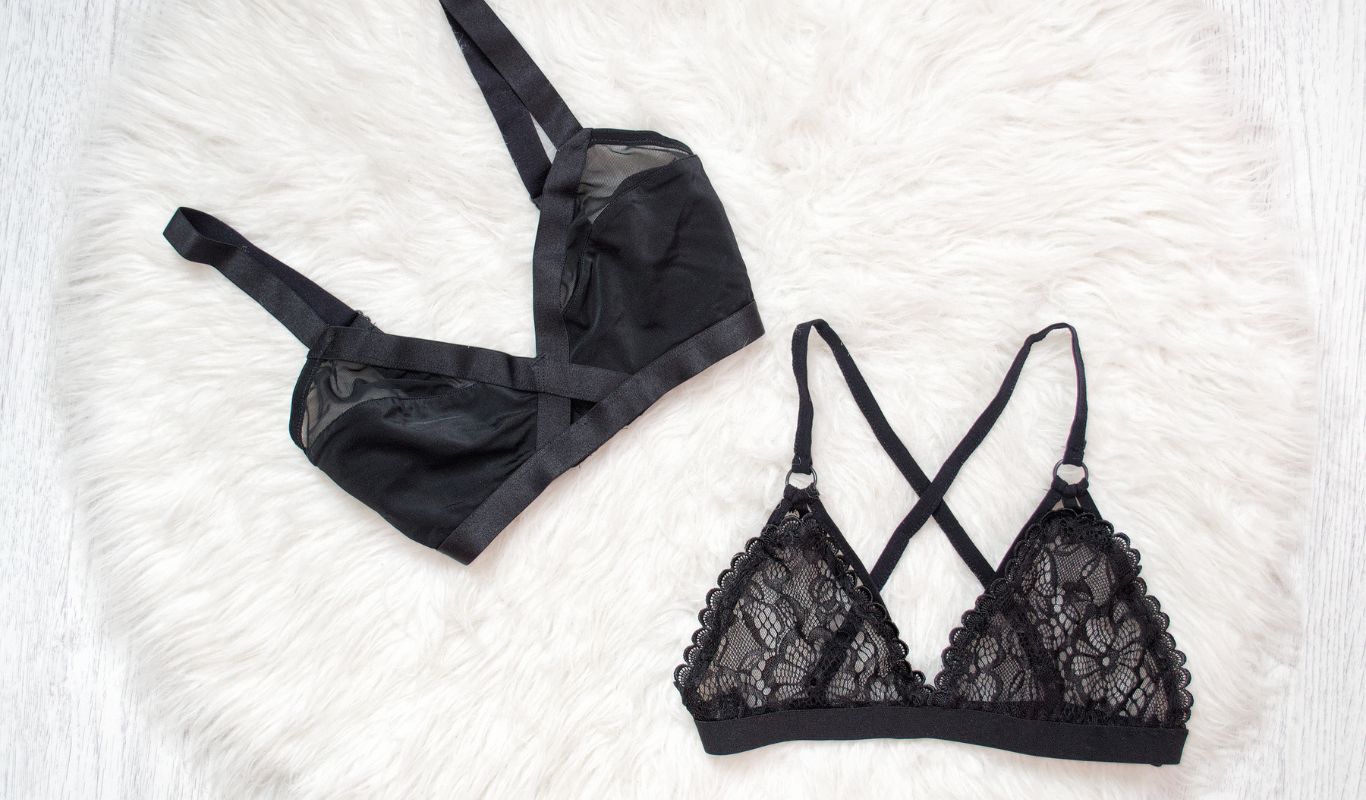 What is Bralette?
A bralette is a lightweight or unlined bra typically lacking underwire and substantial padding. A piece of clothing that can be worn both as innerwear and outerwear.
Most of the little lift comes from the straps rather than the bottom band, typically constructed of stretchable elastic or lace. It could be leather, satiny, athletic, or lace-like.Depending on your support, wear yours over or in place of a bra. You can put it on top, over, or instead of a top.
What is the Pros of Bralette?
One of the main benefits of a bralette is its comfort, which many women believe is far beyond that of a traditional bra. Bralettes feel kind on the upper body while giving one's boobs some structure because they are light and frequently elastic.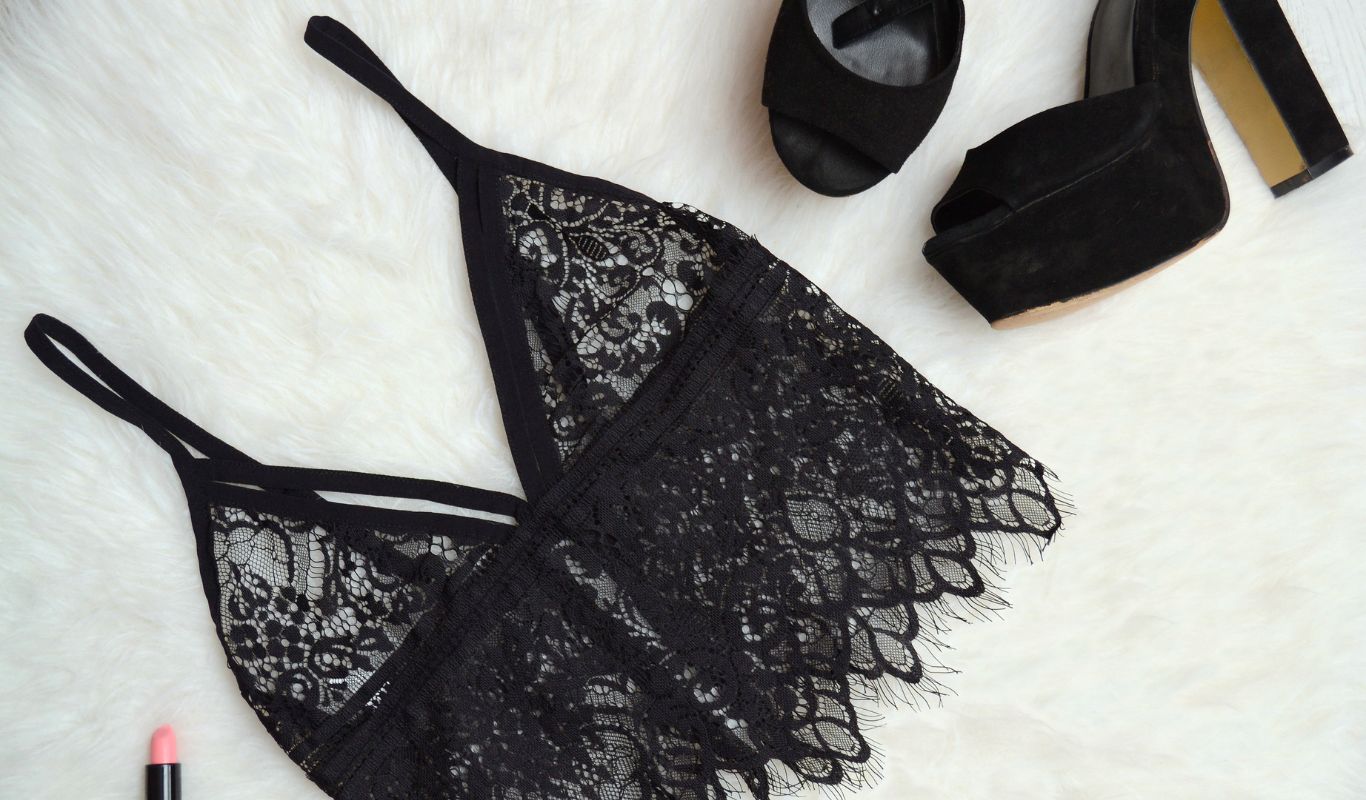 Are only small breasts suitable for bralettes?
Never undervalue the effectiveness of a bralette. Wireless bras and bralettes are ideal for women with small breasts since they frame the breast's natural shape while also being incredibly comfy and free of the dreadful underwire.
Even women with large busts wear bralettes when they don't feel like dealing with a bra. However, a bra is preferable if your breasts are sagging because a bralette offers less support and lift.
Can I wear a bralette every day?
Contrary to common assumption, bralettes are entirely appropriate for daily wear as a source of support. The bralette might be an appealing choice for any woman who has suffered with underwire bras and experienced anything from pain, discomfort, or even allergic reactions.
Given the less structured form, you won't feel restricted while wearing this look, which was undoubtedly created with comfort in mind.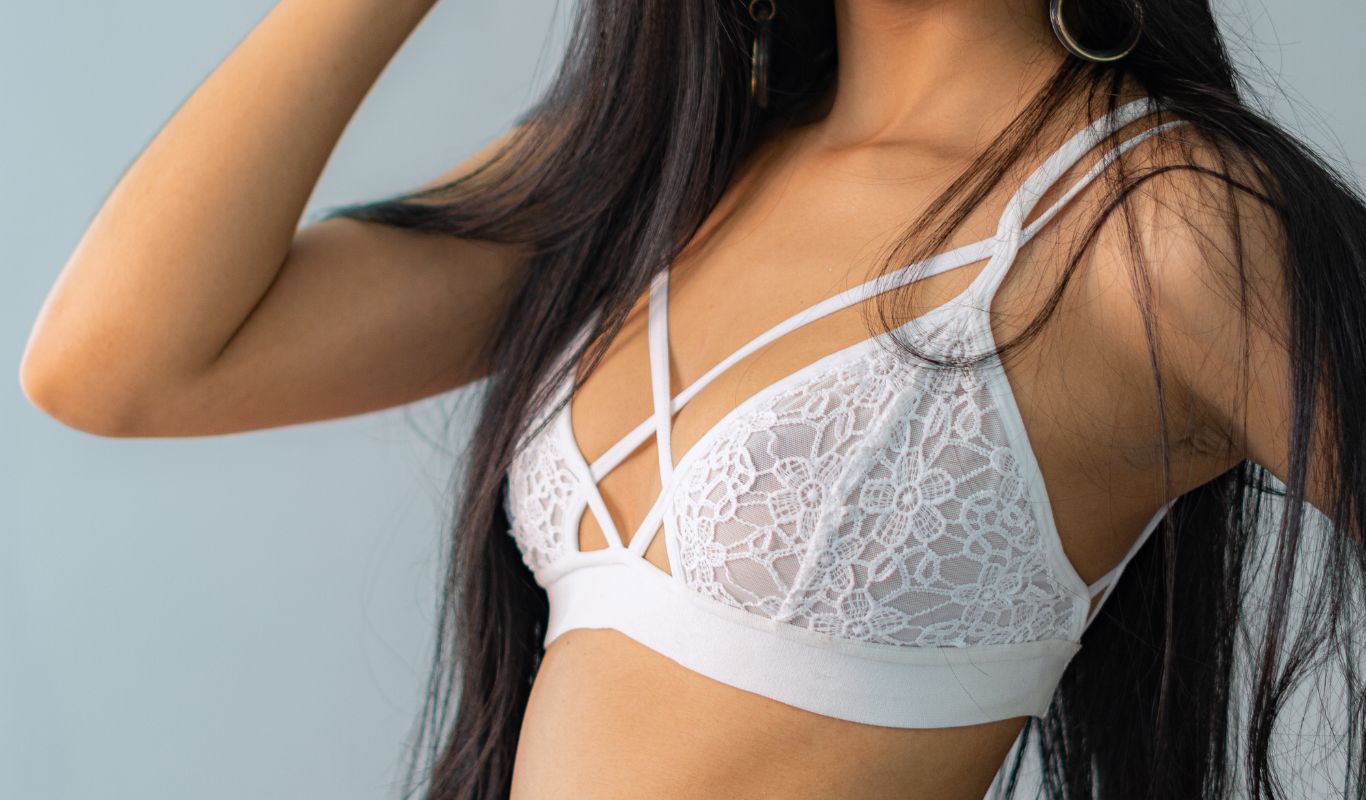 Can I wear a bralette as a T-shirt in public?
Yes, bralettes may be worn as a t-shirt in public and still seem modest. You can wear them as a top on their own or, if you'd prefer a less revealing choice, under a sheer oversized T-shirt, a button-down, a denim jacket, or a pair of high-waisted jeans.
What do you wear a bralette with?
A bralette can be layered under a loose-fitting sweater or a shirt with an off-the-shoulder top for a more casual look. A bralette can be dressed up by wearing it beneath a stunning dress, with jeans and a jacket, or with a mesh top and pantsuit.
Wear a bralette under a sheer top or with a backless dress if you want to expose a little more skin. Bralettes can be worn as crop tops or under open jackets by bold women. A bralette is ideal for even the most basic wardrobes because of its versatility. Let's share 18 chic bralette outfit for you, offer you the inspiration to styles yours!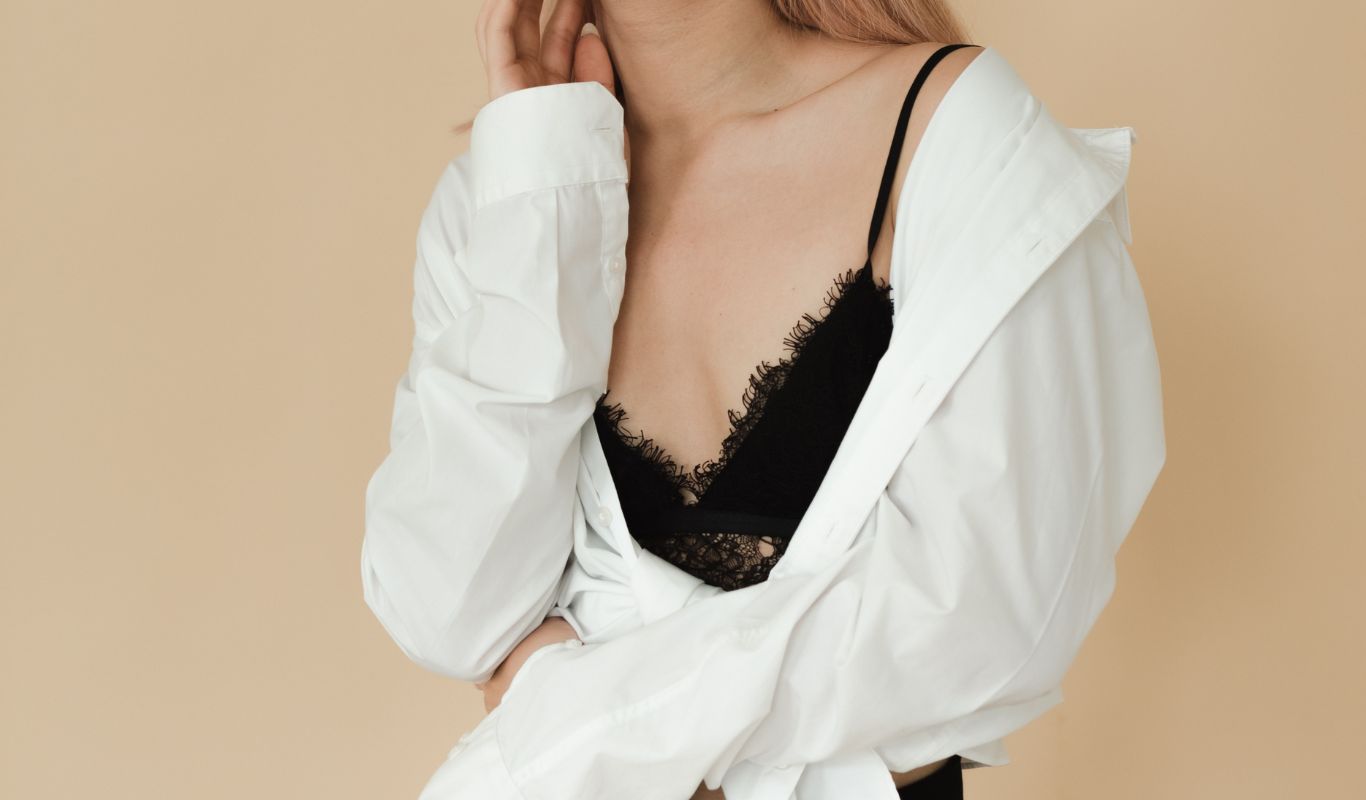 18 chic bralette outfit ideas
With an oversize coat or blazer
▶ Introduction:
This cute design is made to poke out from a plunging shirt to wear under an oversized blazer in a trendy summer.
✨ Highlights:
Overlay a bralette with a deep V-neck jacket or an oversized coat, and finish the look with a pair of vibrant heels to lengthen your figure and add color to the outfit.
With jeans and an open shirt
▶ Introduction:
Bralettes with jeans and an open shirt are designed to fully admire your waist's beauty.
✨ Highlights:
Wear a longline bralette with high-waisted jeans and an open shirt to draw attention to your waist. Switching out the jeans for a pair of denim shorts can make this look into an outfit for the summer.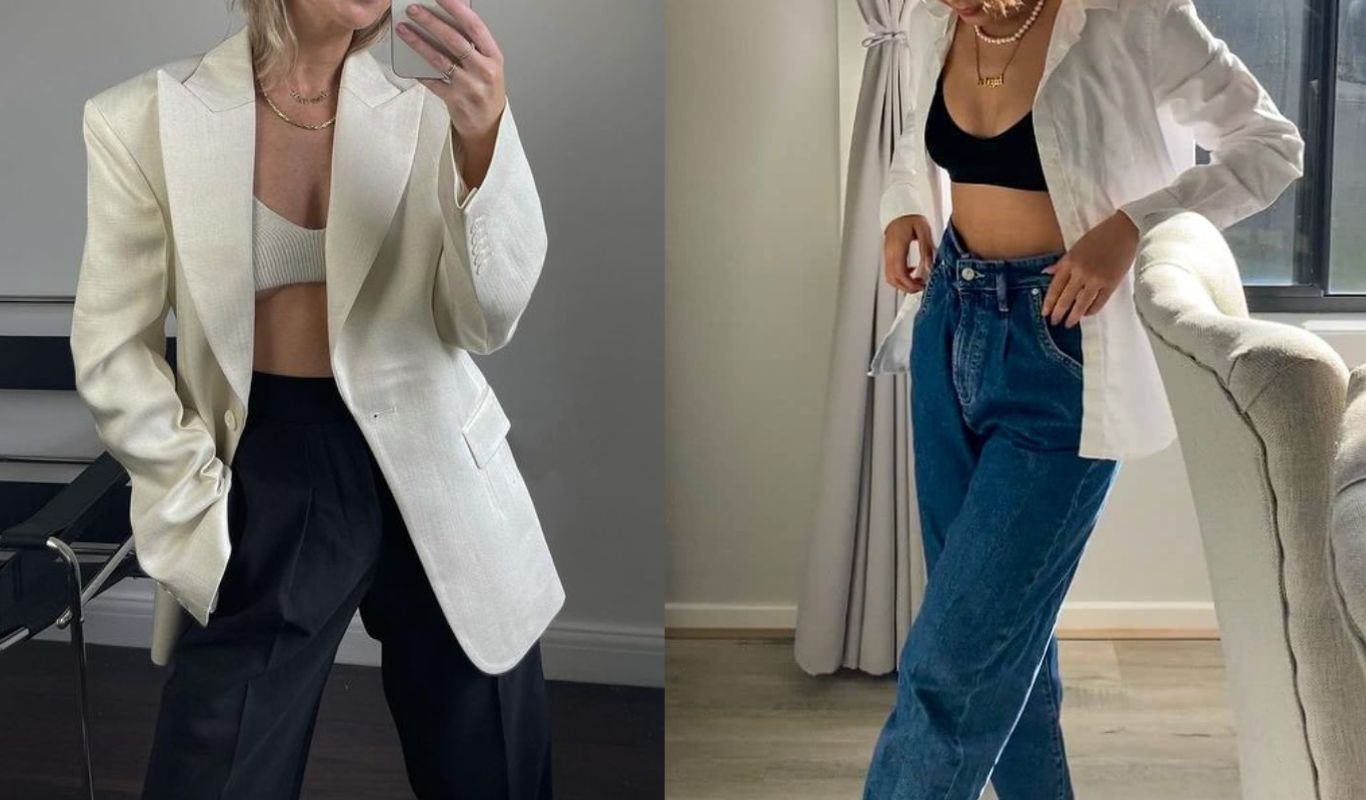 With a floor-length skirt
▶ Introduction:
The style you may wear to parties in this dress is a low-key sexy take on the girl-next-door vibe.
✨ Highlights:
A blue floor-length flare skirt and a white lace bralette make the outfit. To finish the look, put on a pair of white sandals.
With leggings and a jacket
▶ Introduction:
This style is popular and edgy, but for extra coverage, you should pick a piece composed of thicker cloth.
✨ Highlights:
Wear a bralette with a jacket and leggings if you want to make a dramatic fashion statement and stand out in any crowd.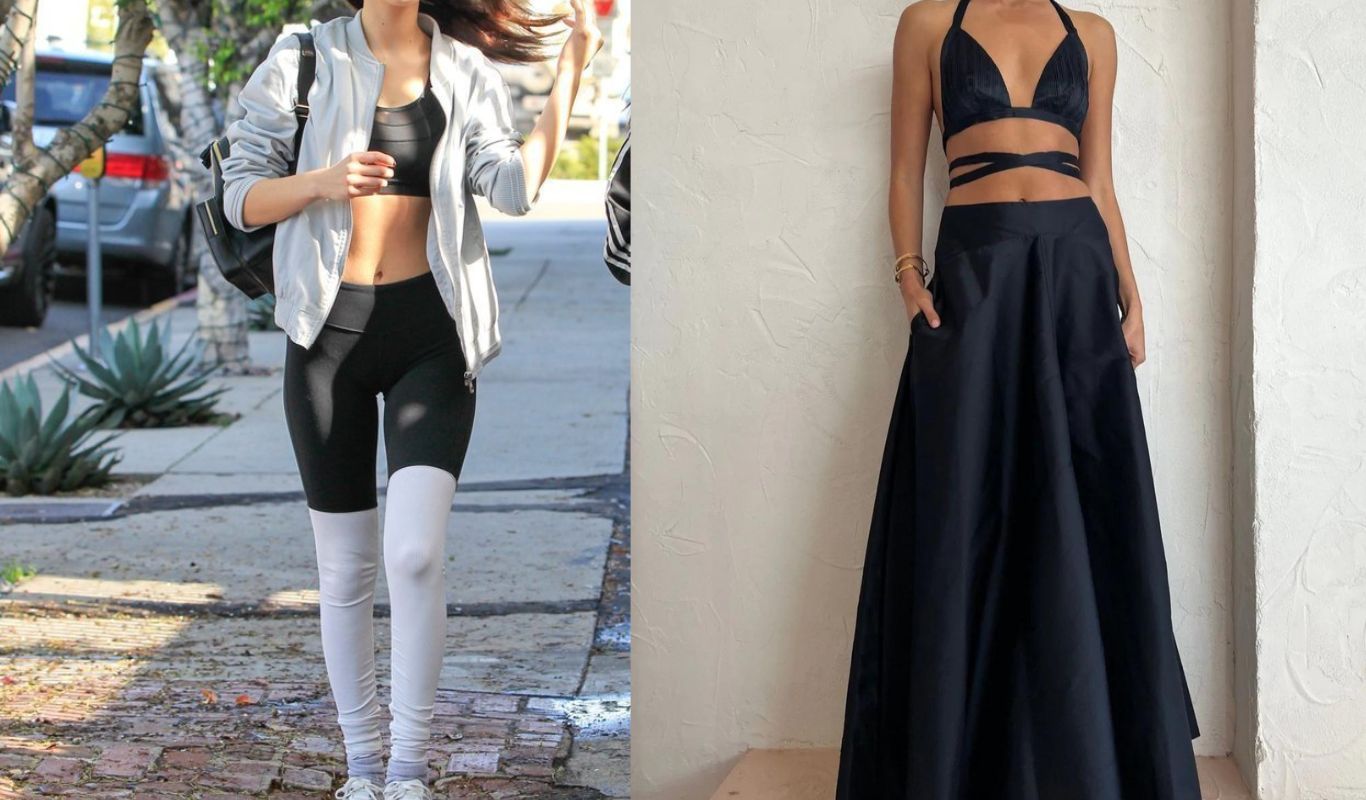 With a matching cozy set
▶ Introduction:
Ladies, the power-matching comfortable suit is a fashion staple.
✨ Highlights:
One of the simplest ways to style this menswear-inspired piece of clothing is to add a lovely bralette underneath your comfortable outfit to dress it down.
With boots and shorts
▶ Introduction:
The perfect match to have a sexier look is here. It is exclusively stylish, thus providing you with an ultimate seducing look.
✨ Highlights:
The pairing of the bralette with the denim shorts is stylish. But you still need one more item to complete this lovely look so you can go out in public. You can leave by putting on a white, semi-sheer button-up shirt. Boots down there would look great with this outfit.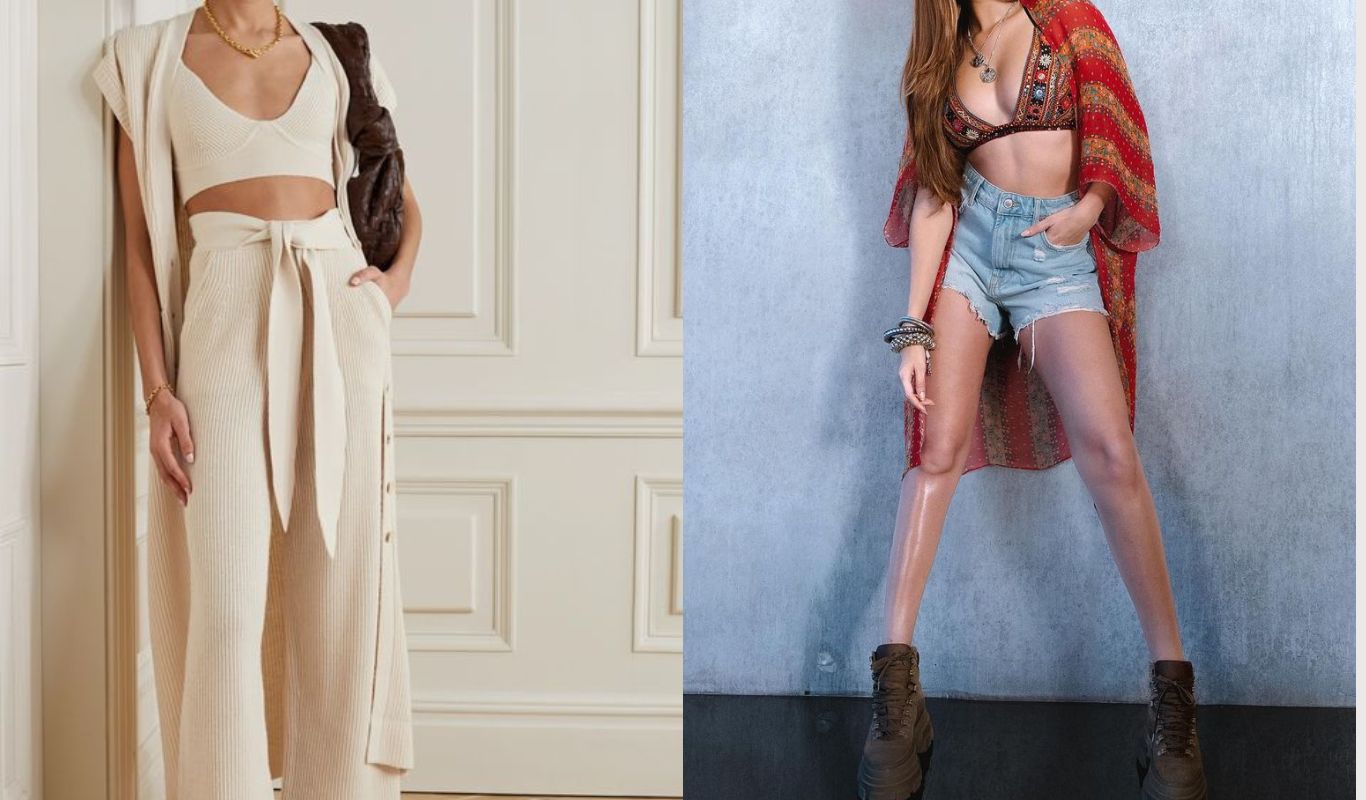 With a sheer shirt or dress
▶ Introduction:
Wear your sheer shirt or dress with a bralette. Even though most of us don't feel comfortable wearing see-through clothing, we nonetheless purchase them. The bralette saves the day at that point. Inside, you can play with both neutral and vibrant colors.
✨ Highlights:
To make your look even more stunning, put on matching shoes and a bold piece for a creative appearance.
With bike shorts
▶ Introduction:
Try wearing the bralette with light grey bike shorts to look stylish and sensual.
✨ Highlights:
The extraordinary outfit might be further enhanced with sneakers and a long necklace in boho fashion.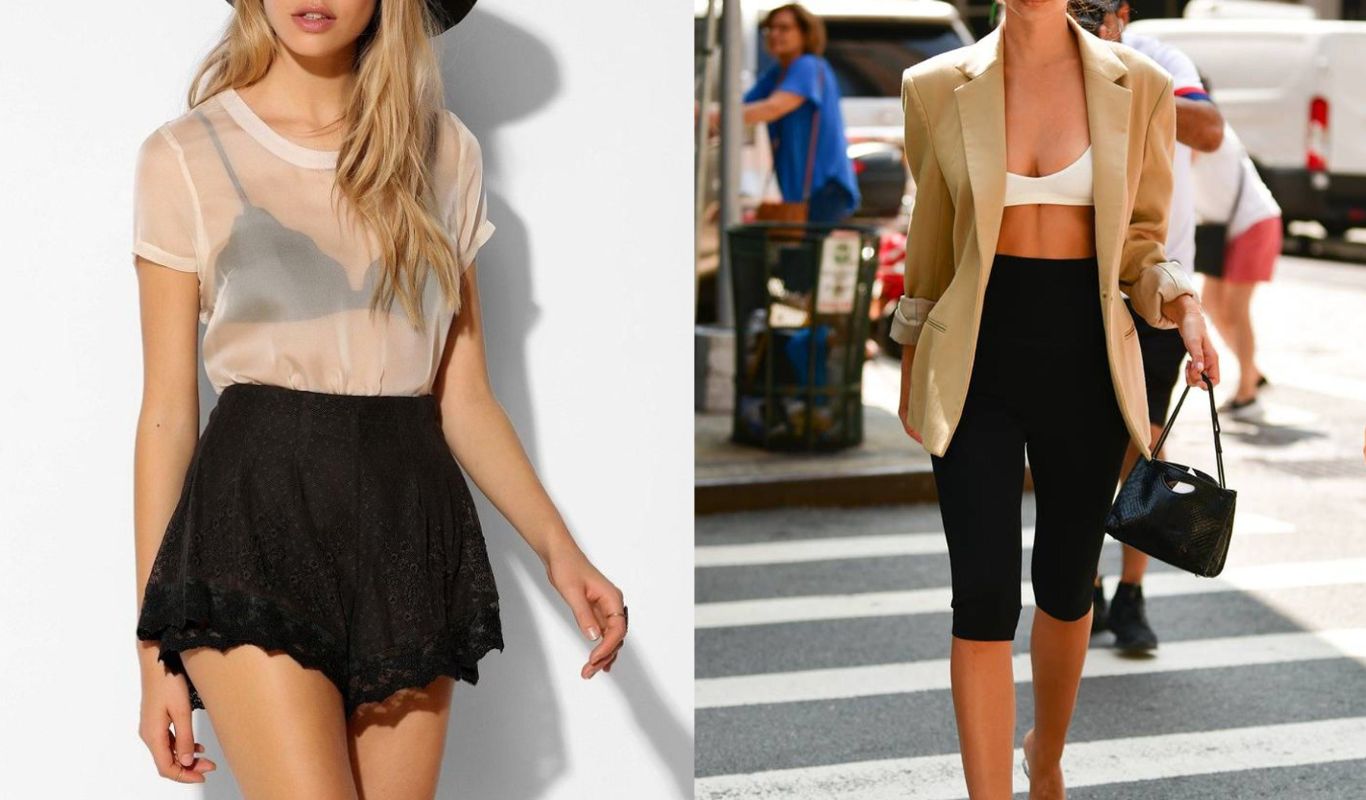 Under a deep V top or dress
▶ Introduction:
This black lingerie top with many straps is solely fit to be seen. However, covering it could be preferable outside due to its exposed, bra-like look.
✨ Highlights:
For a sexier appearance, try on long boots for a sensual outlook.
Under a knitted jumper
▶ Introduction:
Something too lovely to wear on the street: bralette under a knit jumper. This outfit is a prime illustration of that.
✨ Highlights:
It is appropriate to wear at home or for a photo shoot. To rock the show, finish the look with white sandals.
Under a tank top
▶ Introduction:
Wearing a bralette below a tank will elevate your casual attire. There is a bralette to go with any tank top, including racerback, scoop neck, cut-out, and camisole.
✨ Highlights:
To begin with, you should pick a bralette type that enhances the tank top without overwhelming your appearance.
Under off shoulder dress
▶ Introduction:
Off-shoulder tops are meant to be bare and exposed, but bralettes like these only serve to enhance the style.
✨ Highlights:
The next time you wear your go-to off-the-shoulder dress or top, try this for a different style.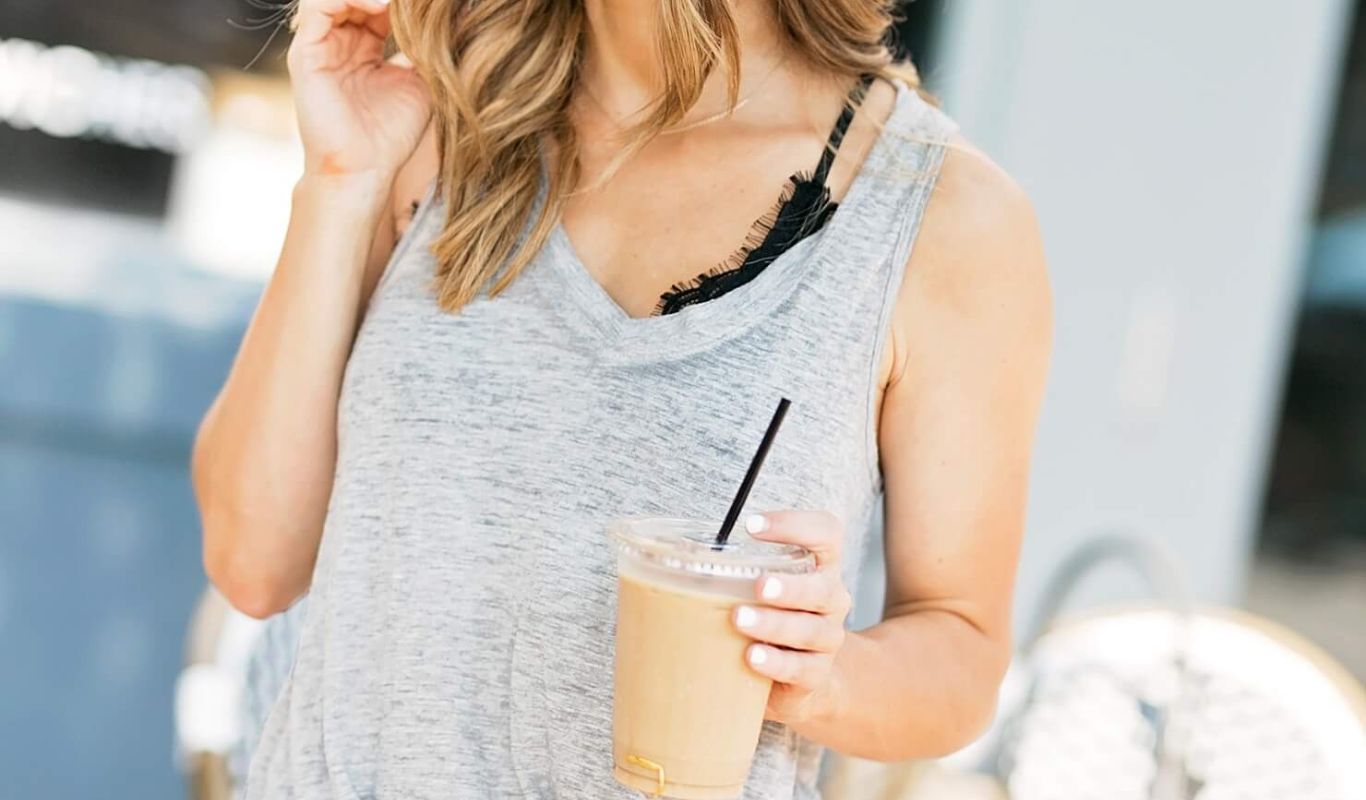 Under a low-back shirt or dress
▶ Introduction:
Low-back shirts or skirts might be challenging since some of us don't like wearing a stick-on bra. Here is a solution for you.
✨ Highlights:
Bralettes with a low-back shirt or dress are fashionable and supportive. To enhance your look, put on some fancy boots.
Under suspenders or jumpsuits
▶ Introduction:
Because we simply cannot function without them, suspenders have returned. But try them with a bralette instead of a standard tank top or full-sleeved top, and you'll fall in love with them all over again.
✨ Highlights:
Wear a pair of joggers or sneakers along with your seductive style to make it even more worth praising.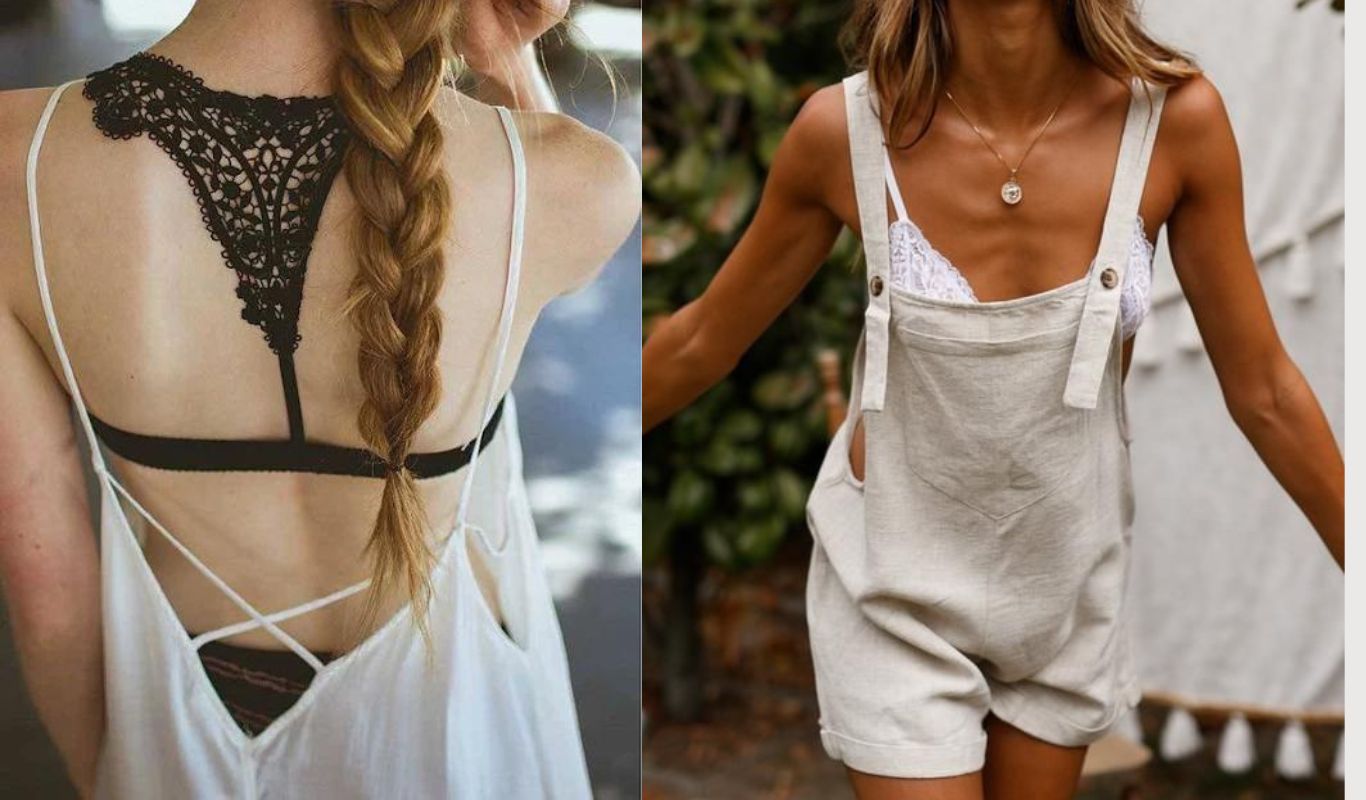 Under a lace top
▶ Introduction:
This dress can be transformed into a gorgeous and sexy casual outfit by wearing a bralette underneath a lace top.
✨ Highlights:
A feminine and attractive outfit must include black sandals and a black felt cap.
Match with some jewelry
▶ Introduction:
The sorts of jewelry to wear and how to accessorize the look will depend on how you choose to style your bralette outfit.
✨ Highlights:
Because they won't clash or take away from the aesthetic, simple jewelry pieces, go nicely with bralettes.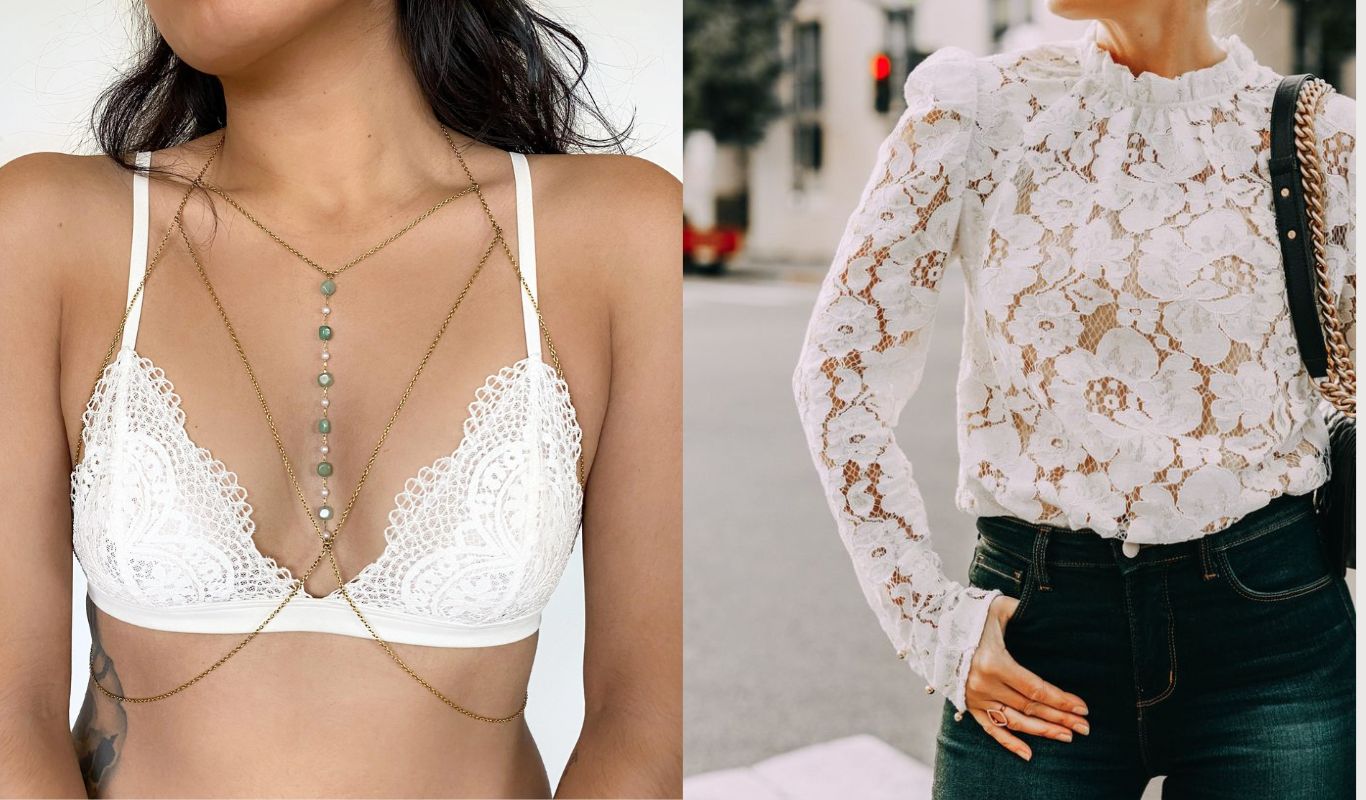 As a bikini top
▶ Introduction:
The phrase "recycle and reuse" has been adopted in other contexts and in the world of fashion.
✨ Highlights:
Replace your bikini top with your bralette and reward yourself with a brand-new bikini set in that manner.
As an outerwear
▶ Introduction:
You can put a fun spin on this current trend by wearing a bralette over a t-shirt, similar to how you would style a slip dress over a shirt.
✨ Highlights:
Women should try wearing a basic, stylish black bralette under a colored t-shirt or crop top and high-waisted jeans. A shiny bralette can also be worn instead of a white tee and paired with either a black skirt or a pair of slim jeans.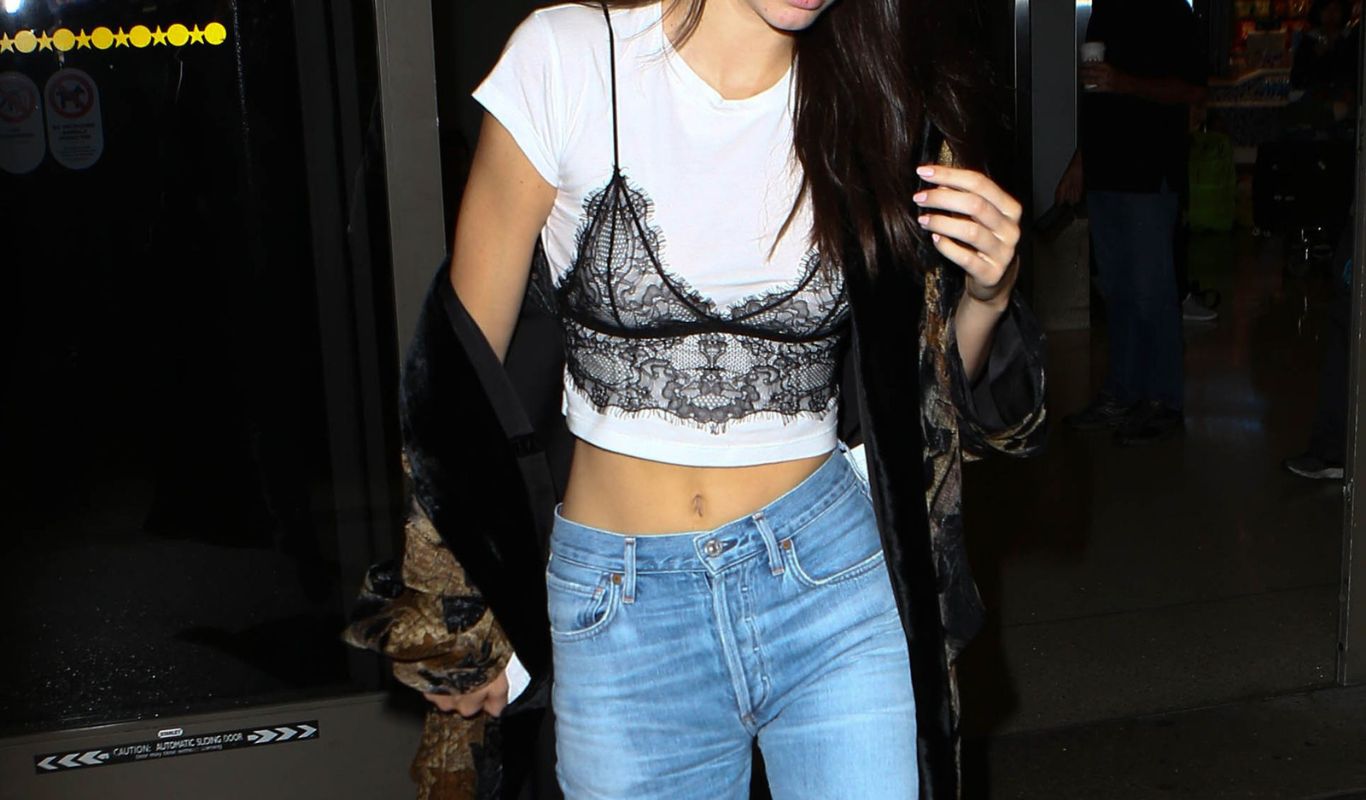 Conclusion:
A bralette rescues the day when nothing else seems to work for us. All you need to do is know how to properly style and wear a bralette. Get a lovely bralette for yourself, and show it to look stunning. You are stealing the show, and nobody can stop you.