Bras are necessary for every outfit, whether you love them or hate them. Shoppers with any chest size can find a practical and comfy solution in wireless bras. They offer the necessary covering, lift, and support without the day-long discomfort of an underwire pinching at your ribs.
They can feel significantly less squeezing and constriction than underwire bras because they don't have wires in the cups. With a wire free bra, you can feel supported and covered without being constricted.
Wireless bras are available in various designs, materials, and padding levels. Finding the ideal fit is essential whether you choose a bralette or a wireless push up bra. If you locate the perfect choice, you might never want to remove it.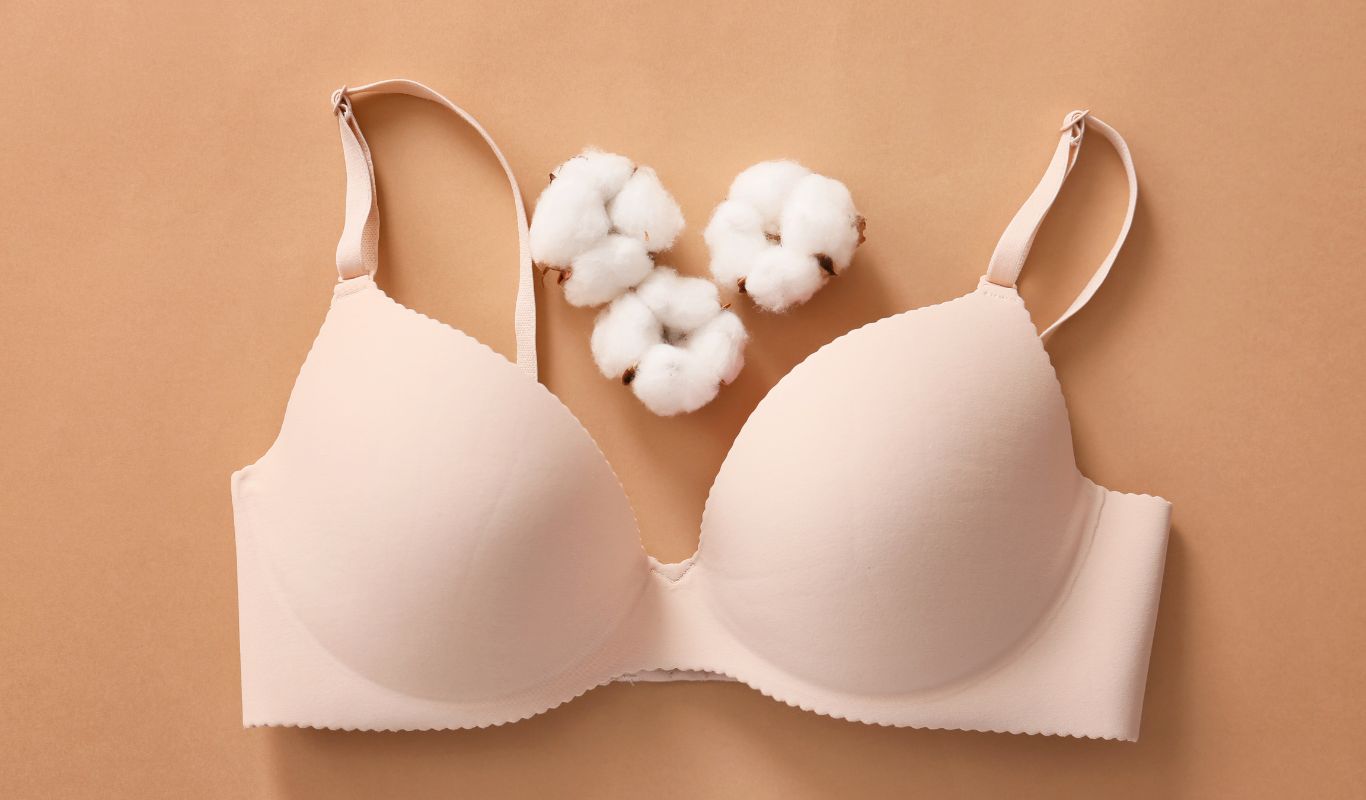 Why go wireless?
There are a ton of benefits to choosing a wireless bra, but for some people, special for the those large bust lady, comfort is the most crucial one, you cannot experience a painful poke or pinch without a stiff metal or plastic underwire.
Nothing is more irritating than having an underwire stab your chest or underarms. Even worse, underwires frequently break or bend. Taking the underwire entirely out of the picture is the greatest approach to getting rid of irritating wire pokes.
10 Best comfortable wireless bras for large bust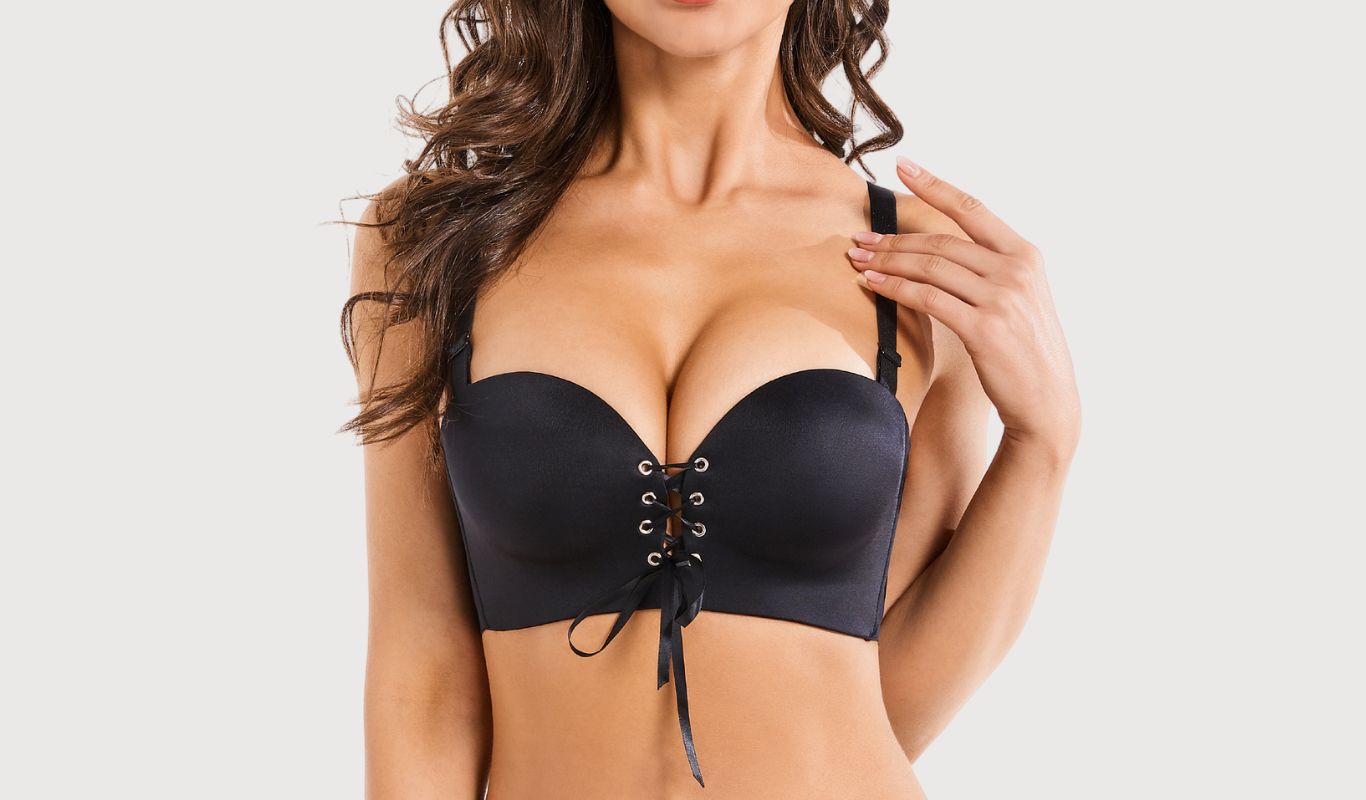 With the unique anti-slip, you won't have to worry about slipping when you go to parties or dances even in strapless, give you a secure and comfortable experience. You can choose the level of tightness and push-up that you want thanks to its versatile construction. Its wide side band can perfectly hide your side fat and side support. Not only suitable for big breast also for minimizer.
Best for: every occasion

 

like 

Wedding, parties,

vacation, etc. 

Material: 90% polyester, 10%spandex
size and cup size: 32-42 I A-E
Price: $24.99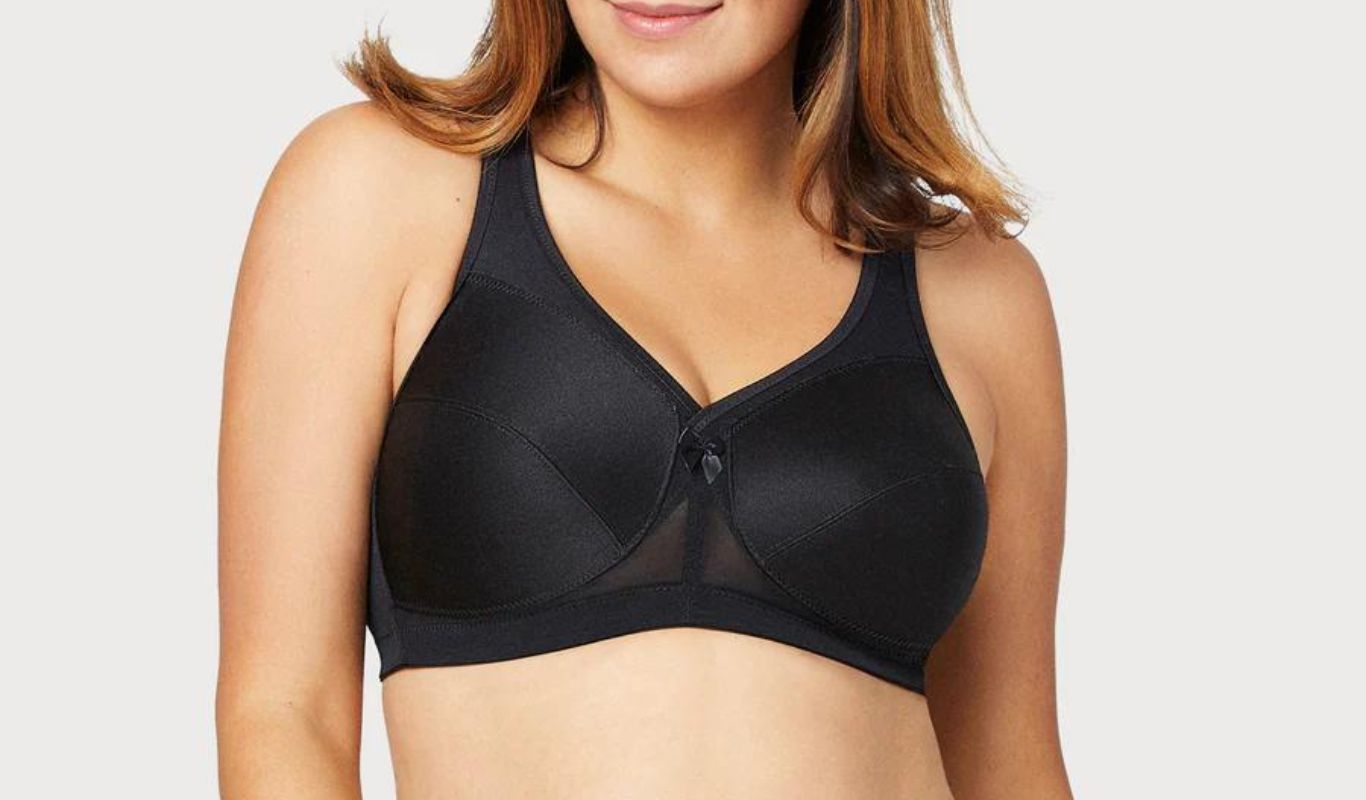 This bra design with a cushioned construction that crosses under and over the Bust for a wire free lift and all-day comfort, the best-selling plus-size bra design elevates support to new heights. Contoured cups offer comfort and coverage. The broad, wide padded straps assist in relieving pressure and shoulder strain.Also the cup size can up to K, large bust lady can choose the size you want.
Best for all-day
Material :40% Polyester 30% Polyamide 20% Cotton 10% Elastane
size and cup size: 38-50 I C-K
Price: $53

With its timeless wireless style and support,this bra offer you superior comfort. Thanks to the full cups in matching lace, broad straps, wide bridge, and U-shaped back that provide the support you need for all-day wear, the Cross Your Heart X-shaped support system raises the Bust.
Best for Casual Wear
Material: 76% Polyamide, 14% Coton, 10% Elasthane
size and cup size: 34-44 I B-DD
Price:

 

£26=

$31.37
Vanity Fair Full Coverage Wireless Bra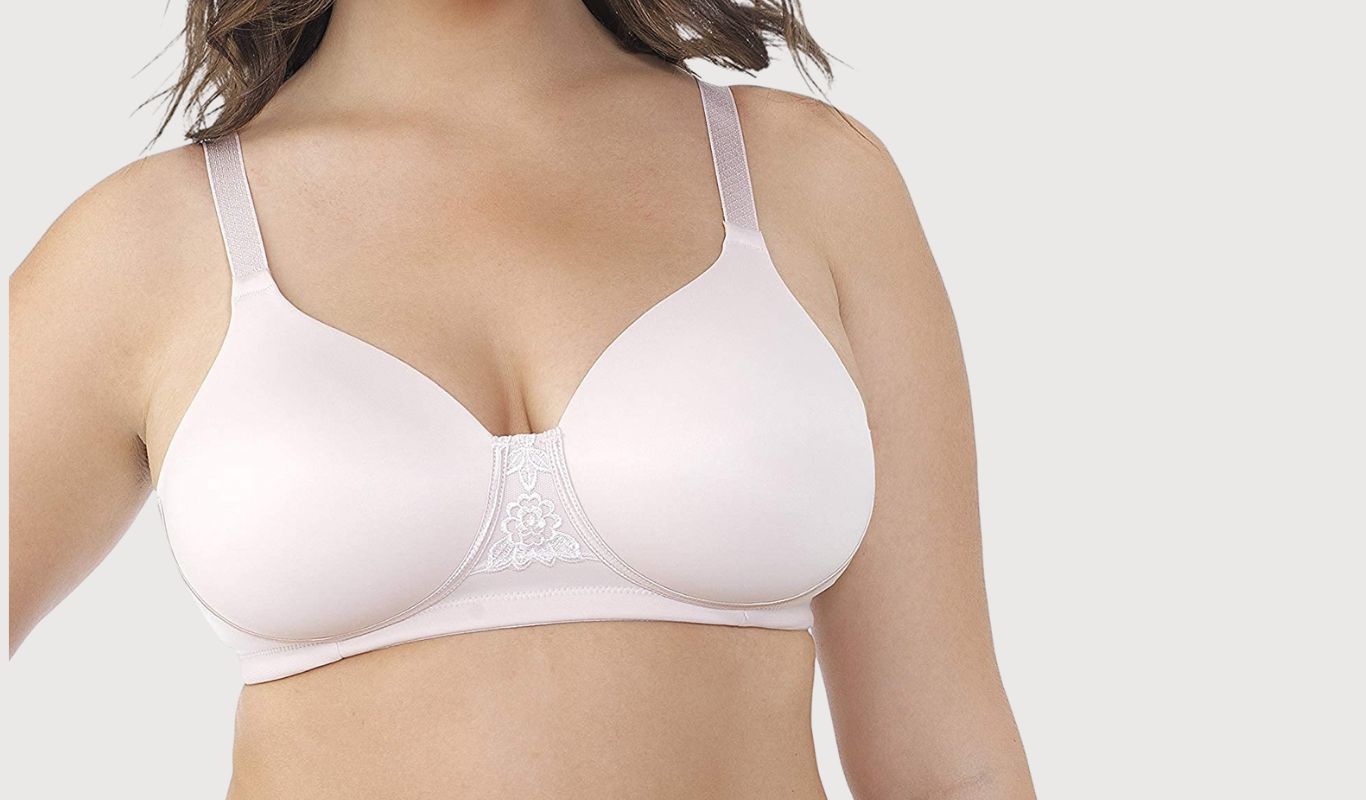 This wireless full-coverage bra offers the support you need. Extremely comfortable all day because of the seamless, softback construction. Cups with a thin liner offer minimal support. Straps that provide support are secure all day. For variety in dressing, the straps may be adjusted in the back.
Best for everyday need
Material: 83% Nylon, 17% Spandex
size and cup size: 36-42 I B-DDD
Price: $19.32 - $53.53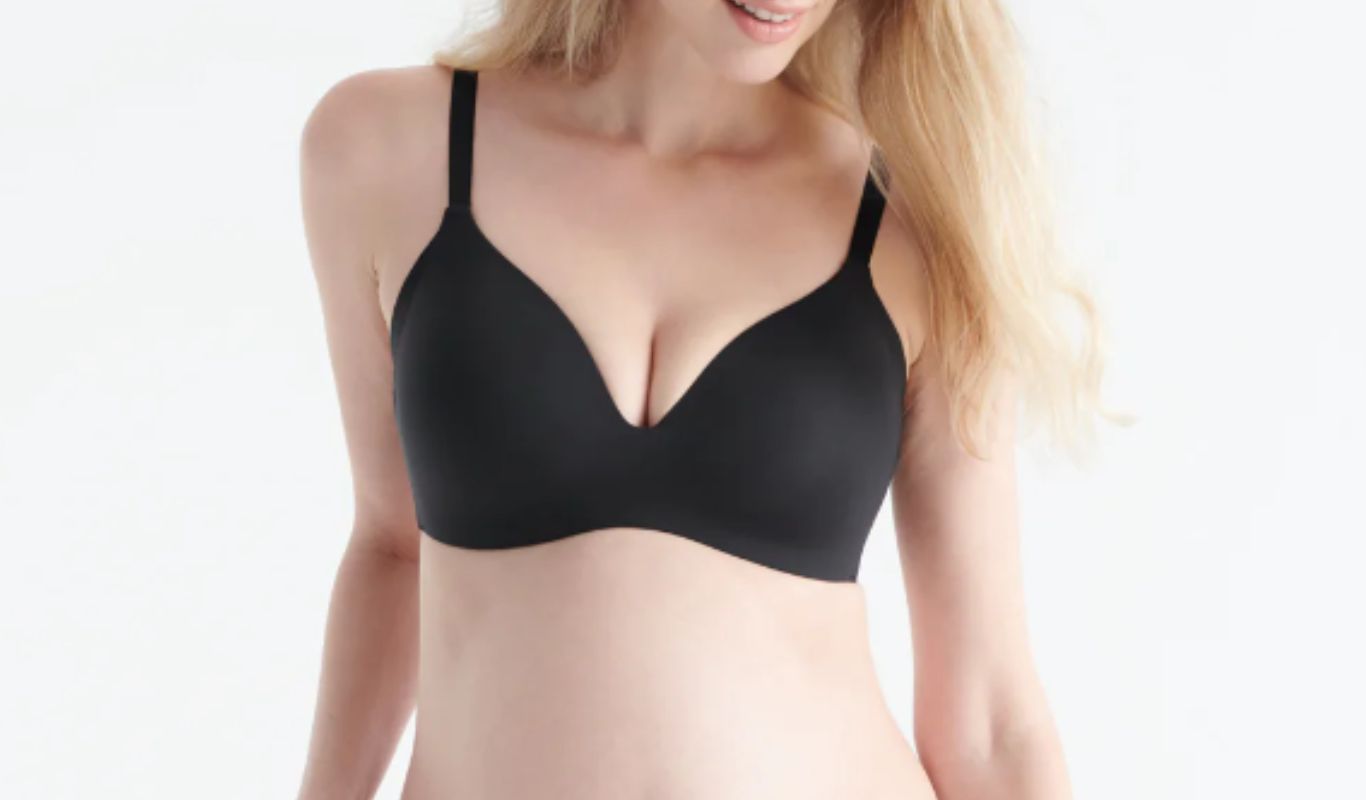 The cordless WingWoman Bra gives you the most shape and definition of all our bras without sacrificing comfort, thanks to its plunging neckline and molded foam cups. Additionally, additional side covering prevents sideboob and overspill. This bra provides the ideal low-cut lift and separation, offer wireless comfort.
Best for: Daily
Material: 72% nylon 28% spandex Cup Lining: 100% Polyester
Size and cup size: 28-42 I A-H
Price: $62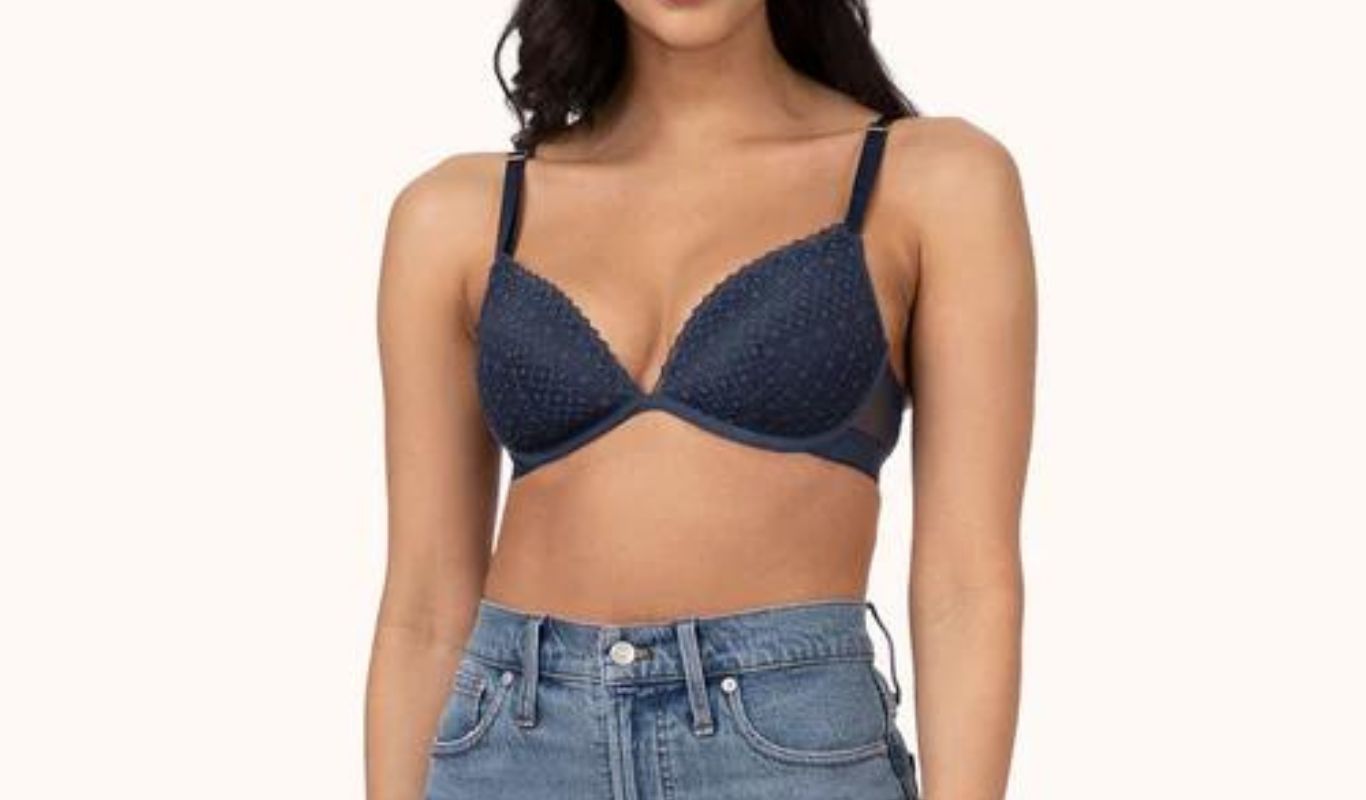 This no wire push up mixes crochet lace bra with best-selling intelligent design to boost your everyday wardrobe. This essential design, which has scallop trim and breathable mesh, exudes sensual, chic vibes without even trying. For enhanced support and shape, the bottom of the cup has additional foam padding. Its adaptable back j-hook can be transformed into a wireless racerback bra.
Best for Everyday wear
Material: Cup - 87% Nylon, 13% Spandex, Wing - 77% Nylon, 23% Spandex
size and cup size: 32-38 I A-DDD
Price: $45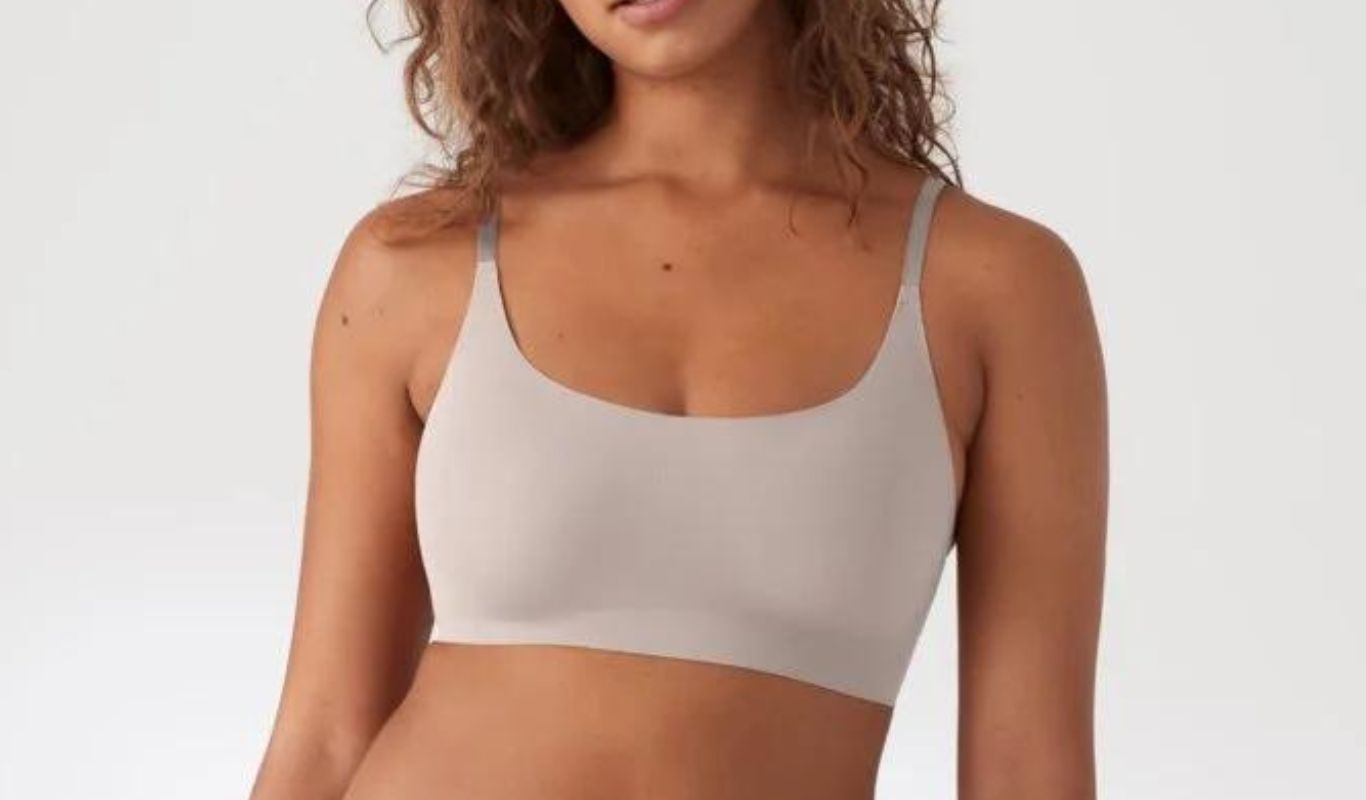 The True Body Boost Scoop Neck Adjustable Strap Bra is a versatile pull-on style made from our smoothing True Body fabric and is extra flattering with unique shape-enhancing padding meant to perk up the Bust. The padding is detachable, and the lifting and shaping technology has been improved. Additionally, it became undetectable beneath clothing without elastic or thick seams.
Best for everyday use
Material : 77% Nylon, 23% Elastane
size and cup size: XS-XL (30A-40B)
Price: $52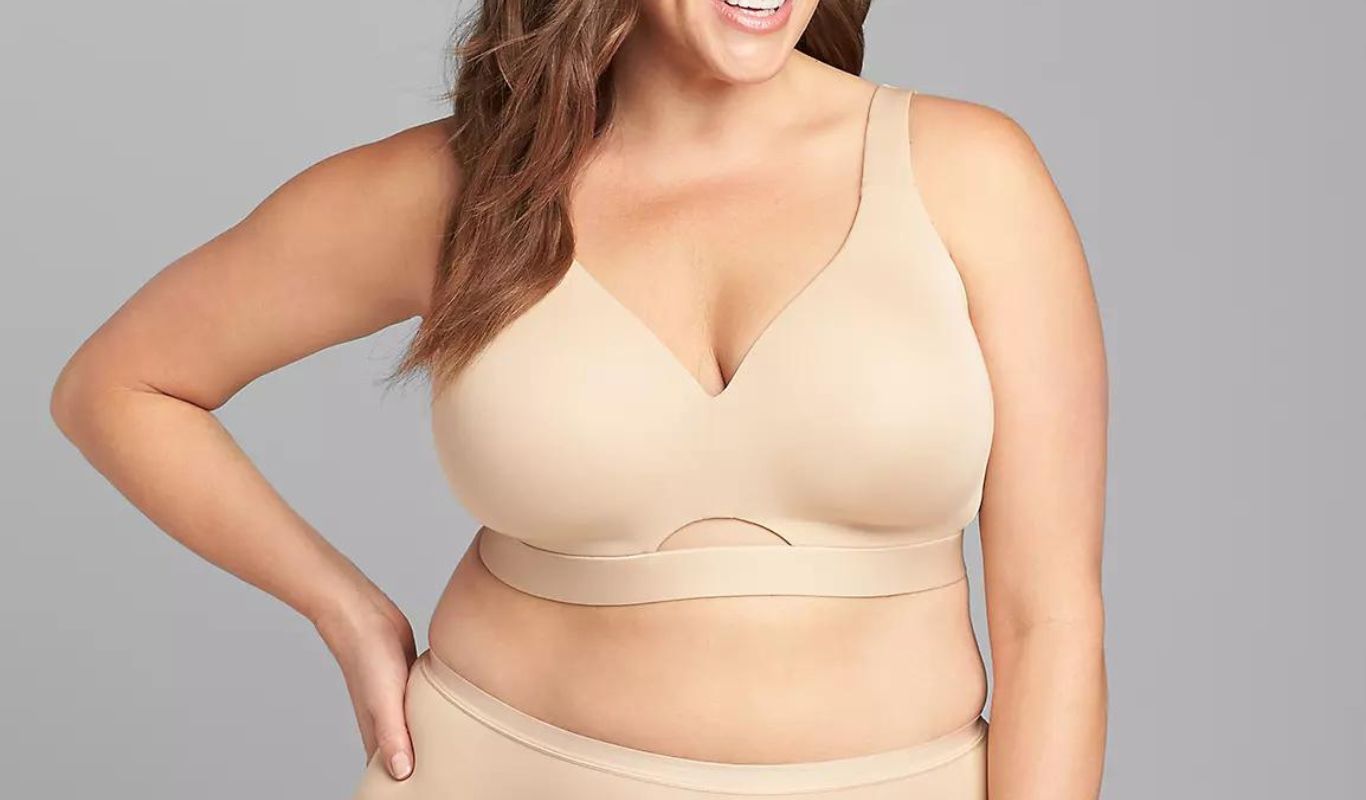 A NEW super-comfy cotton-covered band and double-layer, no wire cups in an ultra-soft knit bra provide natural shaping and support. The U-back helps create a sleek shape by minimizing bulges. The incredibly comfortable cotton-wrapped band under the Bust. Additionally, it boasts a double-layer, stretches cotton blend fabric.
Best for Daliy Wear and Yoga
Material: 82% Nylon/18% Spandex
Size and cup size: 36-54 I B-H
Price: $35
This bra company has elevated comfort to a new level by going wireless! Support is provided without sacrificing comfort. Without the wire, this is Full-bust support. Bulk under clothing is eliminated by its front-closure design. Your ladies will have the ideal shape with the lightly lined foam cups.
Best for Daily Wear
Material : 72% Nylon, 28% Elastane. Wing: 86% Nylon, 14% Elastane
Size and cup size: 30-38 I C-DD
Price: $68

Never Say Never is adored for its unique lace and lovely flower pattern. Design with reacerback to prevent back pain. The bra's fabric, a polyamide and elastane blend, wicks away moisture and keeps you cool. Lightly padded cups for coverage and support, and wireless padded for all-day comfort.
Material : 51% cotton, 44% polyester, 5% elastane
Size and cup size: S-XL, 32A-38D
Price: $79
Can I wear a wireless bra every day?
The answer is Yes! It fits your chest perfectly without putting any strain on it when there is no cable underneath. The ideal everyday undergarments for resting, running errands, and sleeping are comfortable wireless bras. They are also a fantastic alternative for breastfeeding mothers!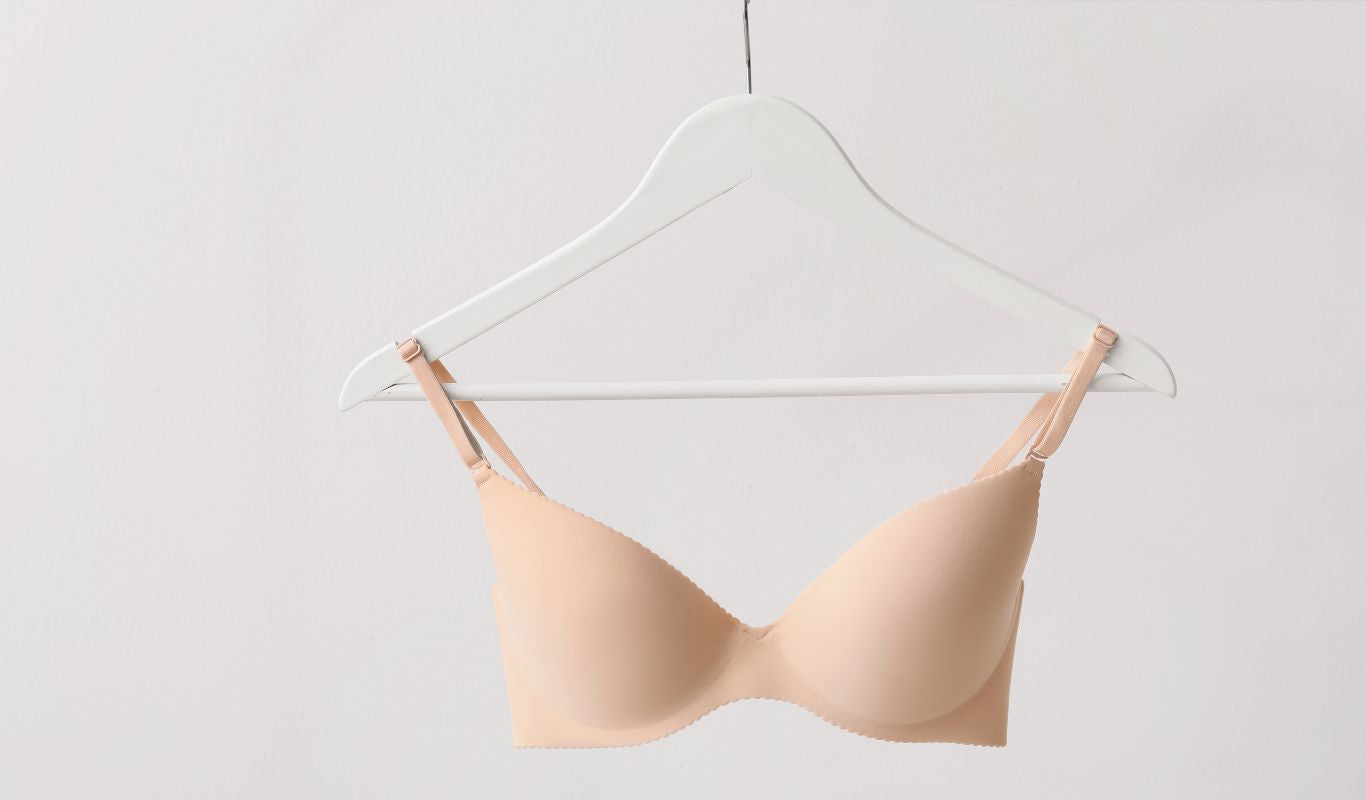 You don't want your bra to dig into ribs, do you? One of the best benefits of no wire bra is that it feels like a soft and supportive cushion. You can carry the wireless bra without feeling its irritating pressure. it also Indirectly helping the detoxification.
This type of bra's soft cups aid in breast relaxation, promote blood flow, and reduce breast lumps and less restrictive for the breasts. The health advantages of wireless bras are significant. Enjoy your wireless bra benefits in multiple delightful ways.
Do wireless bras are suitable for large bust?
Yes! The misconception that comfortable bralettes and no wire bras are only for women with smaller breasts needs to be dispelled. Contrary to popular belief, you don't need a wire for support; instead, like with any bra, the key is to pick your wireless model carefully.
Wireless bras are a confident choice for women with large breasts. It gives you the proper comfort, support, and lift your breasts require.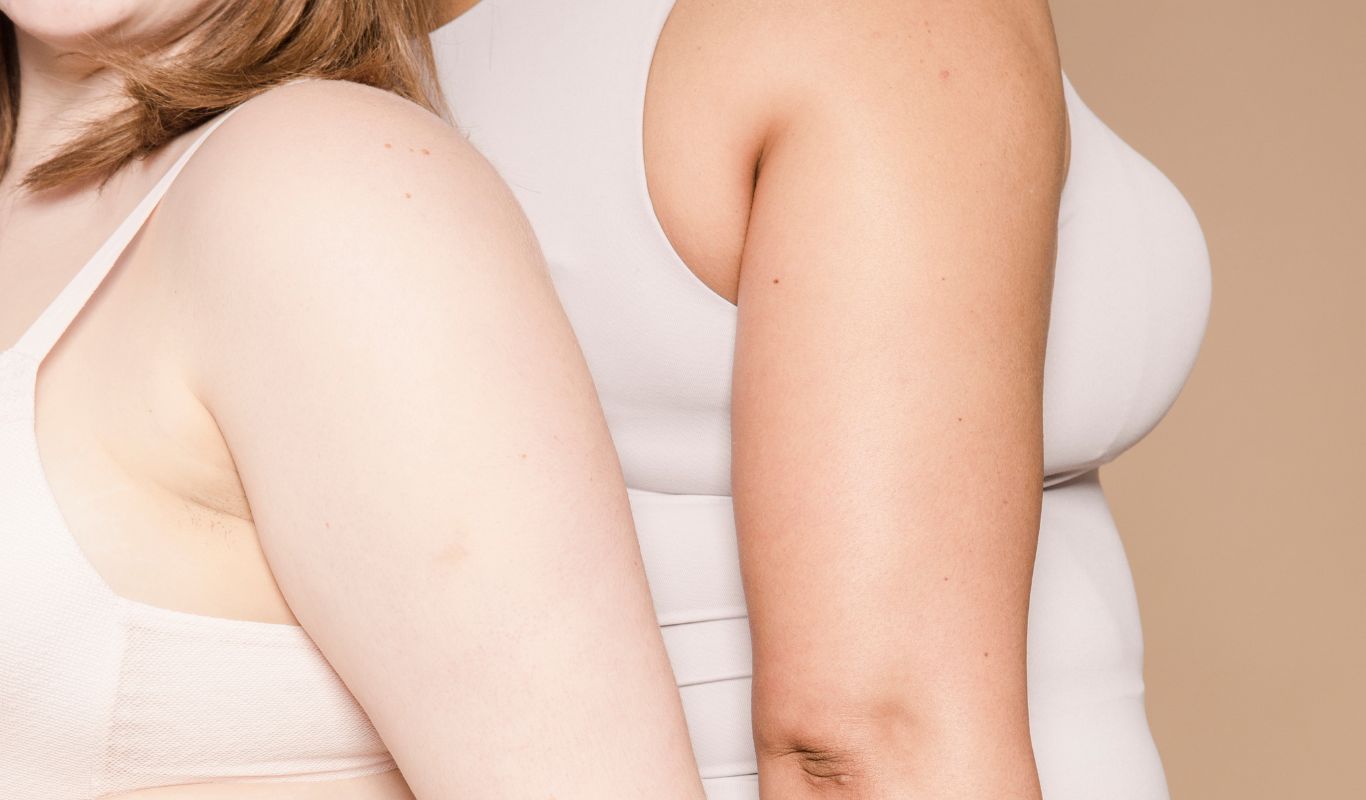 How to choose a suitable wireless bra for yourself?
If you want wireless clothing while thoroughly busted, go for it! New materials and technical developments make wire free bras available in every size.
▶ Material
The following materials are frequently used to make wireless bras: nylon, spandex, elastane, cotton, and polyamide. Nylon, polyamide, spandex, and elastane are comparable materials. Nylon, spandex, polyamide, and elastane blends are particularly effective at providing comfort and support.
▶ Size
Make sure your bra fits well by measuring your size. A bra that is either too big or too tight is the worst.
▶ Cup
Girls with large cups require assistance throughout the cups. You want good stretch and coverage around the breasts with little spilling, so avoid purchasing cup sizes that are too tiny.
▶ Support
Given that the bra has no wires, you need a workhorse to keep you raised and supported. Choose the wire free bra with wide side band and wide shoulder straps to offer you more support, keep secure!
Whatever bra style you like, wireless bras have you covered with front-closure wireless, wireless racerback, lift and side support, full coverage, and sports bras, select the one you love.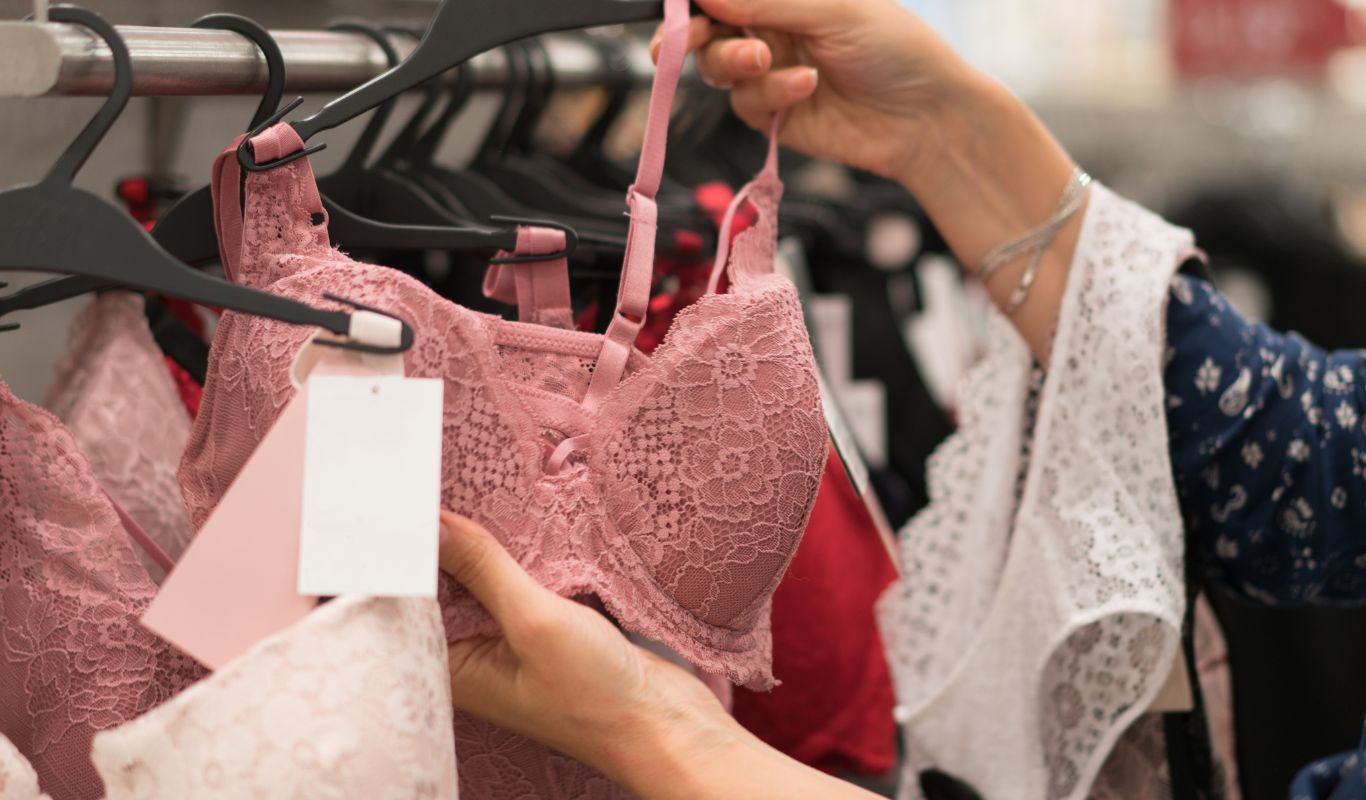 Frequently Asked Questions about Wireless Bra
1、Are Wireless Bras Supportive?
Yes, wireless bras provide excellent support. If you've only ever worn underwired bras, you might need clarification about how a bra without one might offer adequate support. Wireless bra types are available in various styles and support levels thanks to advancements in wire-free technology.
2、Why are wireless bras better?
Because they don't contain any inflexible or hard pieces of material, wireless bras are frequently referred to as "soft cup" bras. Since the bra is entirely made of cloth, most women find it incredibly comfy.
3、How long do wireless bras last?
All wireless bras will lose their shape over time as the elastic fibers in the band and straps start to degrade, even with careful use and care. A bra should typically last between six and nine months, but it should last much longer with proper care.
Conclusion:
no underwire bras are available in a variety of fits and styles. We suggest giving a wireless bra a try if you've never worn one. In addition to offering all the support you require, no wire bras are a comfortable alternative to underwire bras.
Wireless bra styles will suit your preferences, regardless of whether you want back-closure, front-closure, full coverage, or sports bras.