How To Keep A Strapless Bra From Slipping?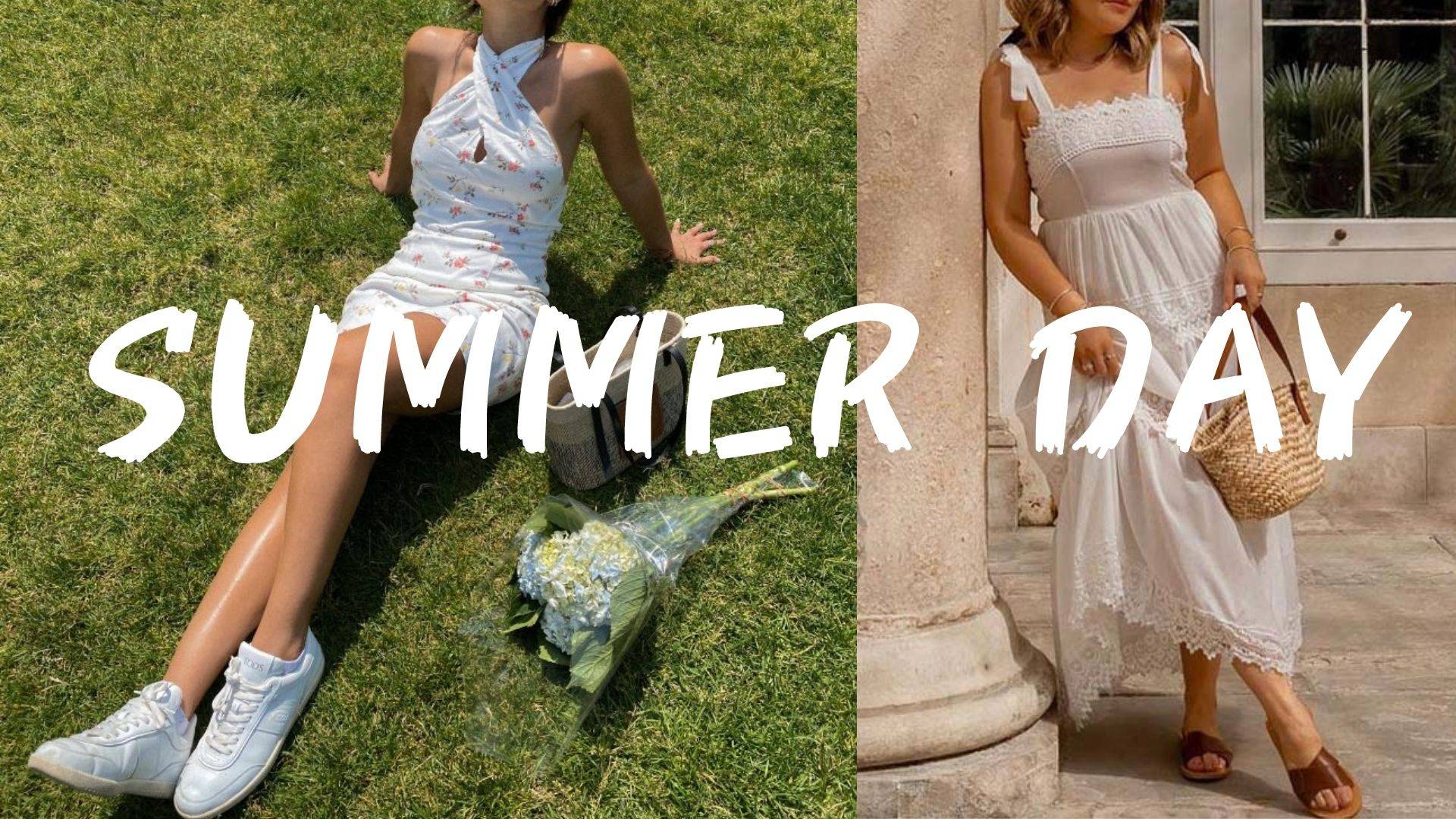 It's summer, and it's time to get all the off-the-shoulder clothes out of your closet. Wear them and show your body.
The downside of slip dresses is that you need to wear a strapless bra while wearing them. Preventing strapless bras from falling is a tough task. But don't worry, I'll suggest the right strapless bra for you and get creative with their detachable straps to attach the strapless bra to your clothes. With these methods, you won't have to worry about slipping your strapless bra while wearing it.
If you want your strapless bra not to slip when wearing off-the-shoulder clothes, it's best to choose a strapless bra that meets the following characteristics:
1. With an anti-slip design
2. Wide bra band
3. Choose a bra with 3-4 hook and eye closure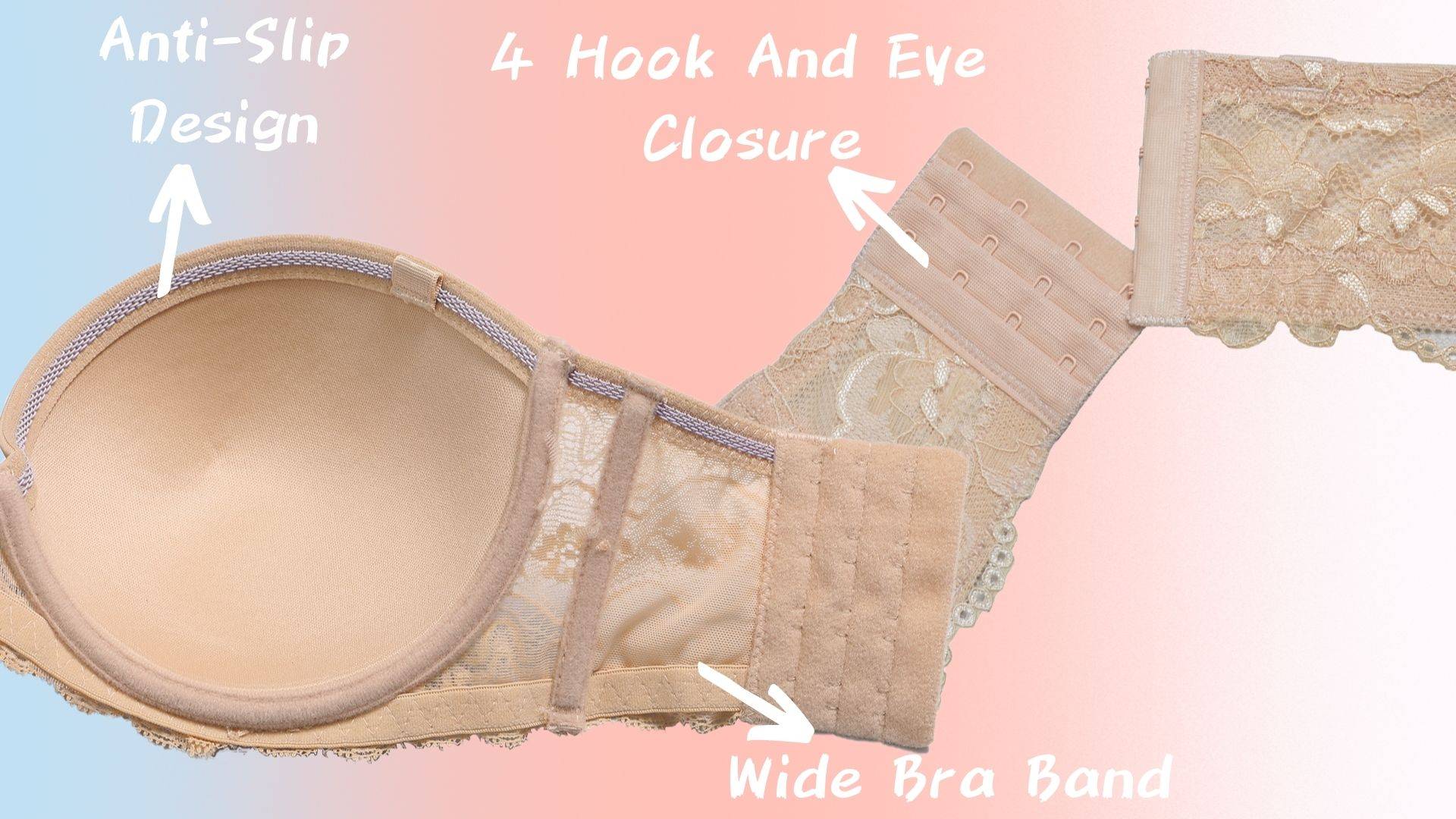 Most bras use smooth, non-slip silicone strips. But this non-slip silicone strip has a good chance of making your skin itchy and no longer anti-slip after you sweat.

Why do ordinary silicone strips itch after sweating? Because ordinary silicone strips are close to the skin and are not breathable. After sweating, bacteria grow and irritate the skin, causing itchy skin. Of course, it may also be because the quality of the silicone strip is too poor.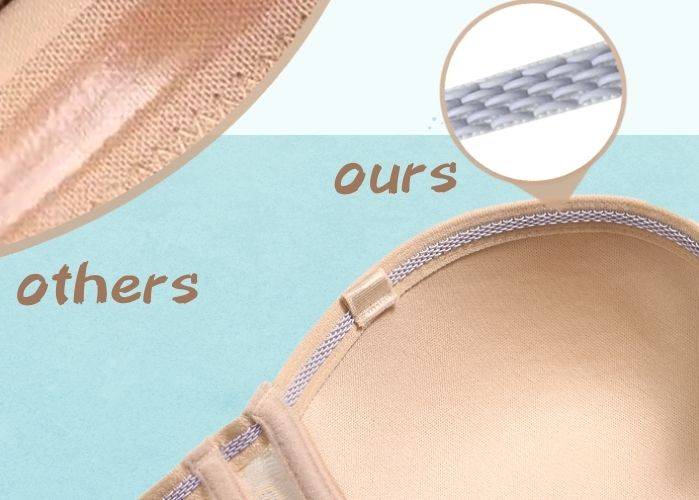 Compared with ordinary silicone strips, the anti-skid strips in the shape of fish scales will have stronger friction. The anti-slip strips in the shape of fish scales allow your skin to breathe, reducing the chance of itching your skin after sweating.
The width of the bra band is also important. Usually, the bra band will use non-slip fabric.Choose a wider bra band, and the area of the non-slip fabric is also larger, which further effectively prevents your strapless bra from slipping.
If you have large breasts, then we recommend that you choose a strapless bra with a wide band. The wider the bra band, the less likely your strapless bra will slip.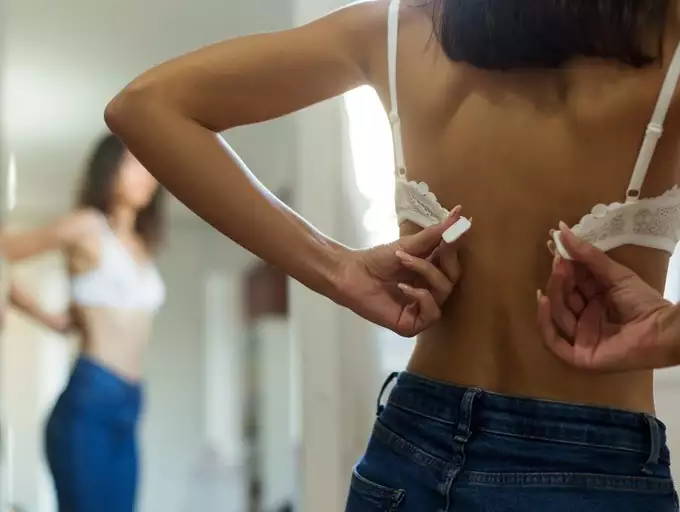 Typically, wide bra bands are also accompanied by three or four hook-and-eye closures. Multiple hook-and-eye closures work together with the wide bra band to further secure your bra.

Since a strapless bra lacks the support of the straps, it has to work harder than a regular bra.So opting for a strapless bra with multiple hook-and-eye closures will better secure your strapless bra to your body.
If you want more comfort, you can try a bandeau bra. A bandeau bra feels like a sports bra when worn. However, bandeau bras usually don't have underwires, so they don't provide your bust with a push-up effect. Even bandeau bras with underwire are usually full cups, making it difficult to show your proud cleavage lines. So we suggest that if you want to perfectly show your sexy cleavage lines, you'd better choose a push-up strapless bra.
❤ TIPS: LEARN TO USING THE BRA STRAPS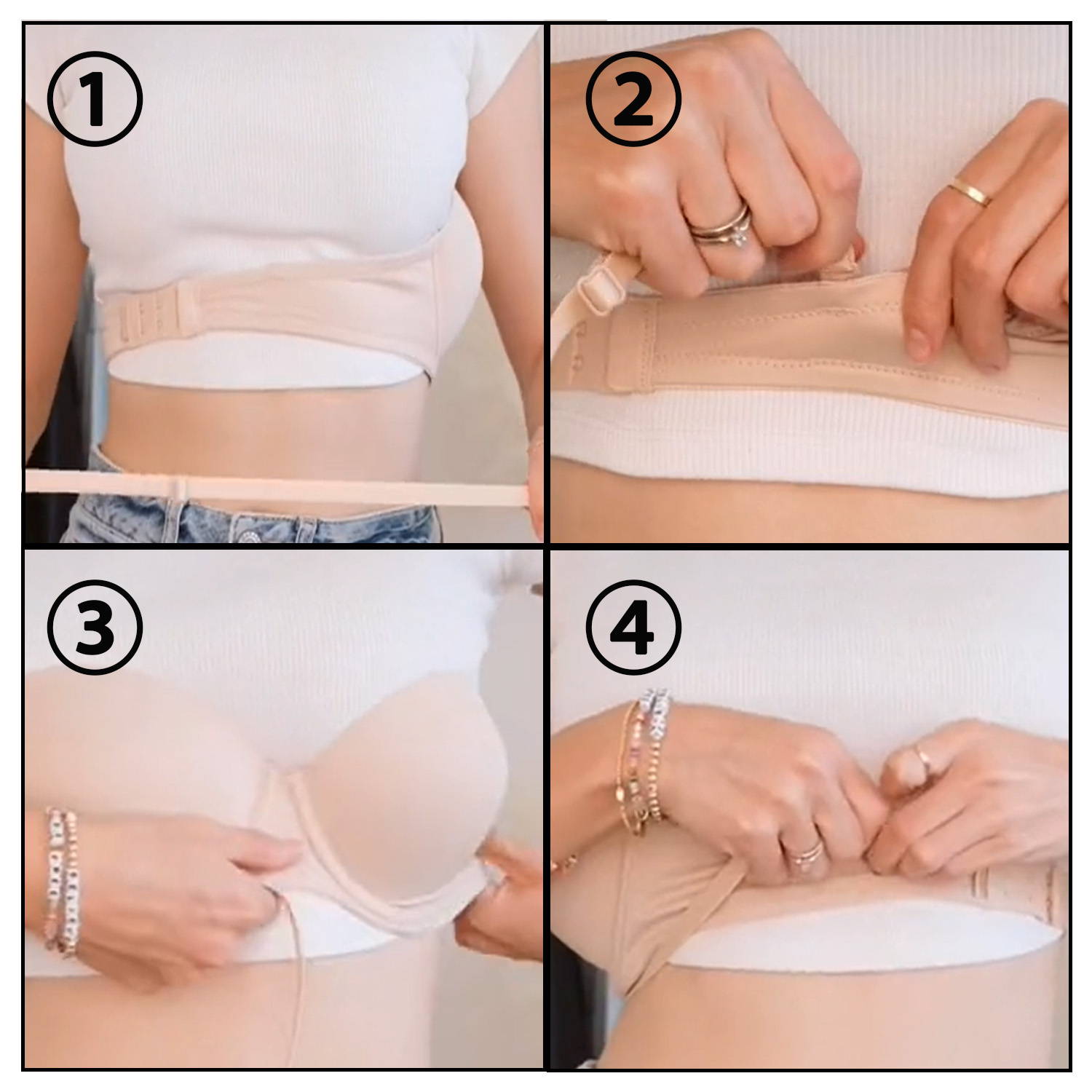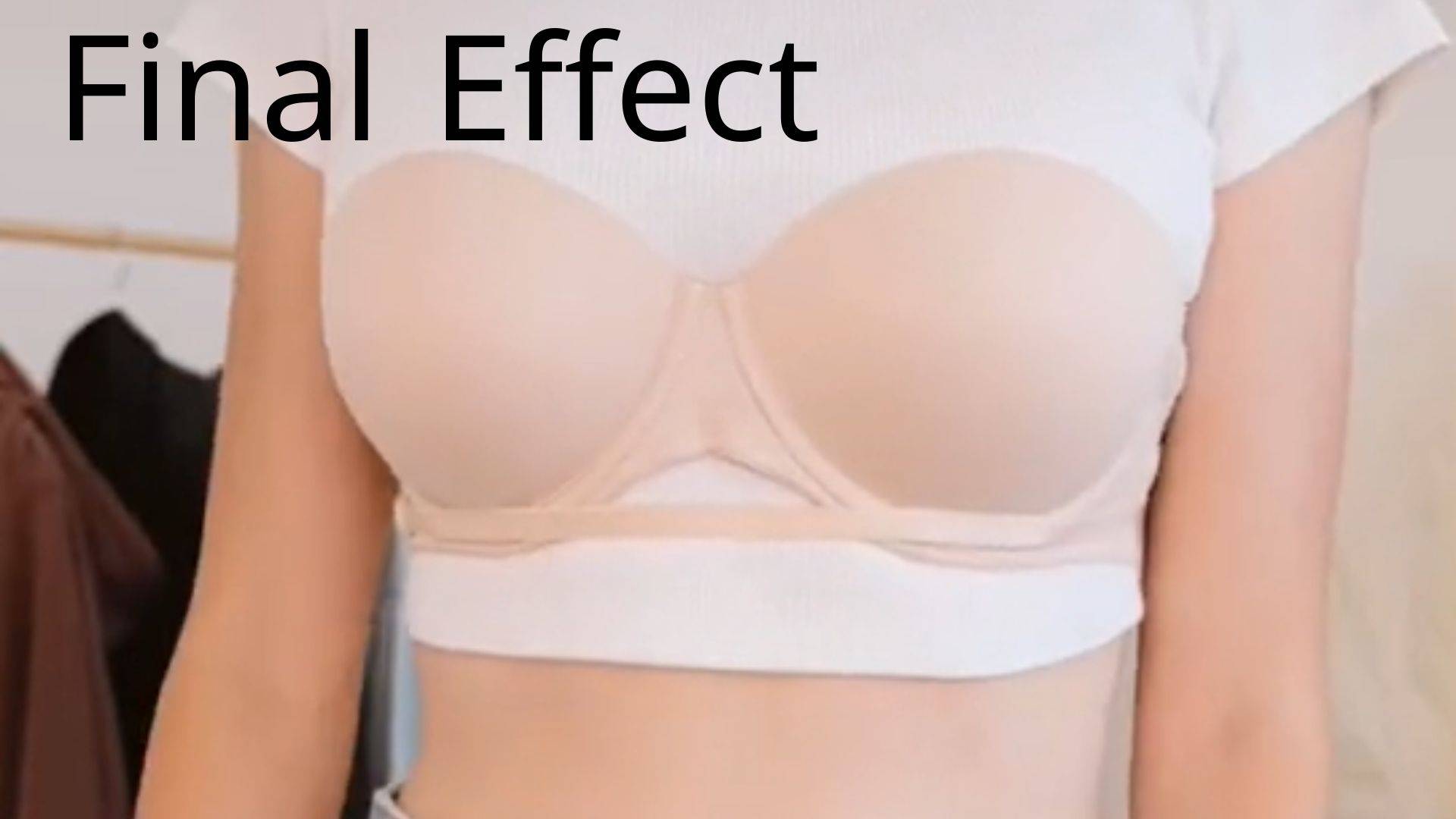 Buy a strapless bra with detachable straps. Strapless bras with detachable straps give you a variety of options. It allows you to attach the straps to a strapless bra when you need to wear a regular bra, and the flexible use of these straps also allows you to secure your strapless bra.

Strapless bras usually have 4 hooks: 2 on the back strap and 2 on the front two cups. You can take out a shoulder strap. Buckle one end of the shoulder strap into one of the hooks on the back, wrap around the body, and then buckle the other hook.

Remember to keep the straps as close to the bottom edge of the bra as possible, making sure it fits snugly against your ribcage.

In this way, you can further ensure that your strapless bra will not slip.By the way, stow away your other strap so you can quickly find it when you need it later.

After you've buckled your shoulder straps, you'll need to adjust your breasts by inserting your hands into the cups between dressings to make sure your breasts are in the correct position.