Weddings are one of the very few events where you get the chance to present yourself in a glamorous and elegant style,is also the big day for every girls, you will be the spotlight in that area, you definitely don't want to ruin all preparations only because of one little thing,
so in this blog,we'll focus on helping you find the perfect bra under your wedding dress.

Off-Shoulder Wedding Dress
—— Strapless Bra
Strapless Bra or a bra with clear straps will not clearly show shoulders when wearing the off-shoulder wedding dress. At present, many strapless bra is equipped with non-slip straps,so the bra can be held for a long time, not easy to fall, and full of security.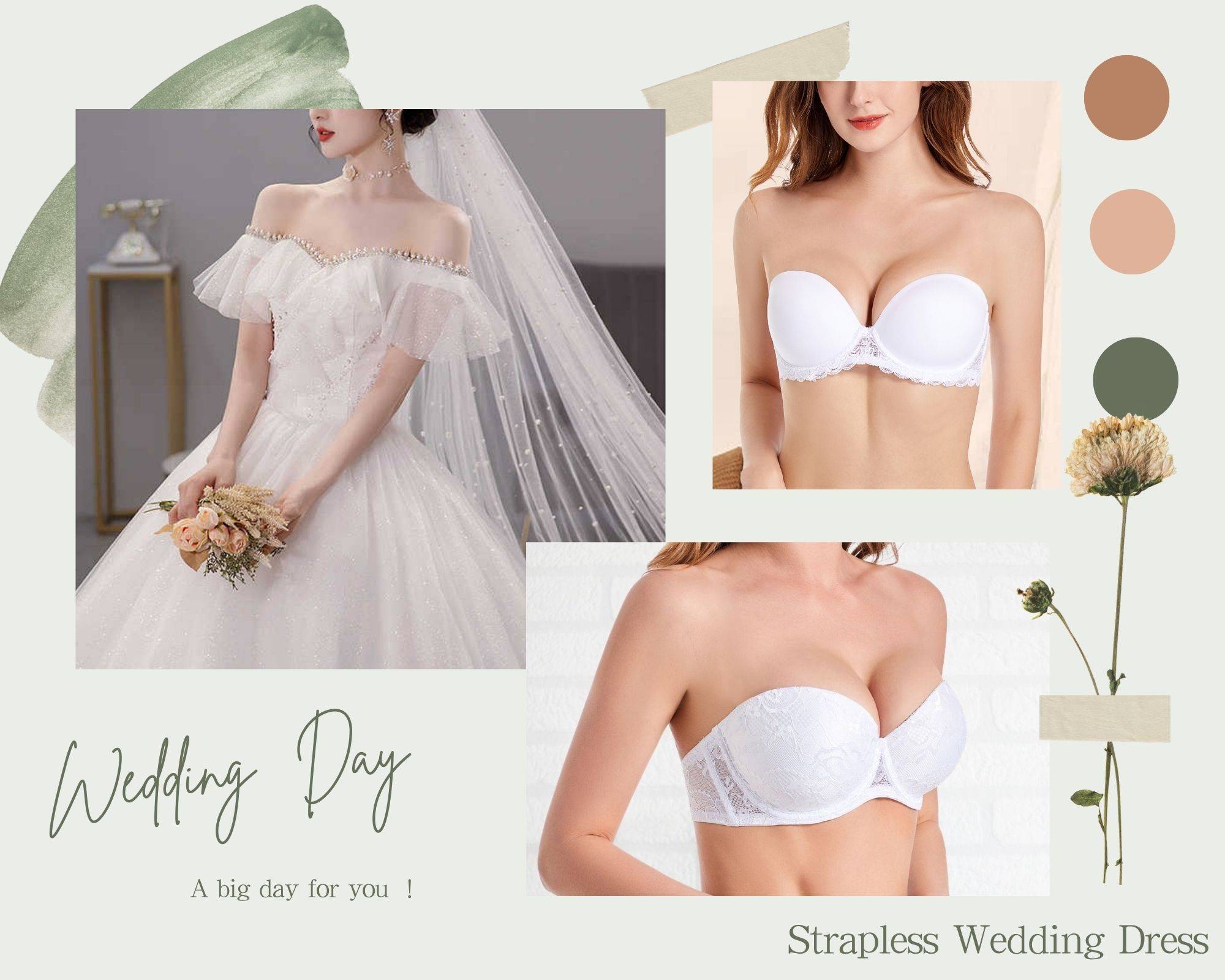 Backless Wedding Dress —— Backless / U-shaped Bra
Choosing the backless strapless bra or U-shaped low back bra can perfectly show the line of the back ,also some of them can essentially creates a push-up effect,creating the best cleavage possible.Perfect for your wedding day!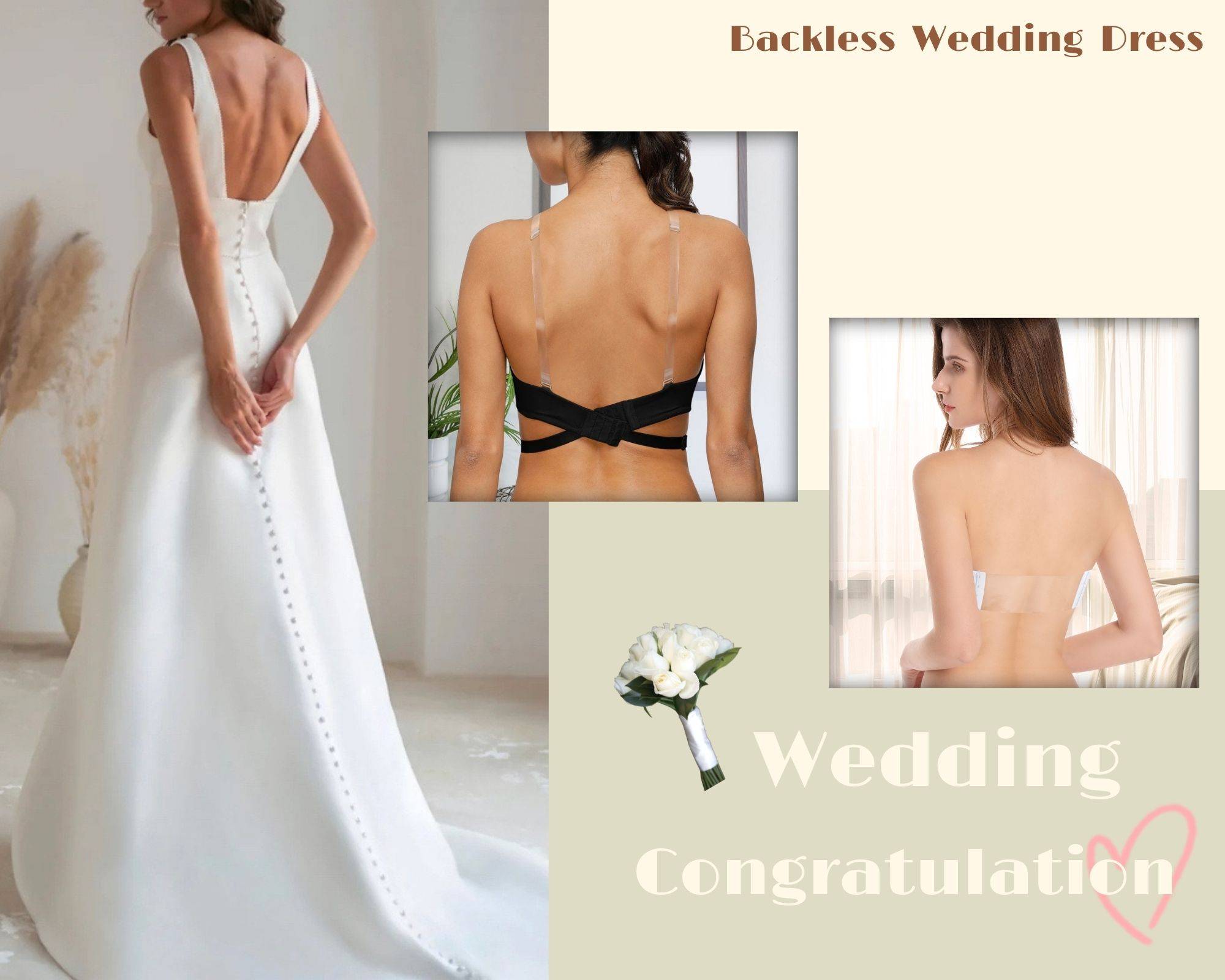 Deep V Wedding Dress —— Deep V / u-shaped Bra
The deep V wedding dress will recommend Deep V or U-shaped Bra rather than the nipple covers,because the bra have supportive and push up effect,it can make your boobs in a perfect shape,but the nipple covers cannot do that.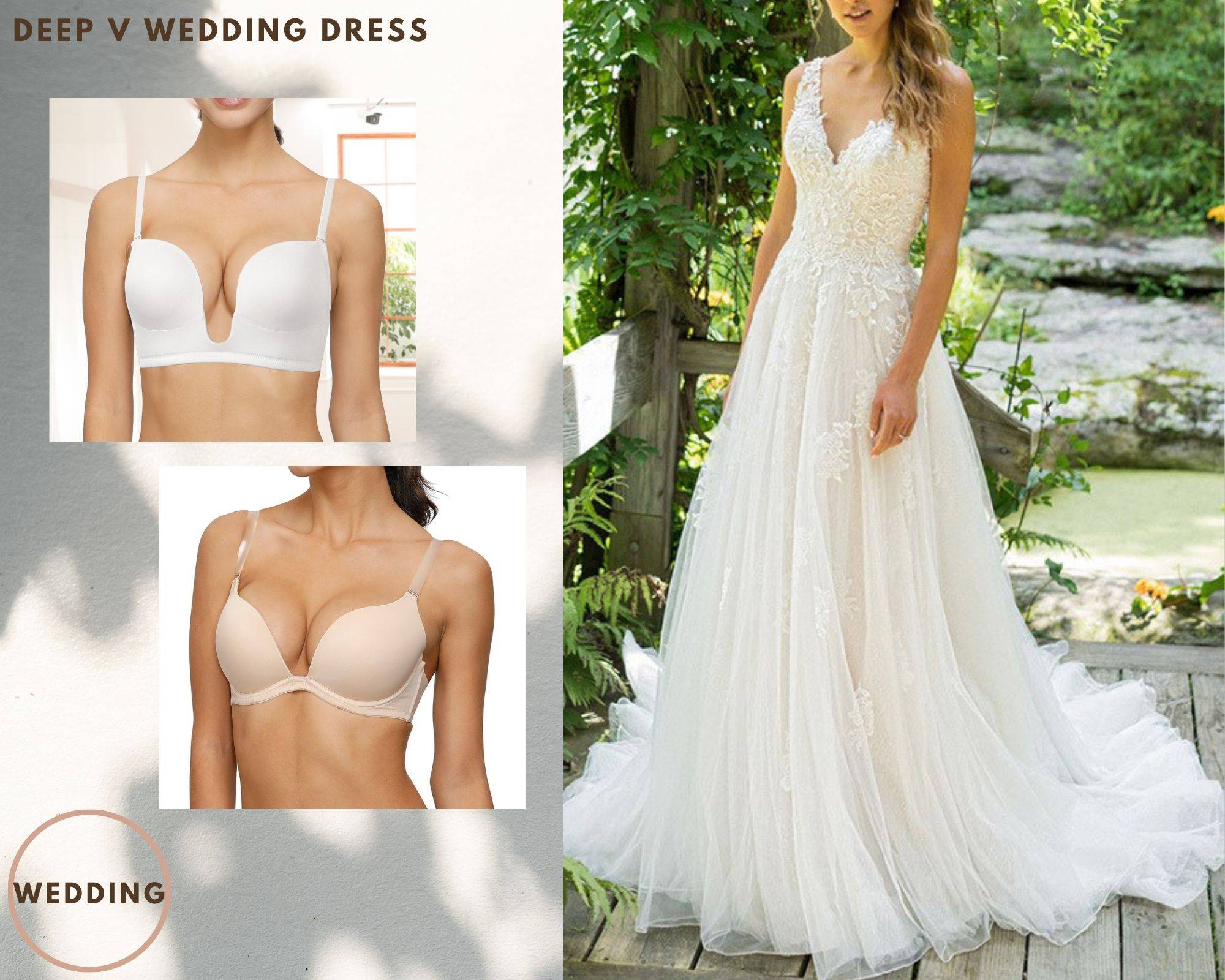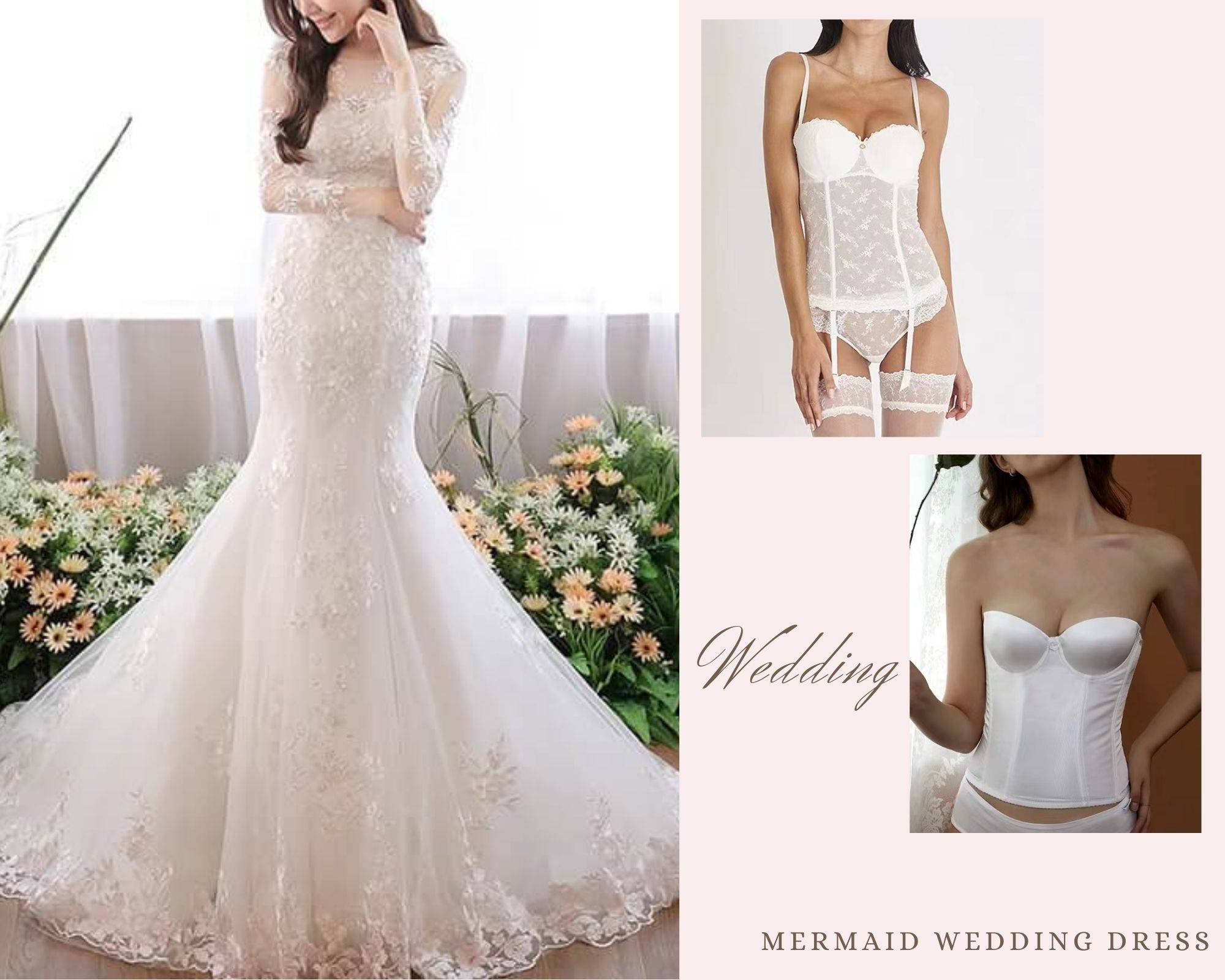 Mermaid Wedding Dress —— Seamless shaping Bra
The seamless shaping bra can make the figure more stylish, so as to show the beauty of the mermaid wedding dress.But if it is off-shoulder mermaid wedding dress please still choose strapless bras,shaping bra can make wedding dresses slip and fall.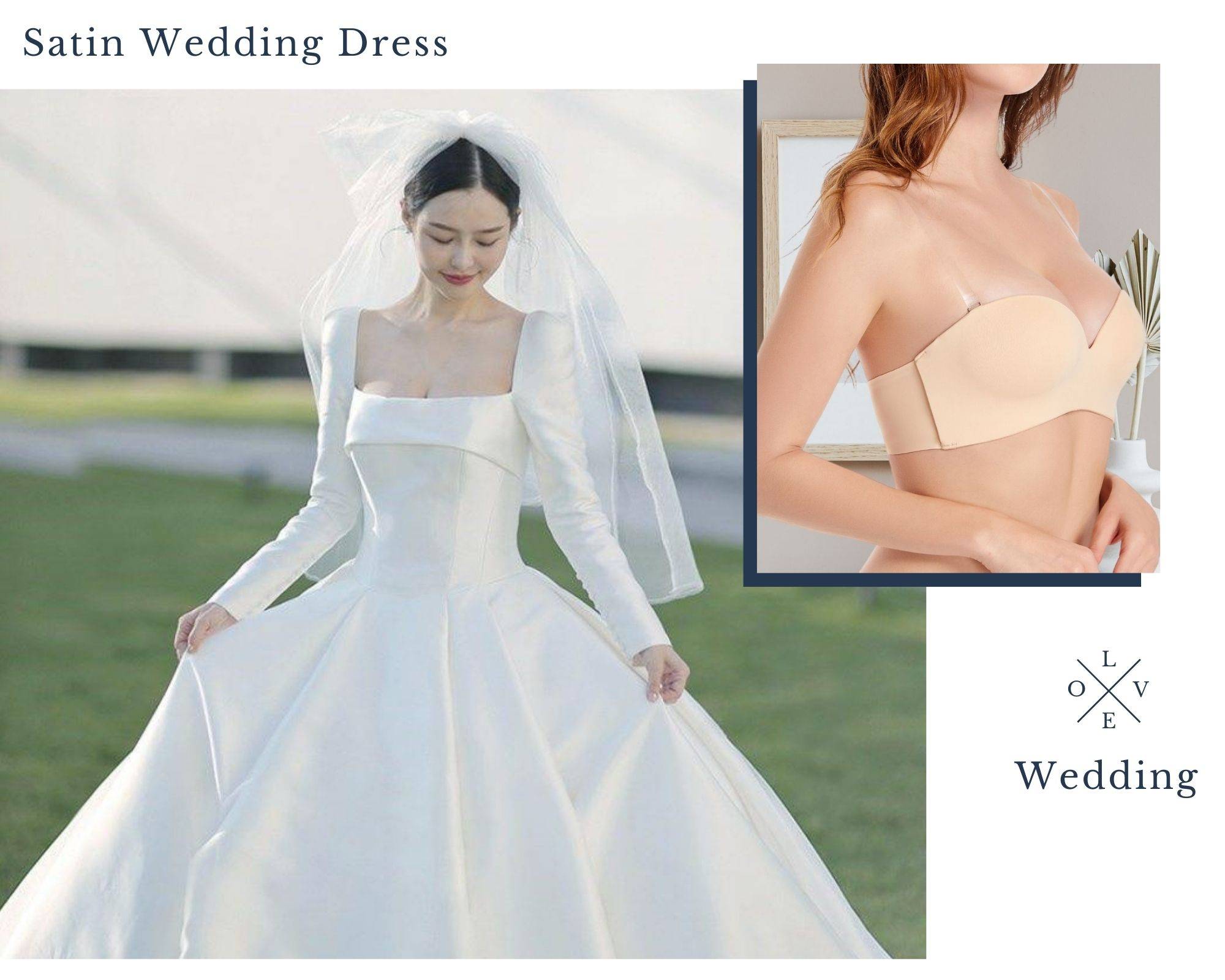 Satin Wedding Dress ——Seamless Bra
Satin wedding dresses are very close-fitting, and it is easy to reveal traces of bra, so it is best to choose wireless strapless bra which has a smooth and seamless style that's invisible under your outfit.
Color preferred white and nude color.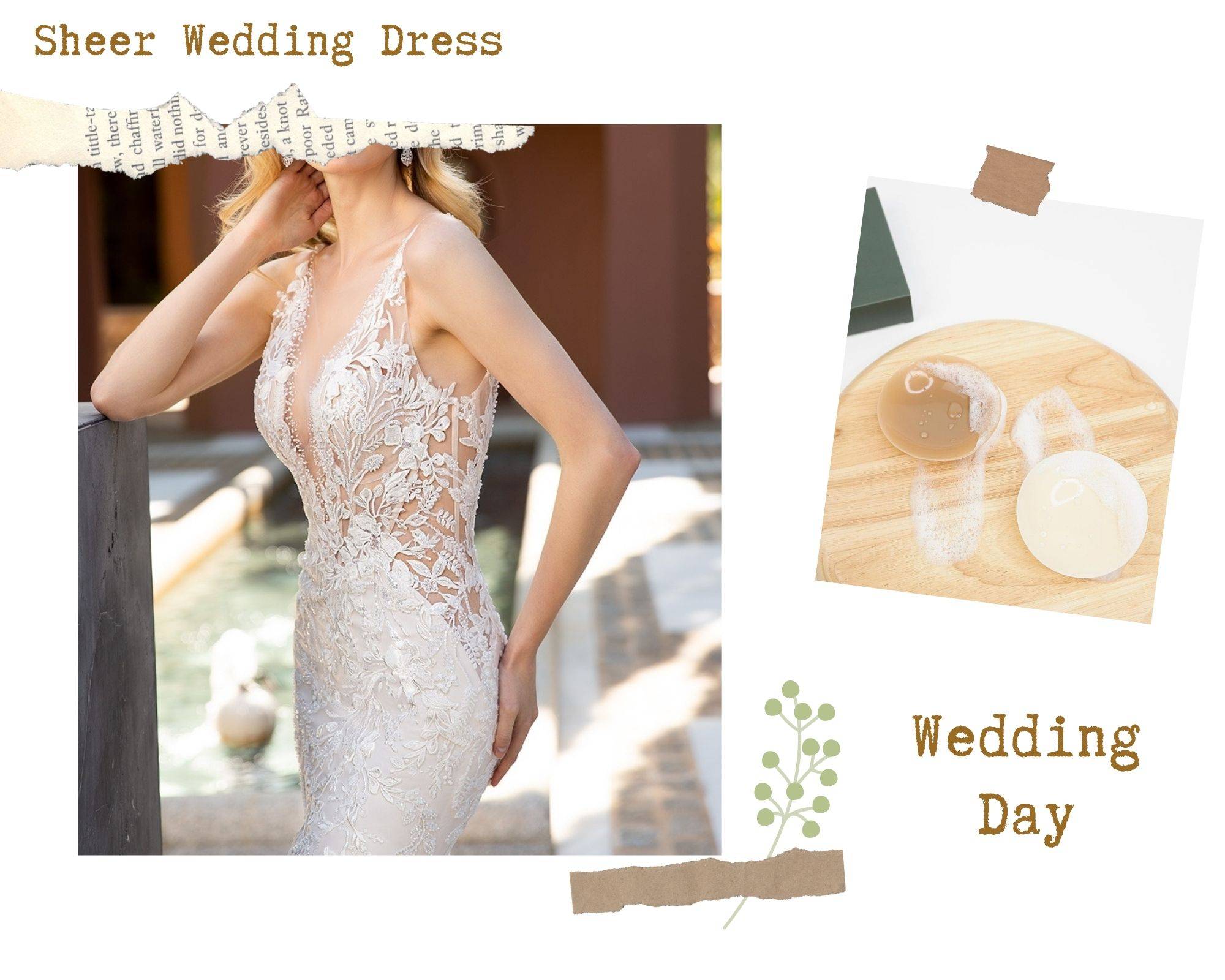 Sheer Wedding Dress —— Nipple Covers
The Spotlight of this kind of wedding dress is sheer, so each of bra will leave a edge mark,so recommend nipple covers.

Wish you all the best for your wedding preparations
Hope you have a wonderful day!
Written By Abby W.