At present, the front closure bra is deeply loved by the younger generation. It is fashionable and versatile, especially suitable for this season in summer.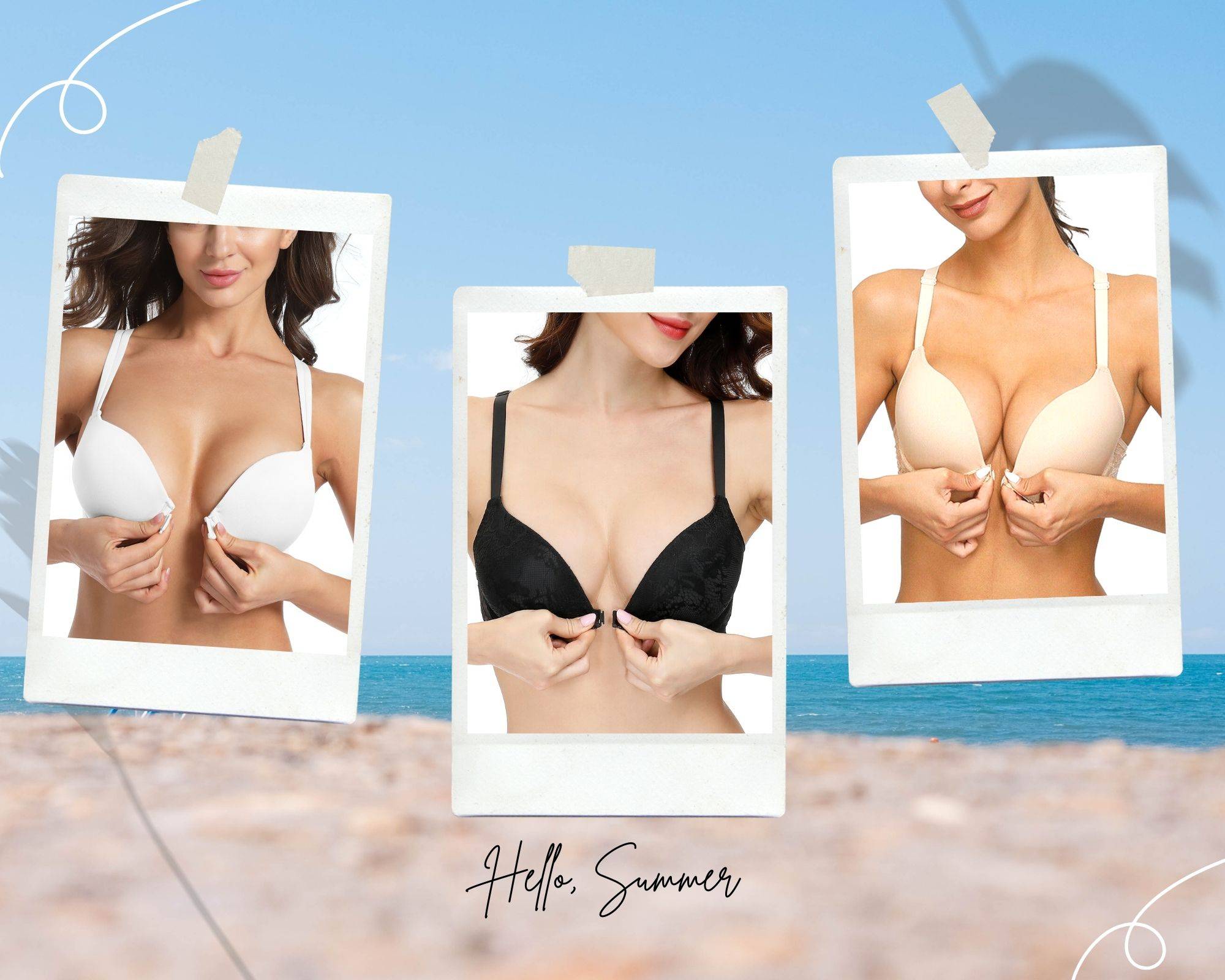 In this blog, let's take a look at the clothes matching of the front closure bra in summer and talk about its advantages and some notes.

One of the best things about a front-closure bra is how easy it is to put on and out off. For many girls, it takes a long time to fumble and button successfully on the back, but for the front closure bra, it will save you a lot of work and time,You don't have to do any of that with front closure bras. Whether you have limited mobility or only want to dressing easier , front bras wrap around your body and are kept secure with multiple front hook-and-eye closures. It really incredibly convenient!

Due to the design of the front closure bra wrapping the chest forward, it has a better Push up and supportive effect , it can show off cleavage and make your boobs shape more bigger and rounder, With more novel and fashionable styles, it also can be directly wear as a shirt.
The bottom size of the front closure bra is indeed very demanding, not as adjustable as the back buckle. This requires that need to measure the upper and lower bust circumferences as many times as possible when buying front closure bra, especially the lower bust , in order to make the size of the lower circumference more accurate.

Depending on the style, front-closure bras either have a hook-and-eye closure just like back closure bras, a single plastic or metal clasp that snaps into place, or a zipper closure. Make sure you buy a quality bra with a secure clasp to avoid any wardrobe malfunctions.

For the deep V clothing, you can match with a wide stretch racerback and deep V fronts closure bra, it can provide all-around support, push up your boobs,its lace wings can hide the back fat. Showing your beautiful back. This style is also great to wear with lower-cut, sleeveless tops as the T-back design makes for a no-show straps under clothing.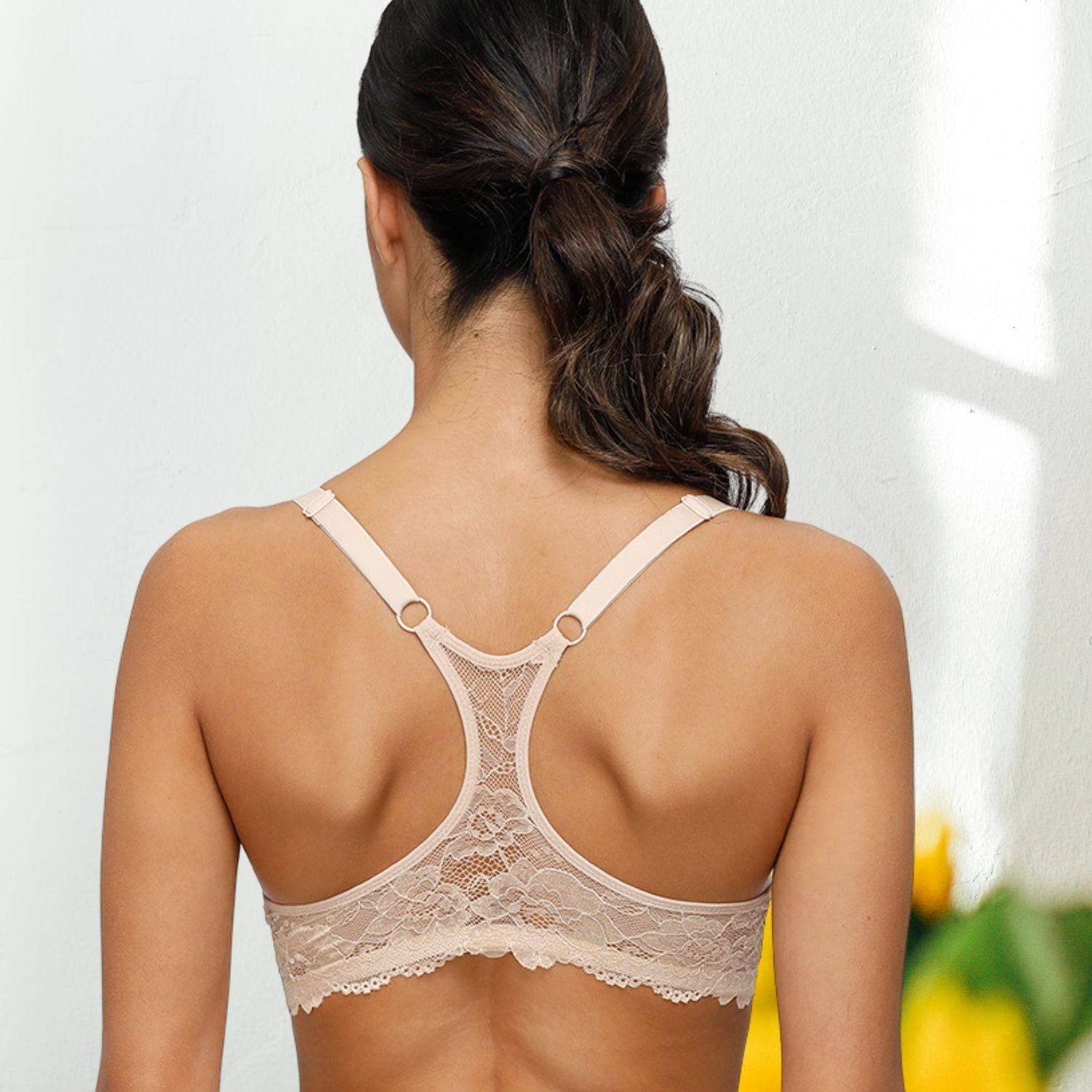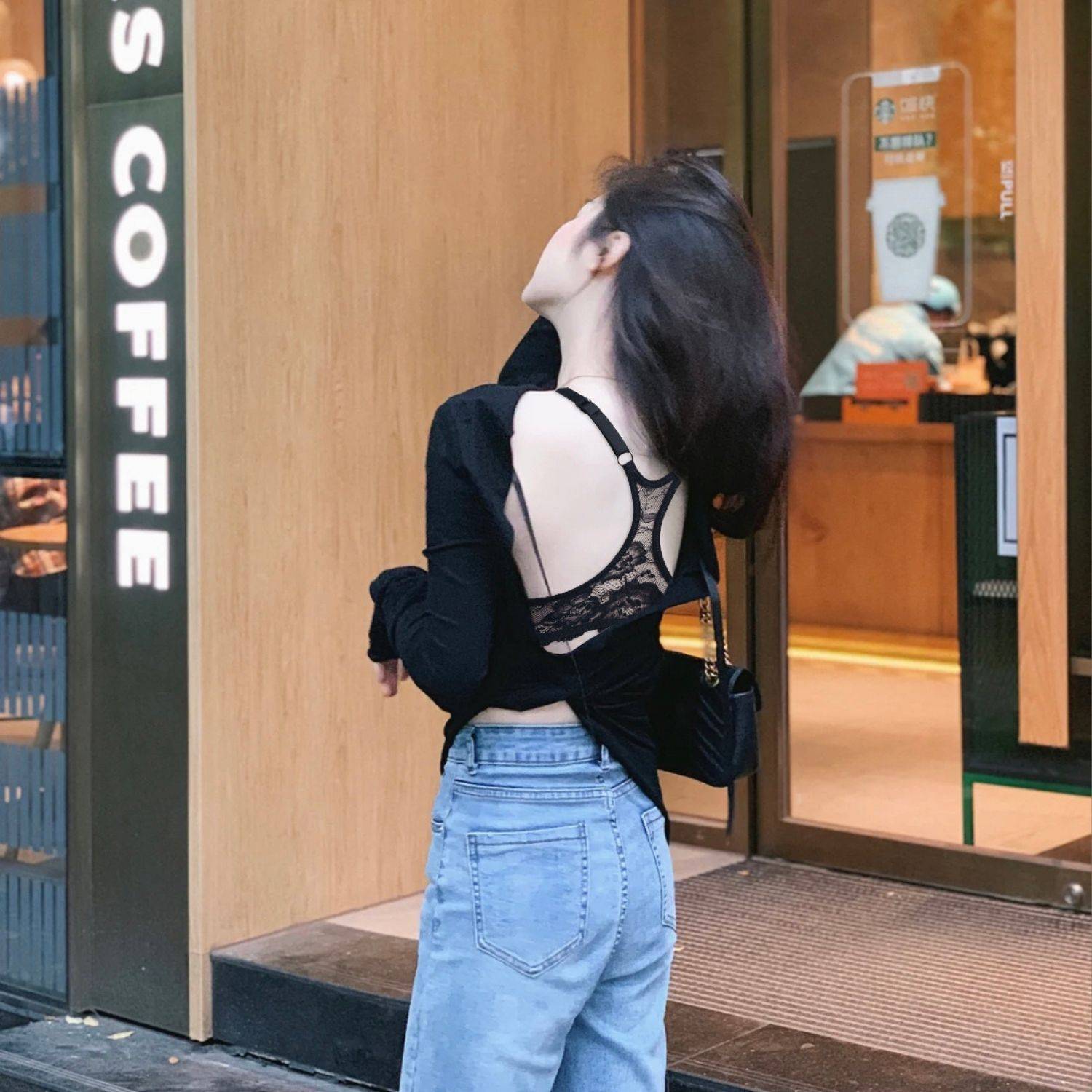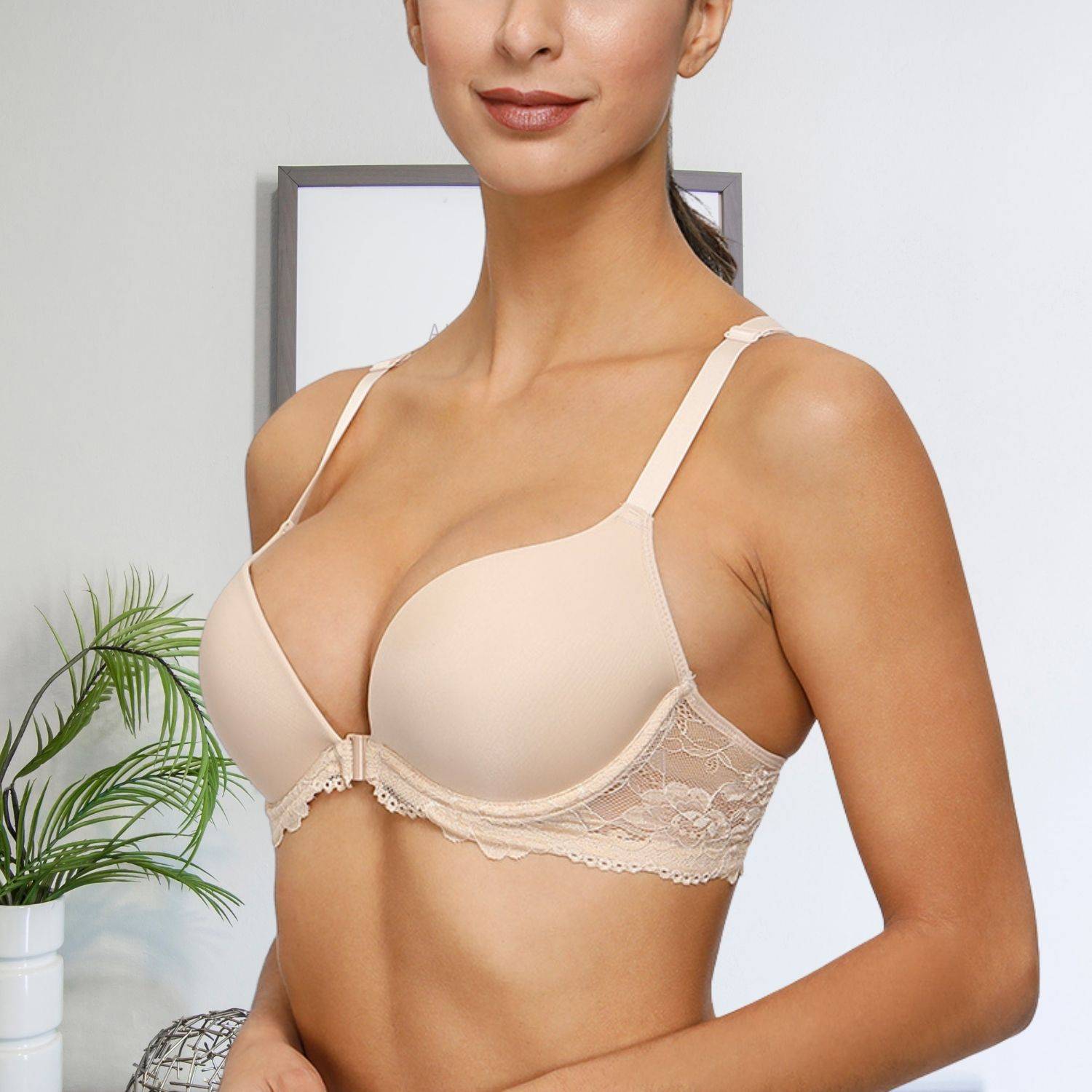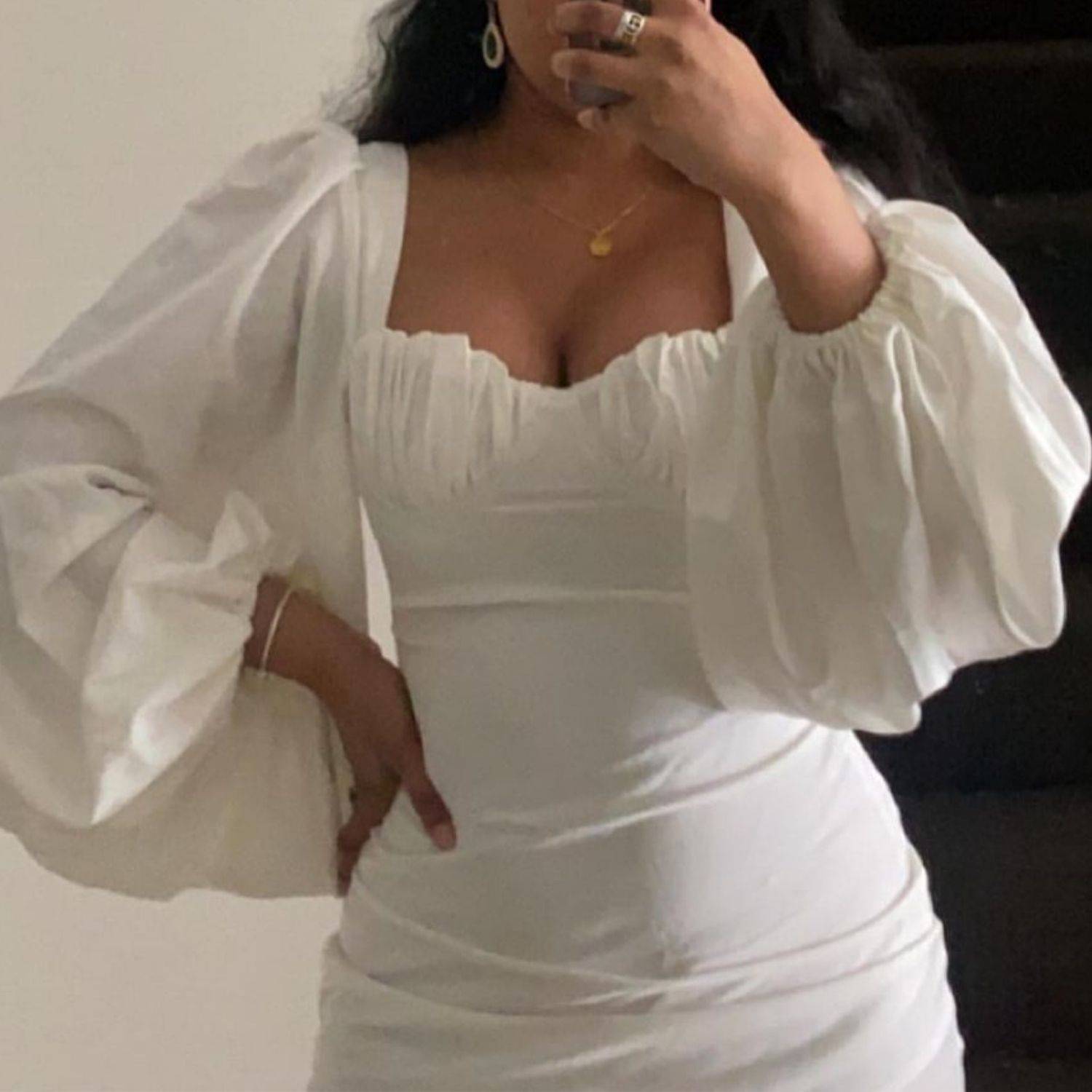 For the one shoulder top and shirt you can match the thin strap front closure bra, show the shoulder straps in the outside are also very beautiful, and add some sexy element.Looks good in the front and back, also its front is a very comfortable triangle cup, really feel like as not wearing it, feel free! Suitable for small breasts.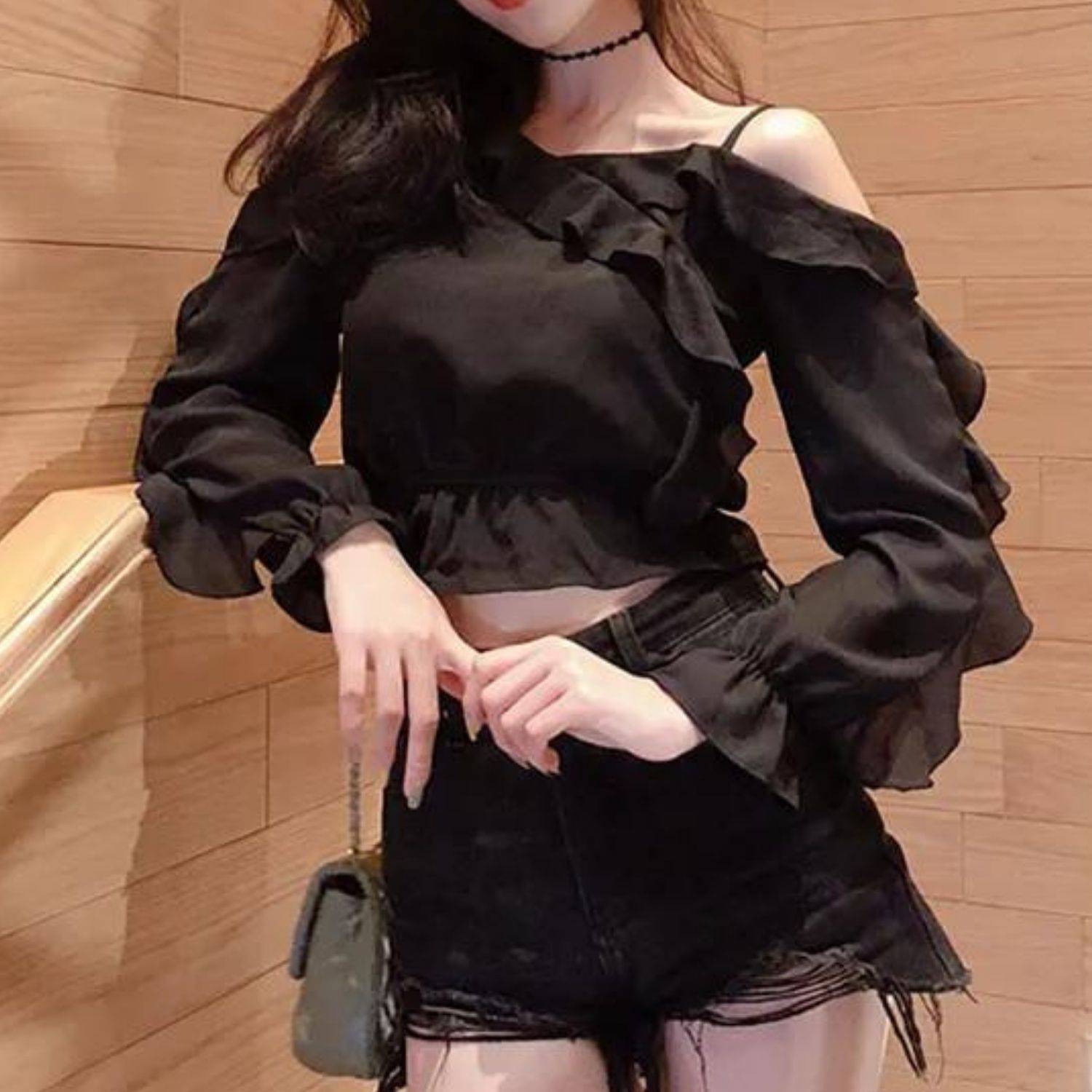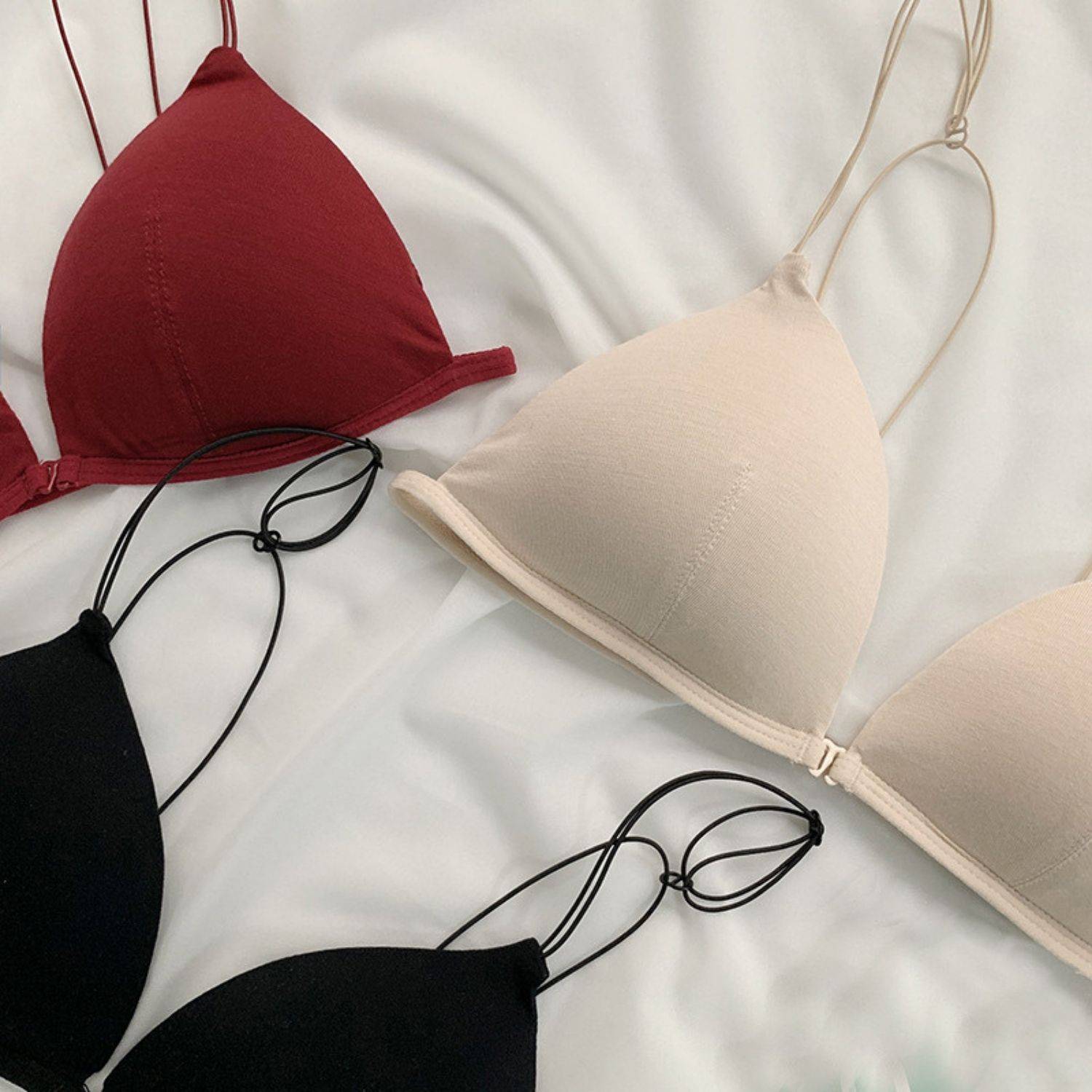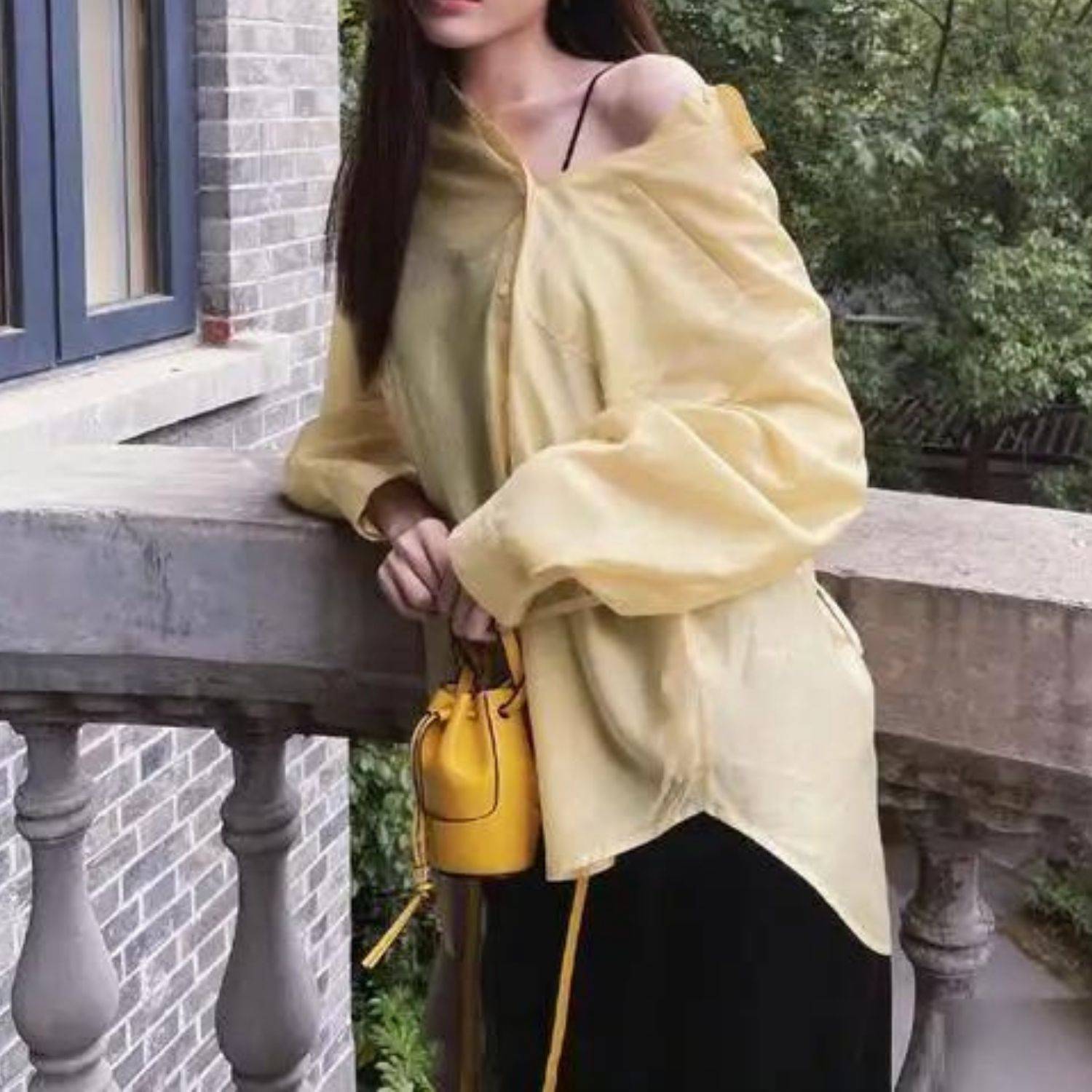 This bra can match with U-shaped backless back clothing and some tight tops or dress,due to
its big U opens directly to the waist and sides and the seamless design.the bra also have breathable cotton holes on the cup, full of breathability.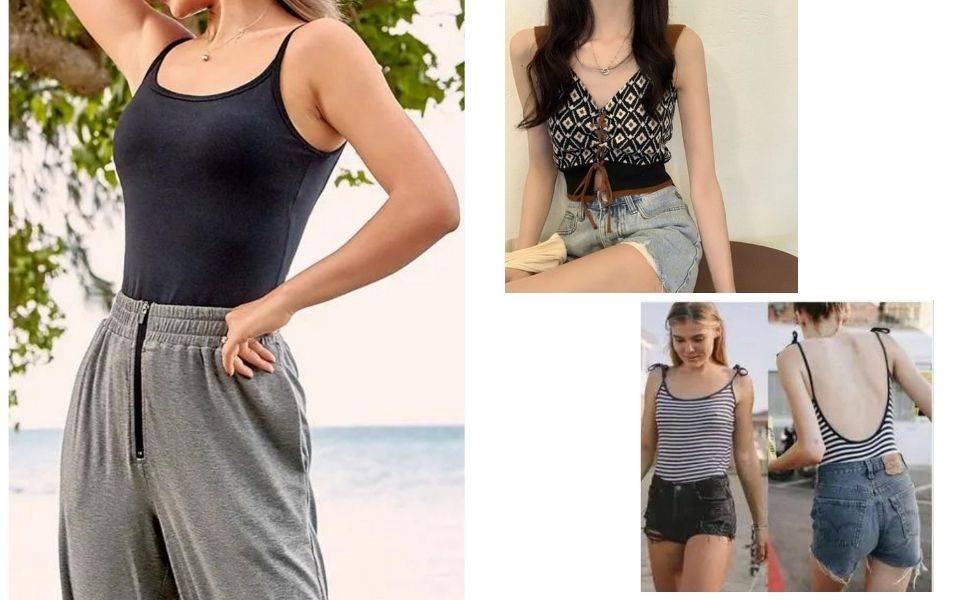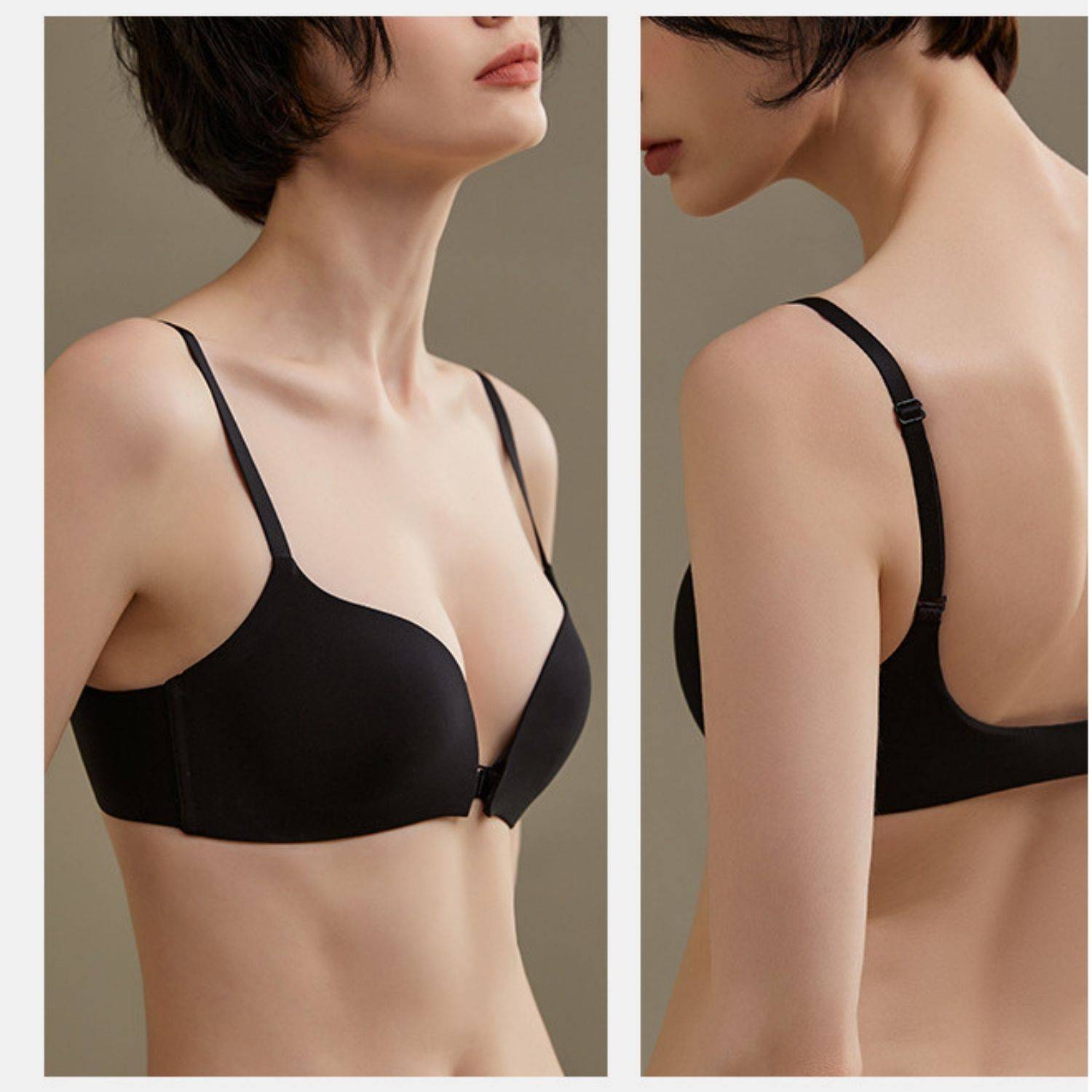 For those clothes with tight low neckline and slightly open back, you can match with this seamless push up front closure bra,The supportive and gather effect is very good and the back is a thin strap cross design, which is suitable for backless and off-shoulder wear.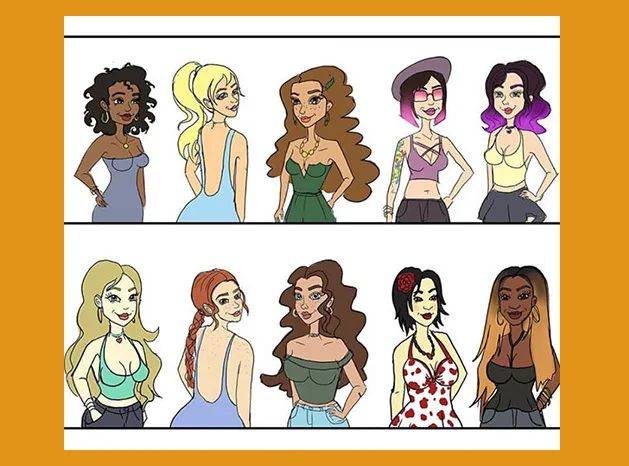 I hope this blog can help you.
Everyone can wear their own style this summer.
Enjoy Your Best Summer Time !!

Written By Abby W.