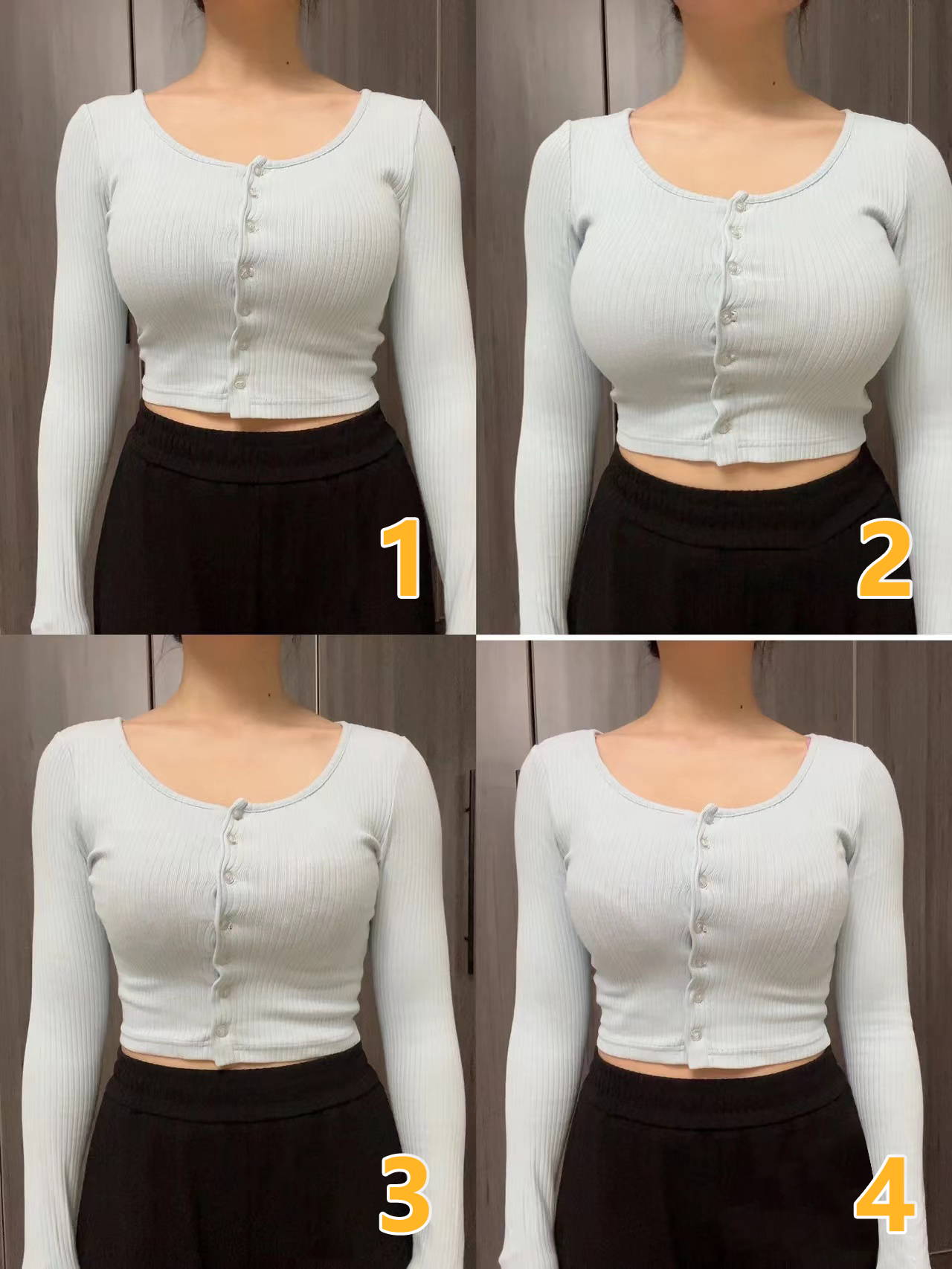 I wear size 32E in normal and Fuller bust people have more bra options than ever .
So here is the 4 type Push Up bras I bought on online ,share for all of you.First and second both from YANDW , third and last one from Wacoal.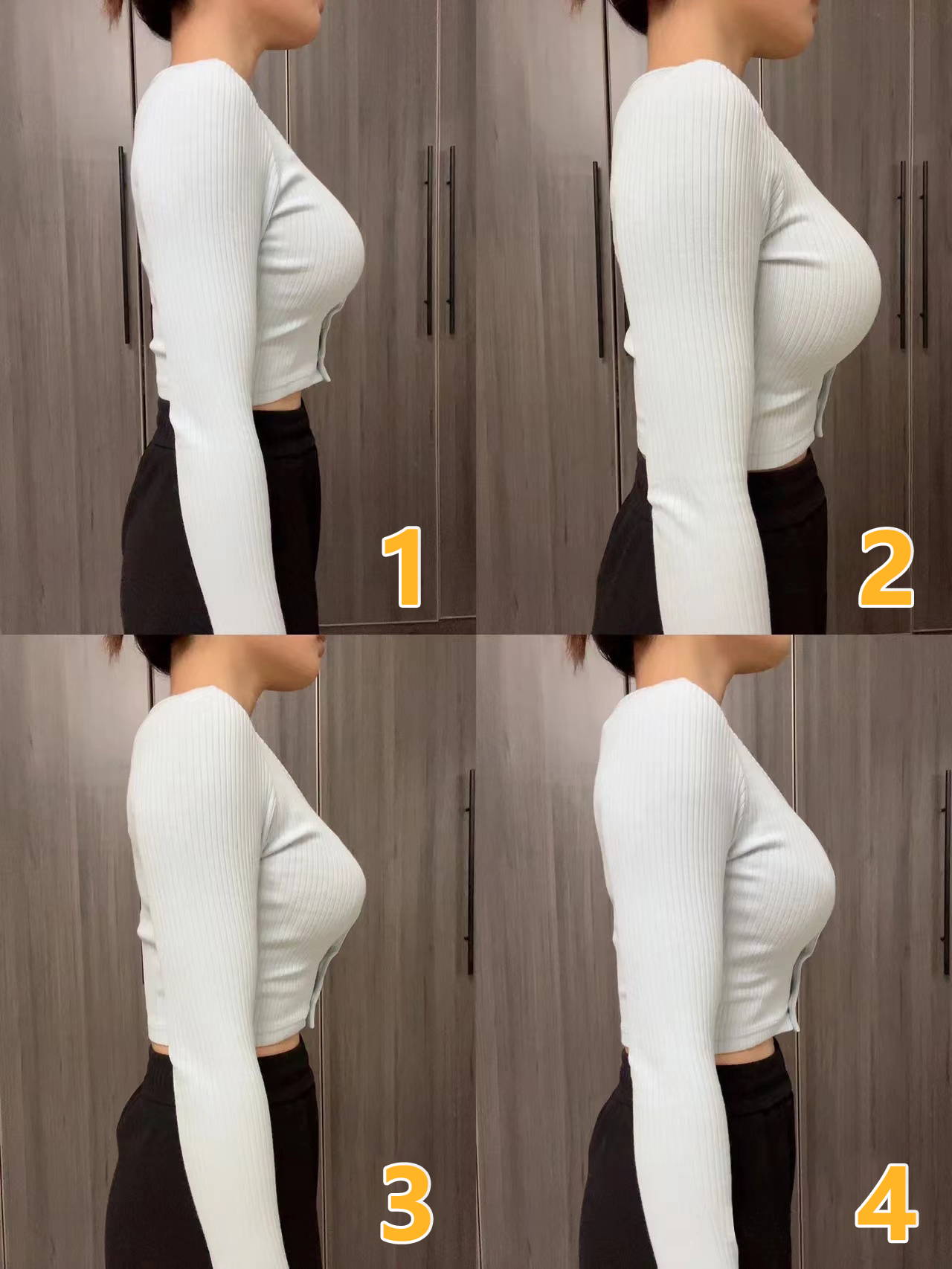 Deep V Backless Plunge Low Cut Push Up Bra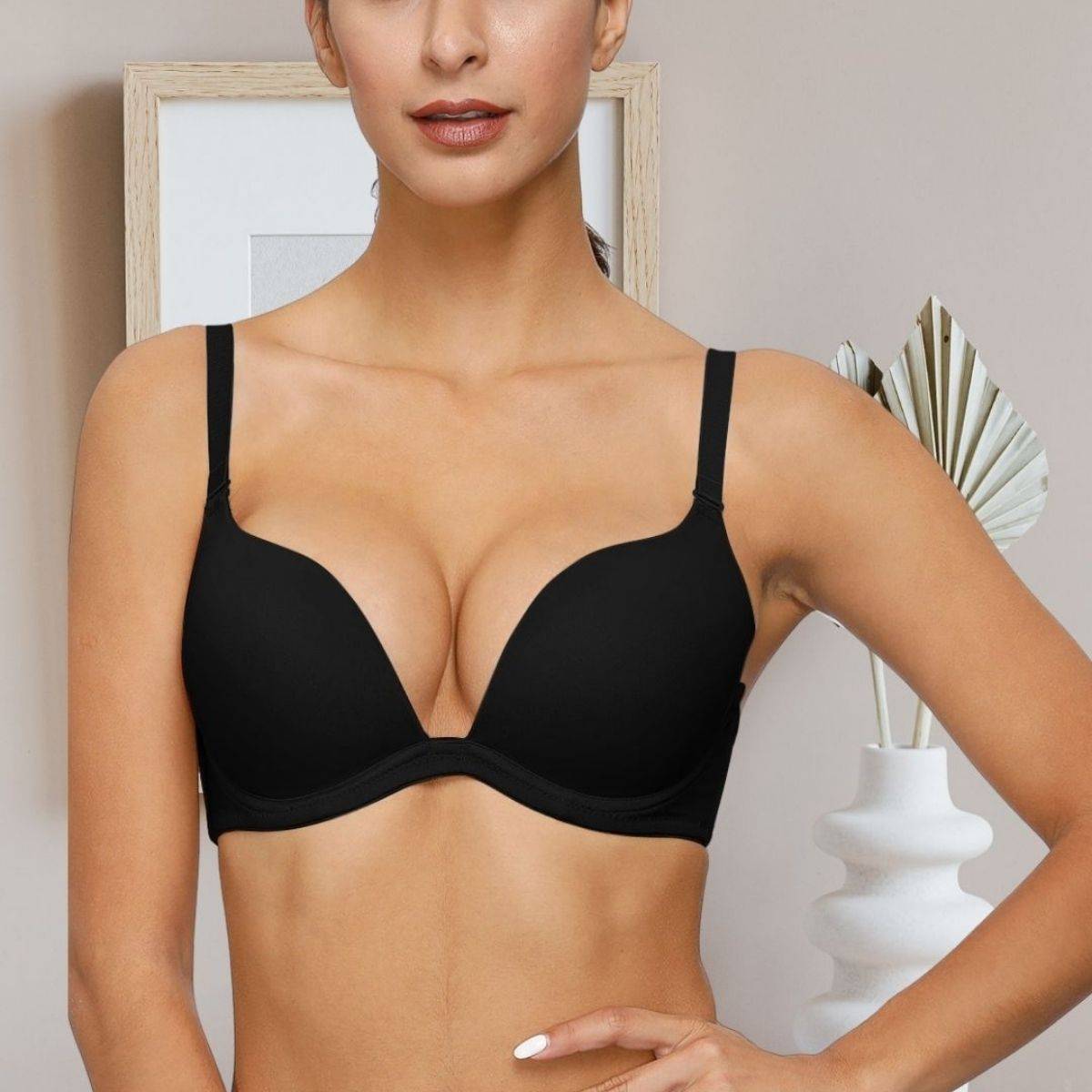 YANDW.MSRP $22.99.Made in sizes:30B-D,32A-D,34A-E,36B-E,38A-E,40A-C,42-44A-B
First one I like this bra's Deep V backless design that I can have more options in clothing . After wear it , It push up my boobs looks bigger and rounder than ordinary , but it is not particularly exaggerated. The inside of the bra is thin at the top and thick at the bottom, but it is not too thick. It's super comfortable.
Due to this bra didn't have size in 32E so I bought size 34E ,obviously it doesn't fit very well, a little bit bigger.
A tip—if you want buy this one, just in your normal size, you don't need to buy a size up.
Push Up Plunge Lace Underwire Lift-up T-Shirt Bra
Second one, I was worried when took the bra out of the package because the cups looked too big but all the padding makes it the perfect fit.The cups fit great and it's underwire push up there for some cleavage!! almost look like add 2 cups, you can looking at the compare picture and see that the overall effect. whether it is the front or the side, it push up my boobs clearly and is not inferior to Victoria's Secret's 52901. But It is not as comfortable to wear as the first one.
I read the reviews, some customer said that the lower bust is a little smaller and the cups are a little bit pressed, so I bought the size 34E and the size fit well.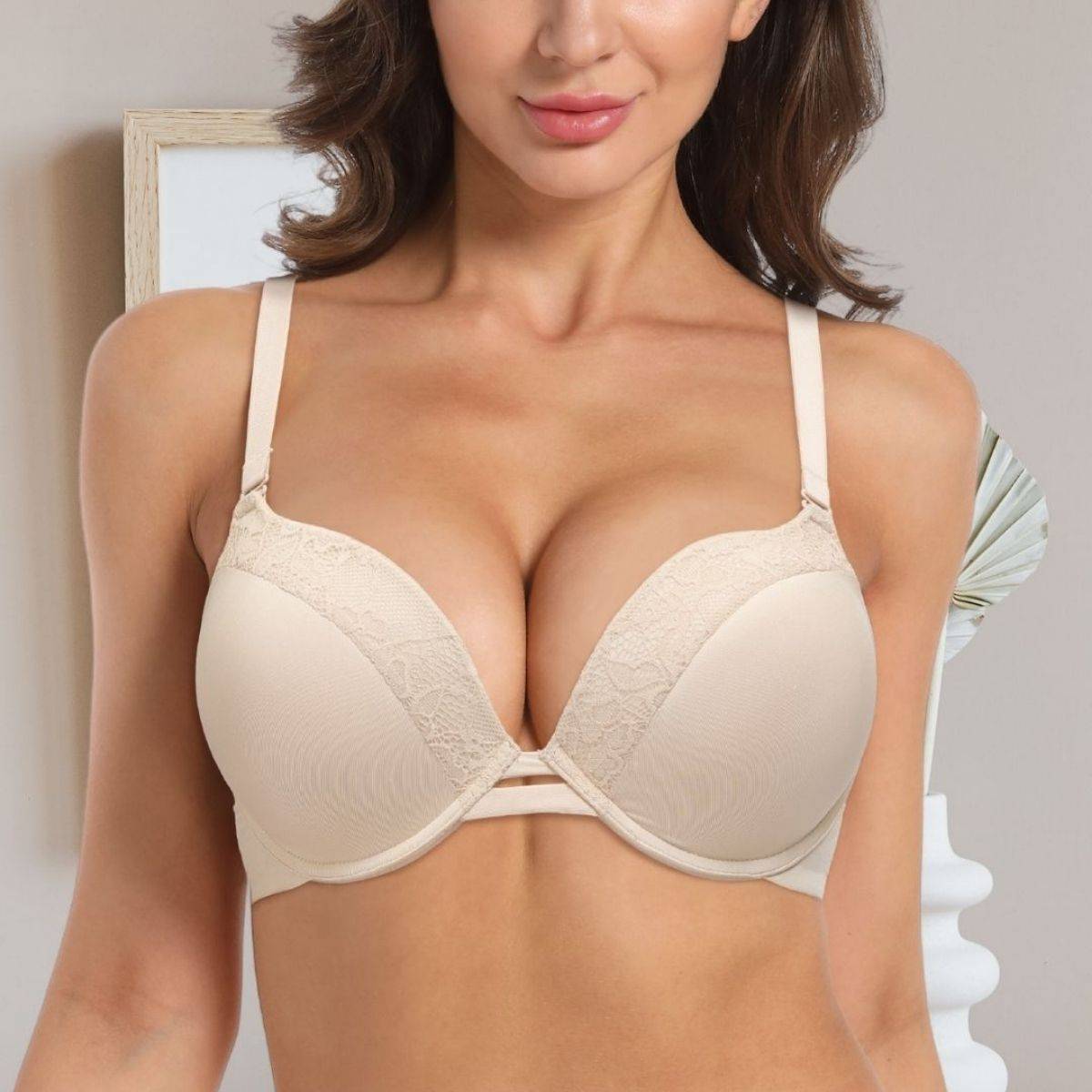 YANDW.MSRP $22.99.Made in sizes: 30B-D,32-38 A-E,40A-D,42A-C,44A-B
Push Up Plunge Thin Lace Sexy Bra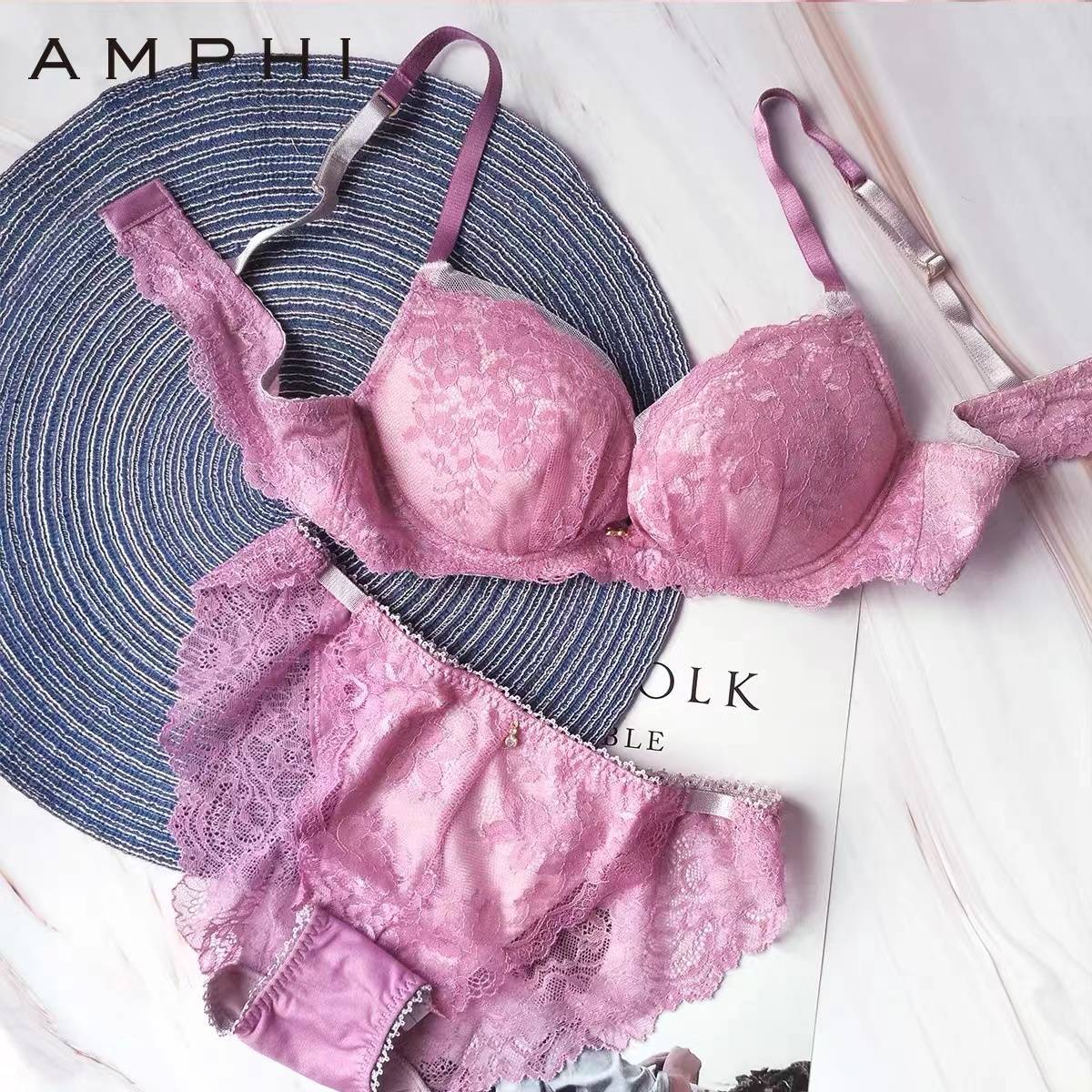 This Bra is comfy and no pulling, no tugging. But it is more like gather the side fat,compare the Push up effect,the previous 2 bra are better than this one,moreover,it make the breasts appear pointed rather than round and full.
There are two self-added cushions with the bras, but the cushions are not very effective.The size I choose is 32E.
Wacoal.Made in sizes: 32-34 B-G
Deep V Plunge Thin Lace Sexy Push Up Bra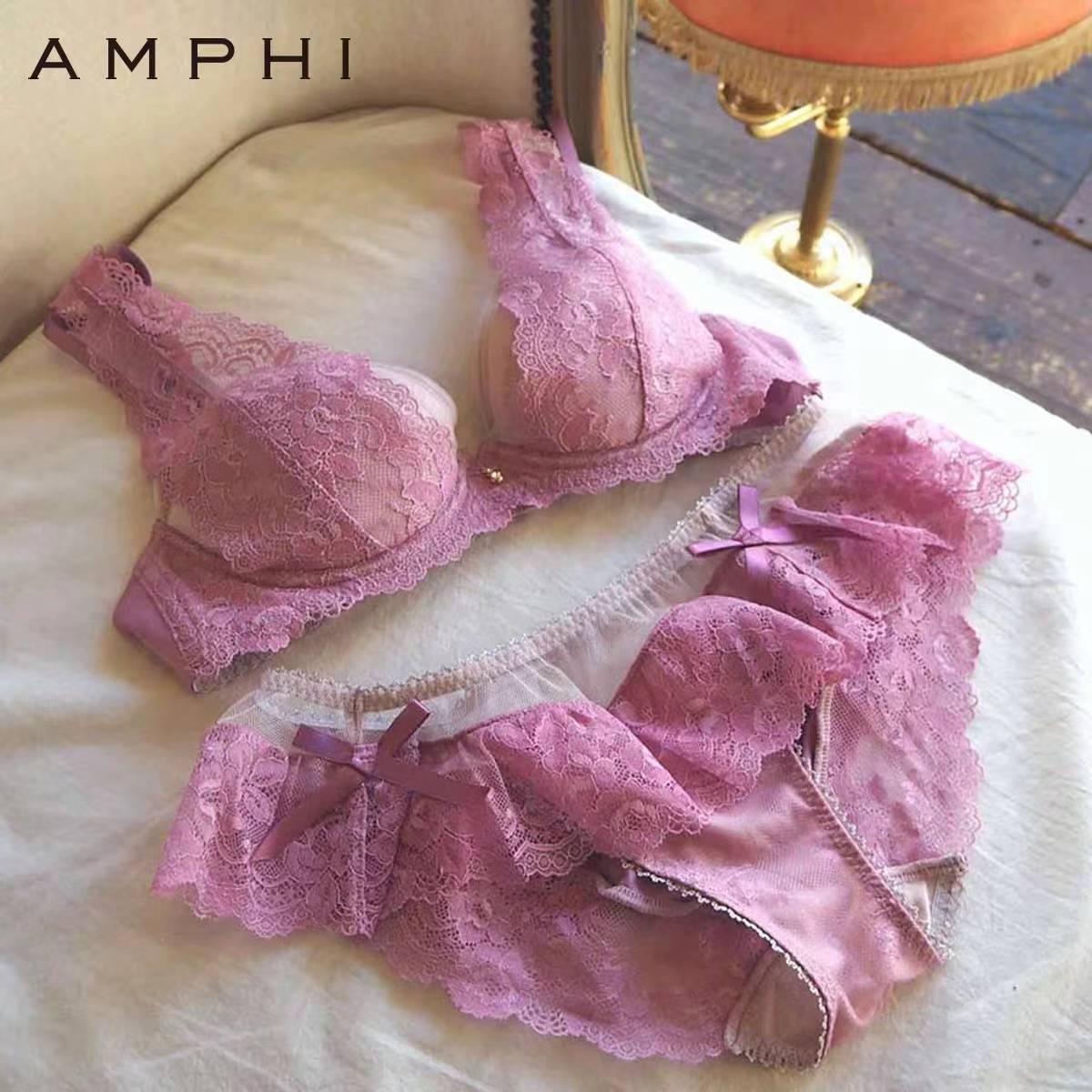 Wacoal.Made in sizes: 32-34 B-F

The last one can push up my boobs and lift it up ,But there is a awkward thing that when you wear a tight top, there will be a edge mark, because of the inside is connected and the bottom is thicker,so when wearing tight outfit will be a little embarrassing and not very beautiful.
The fourth and third are in the same AMPHI series, but one is on gathered side and the another is on support ,both are thin shoulder straps, and only 2 padded hook and eye closure. The last one bra is not in the true size ,will smaller than the normal I bought, so when i ordered 32E, it can't hold my boobs and a little squeeze out.
The Rank of Push Up:

2—1—4—3
The Rank of Comfort:
1—3—2—4
The Rank of Breathability:
3—1—4—2