Looking for a gorgeous bra that looks better in person and on the body than it does in photos? Wanna get away from the feeling of thickness and tightness of a traditional bra? Eager to find a bra that feels like braless?
YANDW Sexy Unlined See-Through Bra (This bra also have a set) can satisfy all your wishes, with sexy lace embroidery patterns design creating a romantic charm and sexy atmosphere for you without losing playfulness. An ultra-elegant look makes you look chic and stunning. This comfort bra with soft, breathable, and lightweight fabric, and wearing it is relaxed without strain on your breast.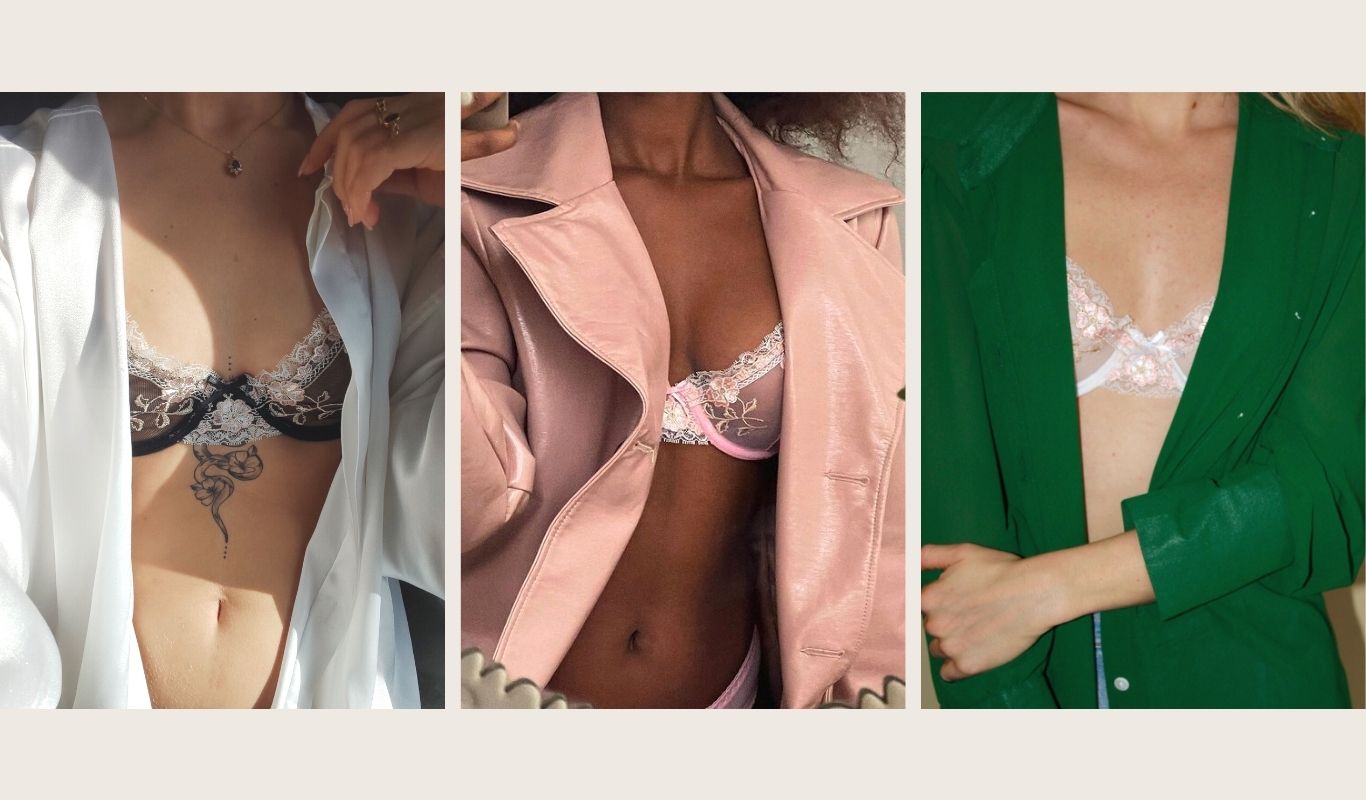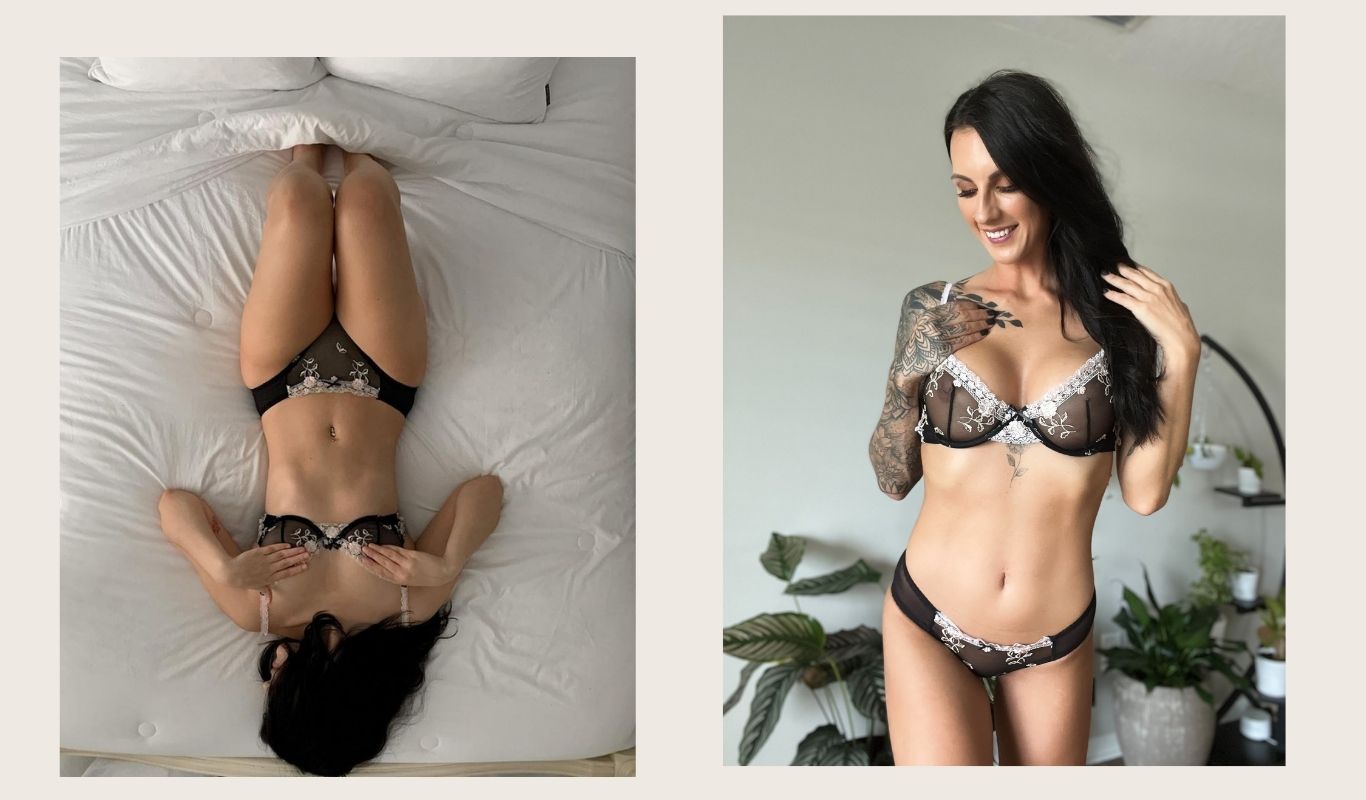 Suitable for Everyday, Wedding Night, Valentine's Day, Bridal Gifts, Special Nights, Honeymoon Gifts, and Anniversaries. It's incredible what the comfortable feel free bra can do for your confidence! Find your perfect fit with YANDW's see-through unlined bra.
What is new?
Lace pattern
This exquisite plunge style is decorated with pink and white floral lace, silky straps, and delicate details along the scalloped neckline. Embroidered patterns of lacy floral cover the mesh bra cups, center core, and shoulder straps, adding a soft and sexy look while avoiding the embarrassment of shoulder straps leaking out, and matching fashion clothes are not inferior.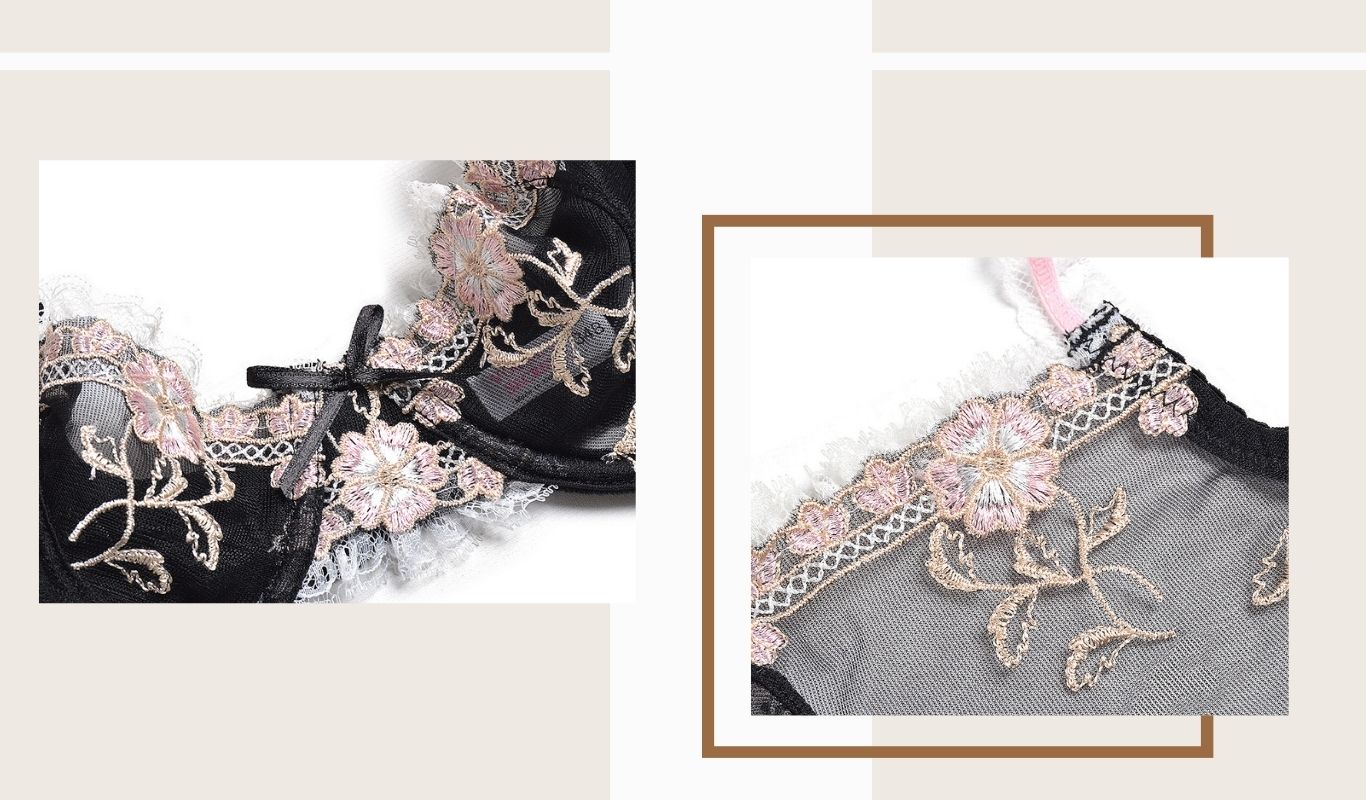 It's a bra that has a see-through, unpadded soft fabric design. Super breathable, incredibly lightweight, and comfortable. It's the most natural look your boobs can get from a bra. The allure of wearing an unlined bra is that they highlight your natural breast shape. So if you love the look of your boobs, this is the perfect style to make them shine. protect your boobs tip, and the underwire can support your girls, get rid of the heavy feeling of traditional bras, creations feel airy on your body.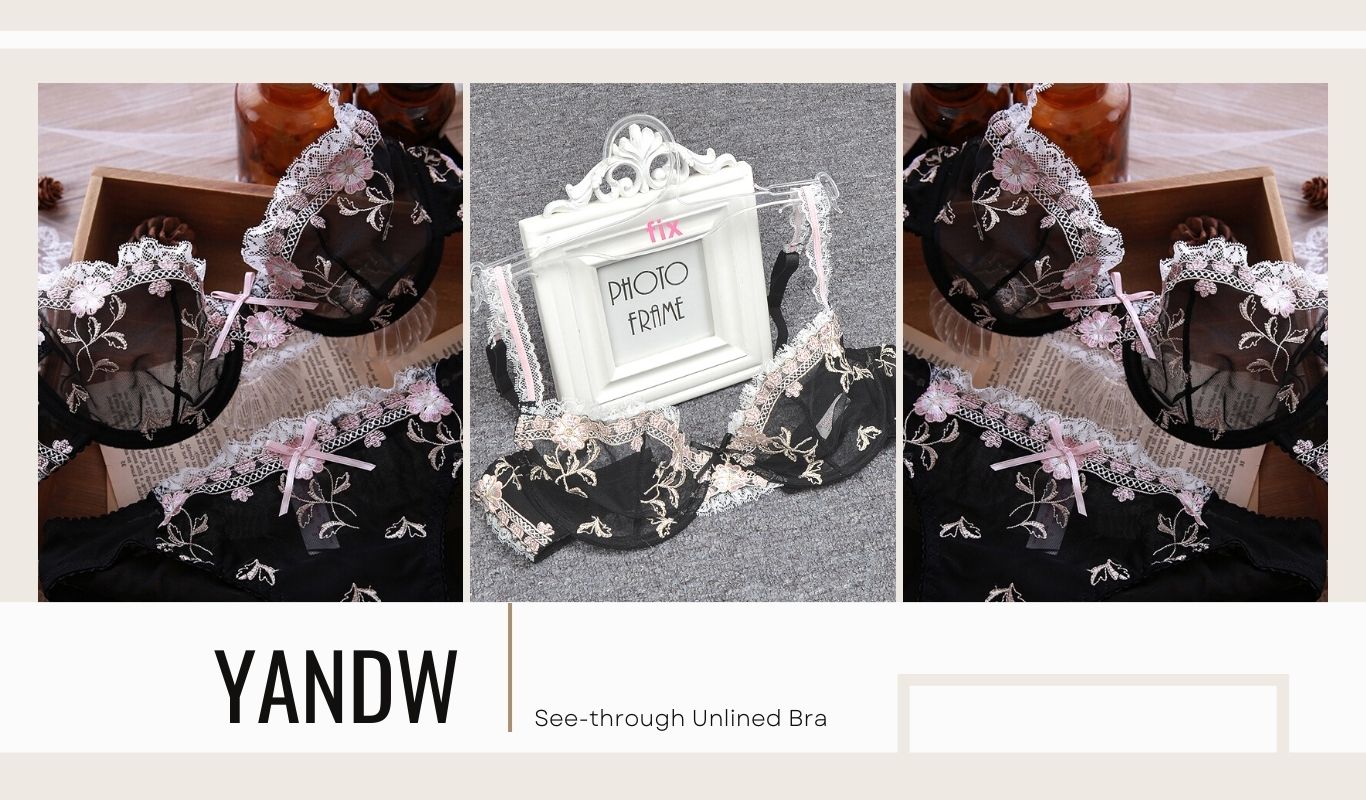 2 rows of back buckles + U-shaped back
Different from the common H-back in the market, Yandw has a U-shaped back panel, it covers a large area of the back, also reducing the pressure on the back we used 2 rows of back buckles, plus the wide side band, it not only has the effect of smoothing and balancing back fat but also can push up gather your boobs, making them more firm and upright, stable support and not easy to shift.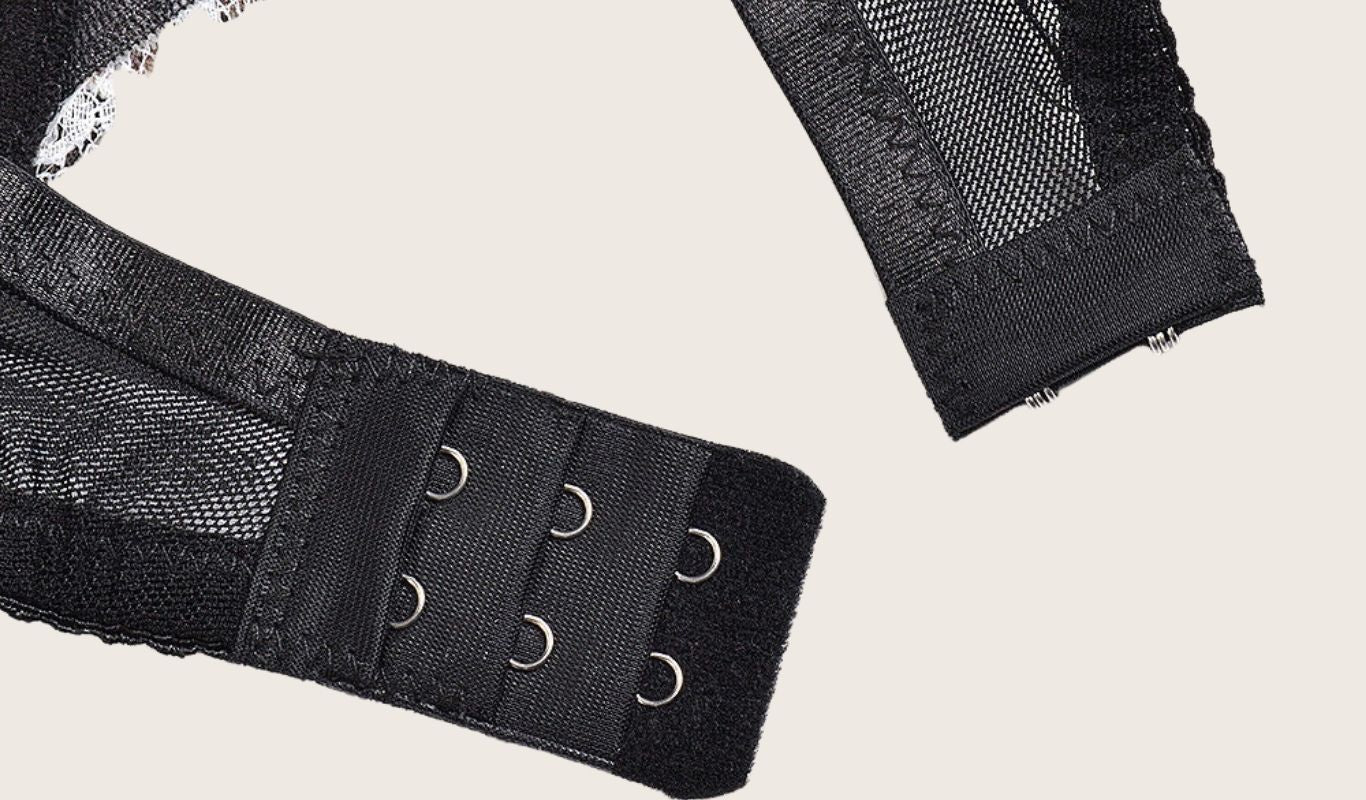 Wide side band + Underwire 
Wide Elastic Sideband design to increase stability so it is not easy to slip out moreover,can be adjusted for a comfortable fit, also insert the underwire offer supportive, hold up your boobs. combine these 2 ideas offer you gentle support and showing your natural curve, improve your confidence!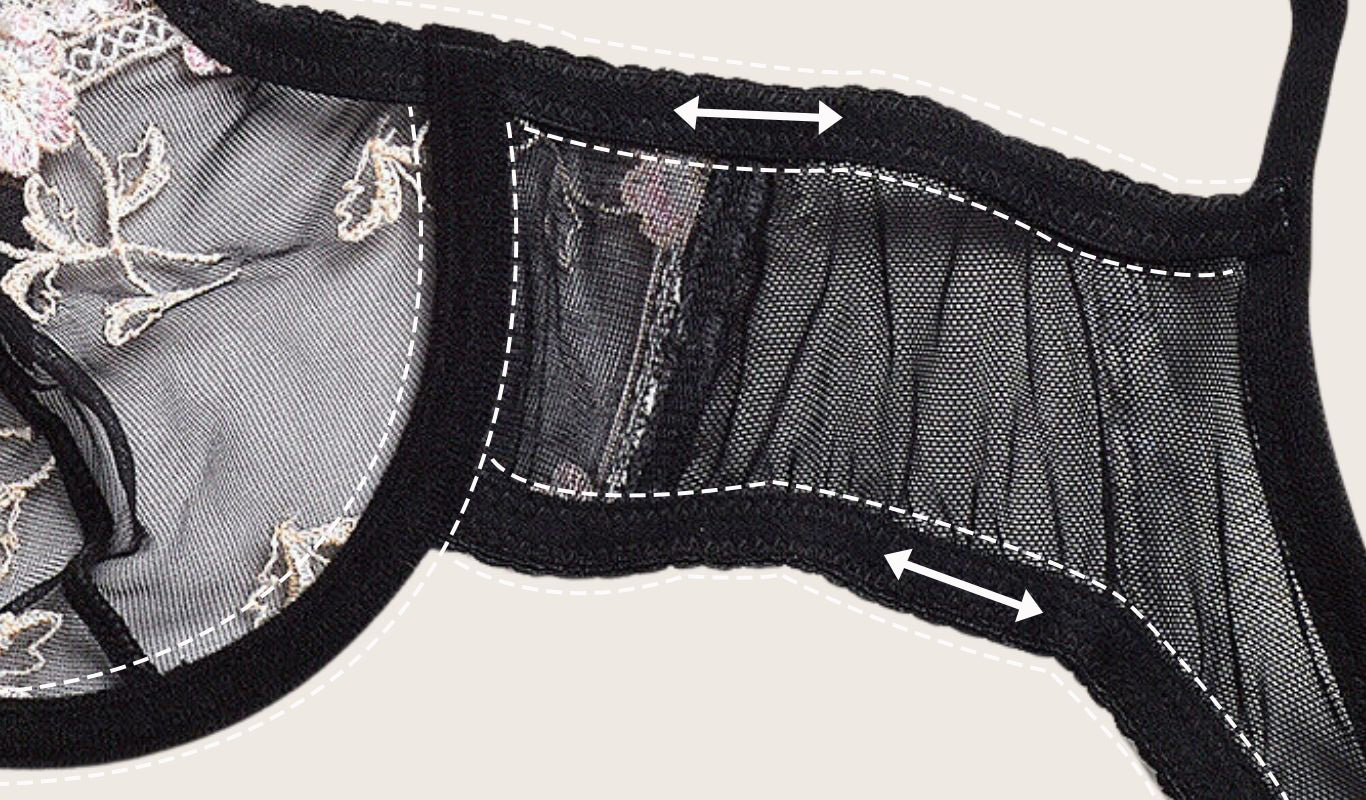 Adjustable straps
Compare to other see-through bras, Our bra design with adjustable straps offer you double secure, set on your shoulder prevent slipping off, which can alter the loose fit and make your bra stay in place and feel more secure!
Stylish appearance
Free to wear, style the way you want, and can be as innerwear or outerwear!