The need to feel loved and accepted has forced most people to believe societal stories about what to wear. Push-up bras designed to boost cleavage exemplify an unhealthy and damaging trend. They cause the body to look and feel unnatural and uncomfortable.
Generally, bras are not the most comfortable pieces of clothing. This has remained a common fact because bras have an underwire to provide support. But, the introduction of wireless bras is changing the narrative.
Various individuals have attested that they do not remember their bra is still on until they need to shower and get ready for bed. A wireless bra will make you feel confident and beautiful and experience the comfort of freedom.
What is a Wireless Bra?
Also known as soft cup bras, wireless bras do not have a supporting wire but a cut of fabric and stitching to provide support and create a shape. Wireless bras play the primary function of a bra, supporting and shaping your breasts to enhance your appearance. They do it without ruining your natural shape.
The underwire bras have sturdy metal, or plastic wire is sewn into the bra with extra fabric to make it feel comfortable. The underwire is designed to lift your breasts from the chest wall and give you a defined shape. However, they dig into your ribs and feel more constricting than wireless bras.
Woman's wireless bras are consistently comfortable for all, including those in sports and other rigorous physical activities.
Why Wireless Bras Are Popular?
▶ Re-Emergence of Braless Trend
One of the many post-pandemic attitudes towards dressing was women choosing to walk braless. Most women embraced backless dresses, blouses with loose ties at the front, craft tops, and dramatic cutouts.
Life is too short to keep trying unbecoming trends that make one uncomfortable. Many campaigns, including "Free the Nipple," have facilitated the rise of the braless trend. Going braless is a privilege for most women because society has sexualized a woman's body, even forcing some to wear bras at home.
Women going braless is a big deal, with some prominent people and actresses becoming topics of discussion. A French star from Emily in Paris, Philippine Leroy-Beaulieu, attended the Paris Fashion Week wearing a sheer midi dress with no bra.
Malaika Arora, a Bollywood star, walked her dog in a simple tracksuit but did not have a bra underneath. Other celebrities have gone braless, including Kendall Jenner, Miley Cyrus, and Jennifer Lopez. These developments and ongoing campaigns have helped women to embrace body positivity and confidence.
The braless trend has created a need for options for women who cannot walk braless but still want to experience freedom. Instead of going braless, women are encouraged to try wireless bras. They are extremely comfortable and give them the freedom they require throughout the day. Walking braless or wearing a wireless bra if you need support, your bust is okay.
▶

 
The Era of Wireless Bras
Over the past two years, most of us abandoned travel, the office, parties, family gatherings, or other social events and the underwire bra. During the pandemic, women did not have to wear their uncomfortable underwire bras. This created a need for wireless, comfortable, supportive bras. The fashion industry has seen the revolution of bras as women prefer to wear comfortable bras or walk braless.
Women have always hoped they could find a comfortable wireless bra that supports, shapes, and covers their breasts. The growing home leisure trend is facilitating the uptake of wireless bras. 
Wireless bras are replacing the underwire because they do not have any offensive materials. Women can wear them underneath casual blouses and t-shirts. Wireless bra sales up 40 percent as women work from home amid coronavirus in 2019. Upon returning to work in 2021, women realized they were unwilling to give up comfort.
The leading trend is stepping away from underwire bras into the hybrid territory of performance and function. Many online sellers saw more women purchasing wireless bras and insisting on high-tech fabrics for extra comfort. The high-tech materials are engineered to give you a simple look and feel despite your cup size or what you wear.
Wireless bras may help with draining toxins from the body
Less restriction allows for less pain and discomfort
No wire bra gives a natural look. It will provide you with gentle support without putting pressure on your breasts.
Greater energy flow.
It is easy to wear under casual blouses and t-shirts and makes you feel easy on your skin.

Do Wireless Bras Give Support?
Yes, wireless bras support your breasts without using an underwire. The wireless bra gives less support than the underwire one, but that happens if you do not select the right fit. The size and the type of fabric contribute to the amount of support a wireless bra will offer.
Find the best wireless bra with a firm fabric if you need more support. These bras apply the principle of compression, holding your breasts close to your chest. With this knowledge, you can select the most appealing and fancy wireless bra to experience the comfort of freedom.
6 Best Choices for Wireless Bra
Are you getting more information about the wireless bra than before? You might want to try it on now. Here is the 6 best wireless bras choice we selected and concluded. Share them with all of you, and I hope you will choose the best bra for yourself.
This bra uses peekaboo mesh to add a sexy touch, and a bonded underbust lifts without an underwire. Adjustable straps and back let you modify your fit, also and design the wear way you want. Its classic solid design lays flat against the skin for a seamless look under clothes. Even with no wire, it is supportive, can push up your boobs, and also work for big breasts lady. You can truly feel free and comfortable.
Price: $69 USD |Material:62% Nylon, 38% Spandex | Sizes: XS-3X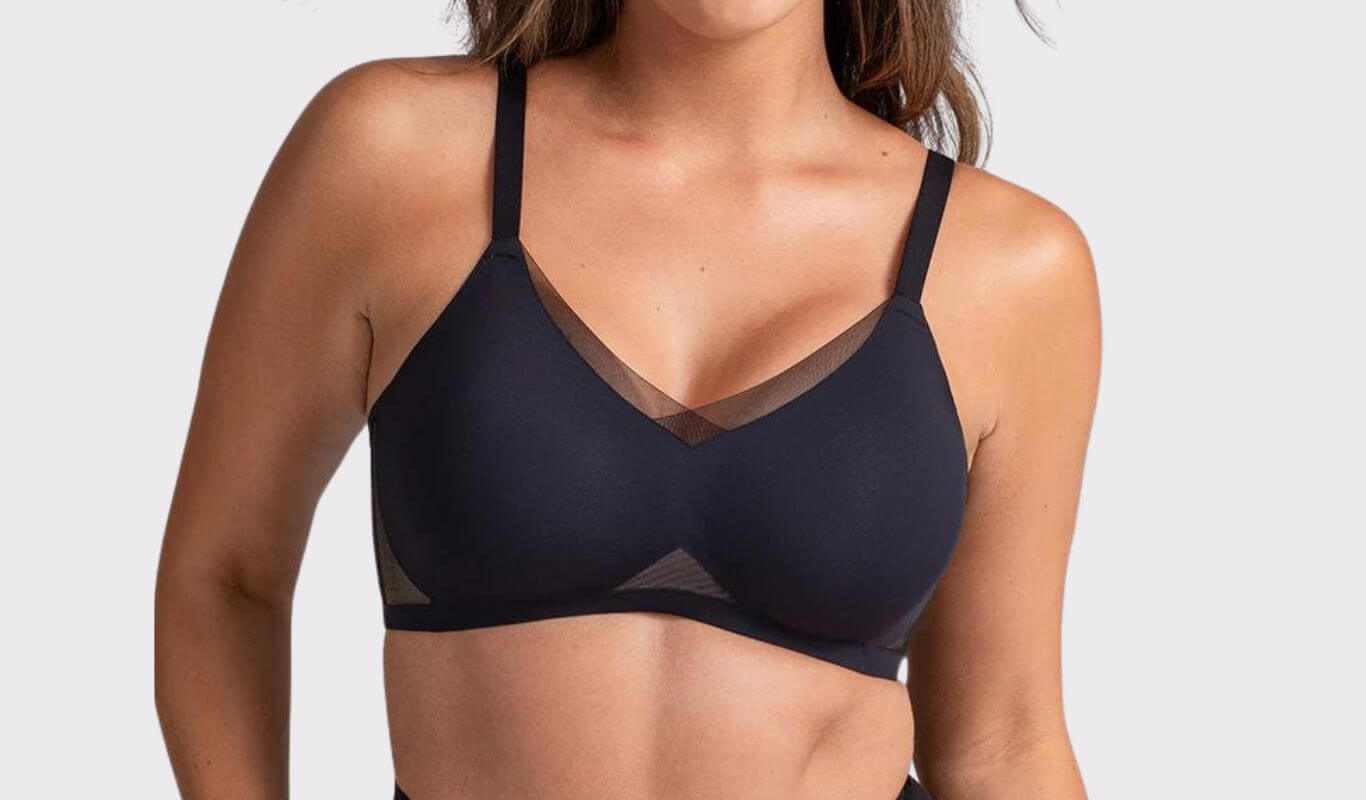 If you are looking for wireless bras with support, look no further than Yandw's bestselling. Yandw has a wide collection of wireless bras with different designs for different purposes.
This wireless bra can be worn with tight strapless skirts and tops. It features a unique anti-slip design that prevents it from slipping when you are out dancing. You will have a comfortable and secure experience wearing them. Their wireless padded design softly pushes your breasts up to create a beautiful and sexy cleavage.
Price: $24.99 USD |Material: 85% Polyester 15% Spandex | Sizes: 32A-42B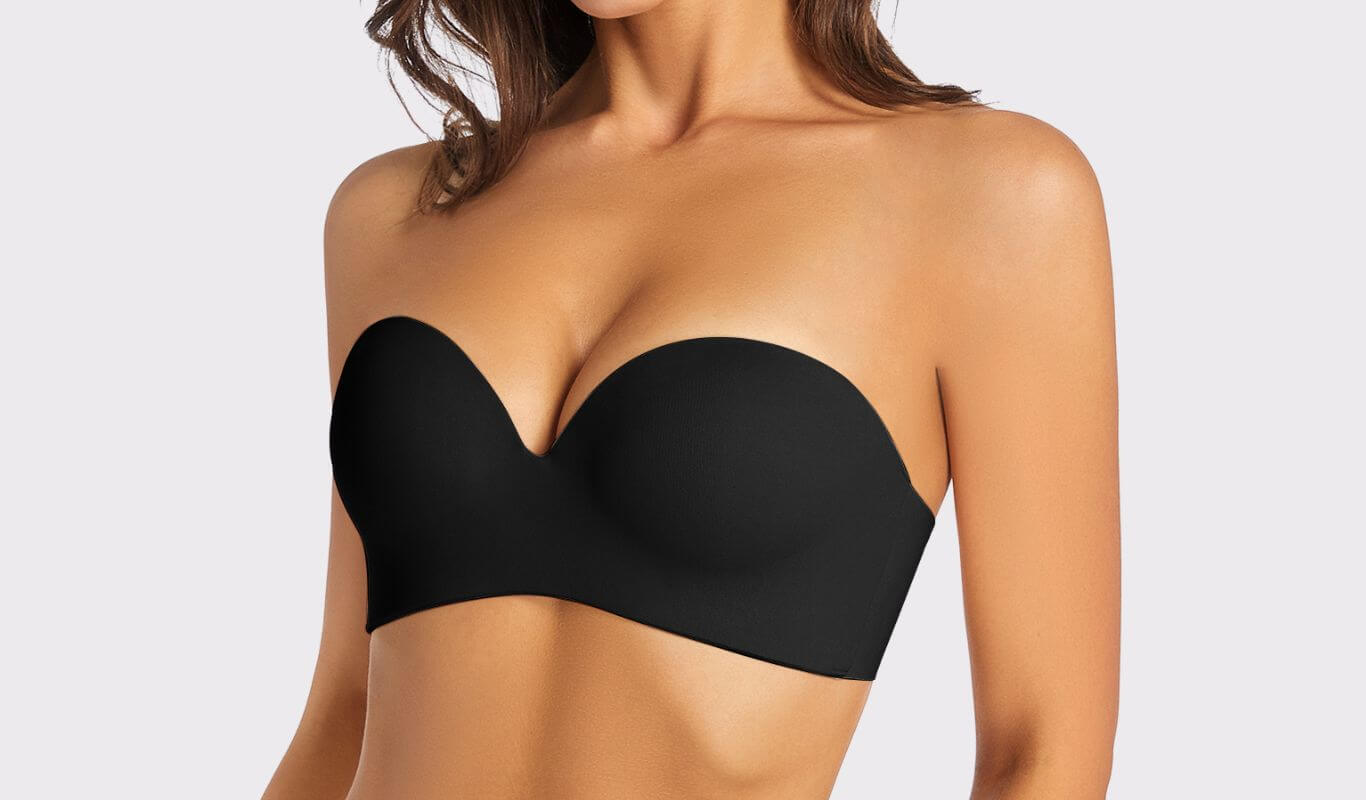 Knix wireless bra offers comfort. A plunging neckline and molded foam cups for shape and support. The extra side coverage provides support to avoid overspill and sideboob. The bra gives you the right low-cut lift and separation to look more appealing. The Wingwoman contour bra is available in sizes 1 to 8+ to meet most women's needs.
Price: $62 USD |Material: body-nylon 72%, spandex 28% cup lining-polyester 100%| Cup Sizes: 28A-42H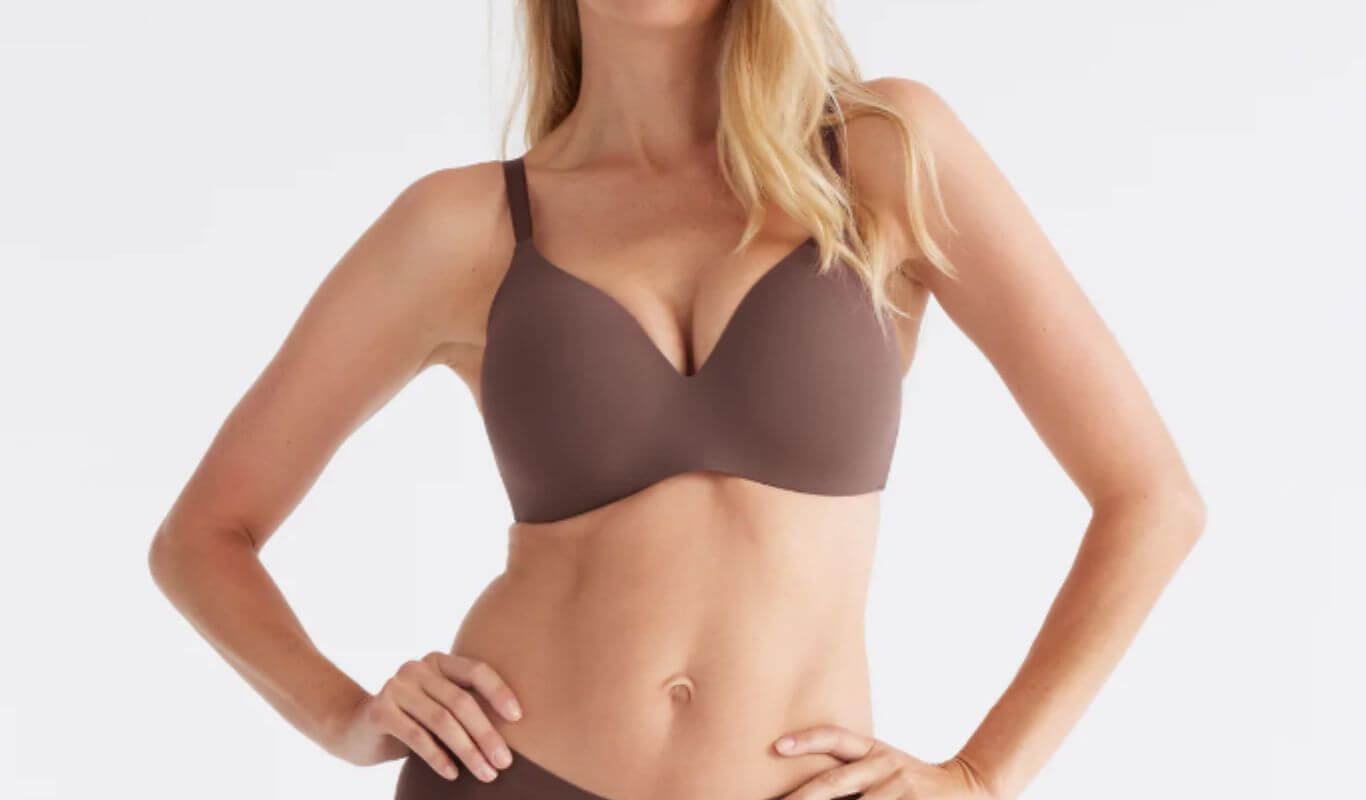 Wearing this bra allows you to combine backless and strapless features to wear strapless tops and skits comfortably. This bra has a self-adhesive silicone feature which helps it to snug against your skin for a smooth back. It has a wireless padded design that pushes your bust for a beautiful and sexy appeal.
Price: $22.99 USD |Material: 81% Polyester 19% Spandex| Sizes: S-4XL

When you go for the MagicLift bra, you receive a full lace coverage touch that is breathable and beautiful. The wide padded straps have an extra cushion for comfort and no wire support. The bra is made of 2-piece cups that deliver shape, security, and a curve contouring structure.
With MagicLift, you receive the right balance of comfort and shape. Based on 1147 reviews on their website, the MagicLift bra has a 4.6 rating, with 868 people giving it a five-star rating.
Price: $39 |Material: 50% Polyamide, 40% Polyester, 10% Elastane|band sizes:36 to 56 and cup sizes: B to J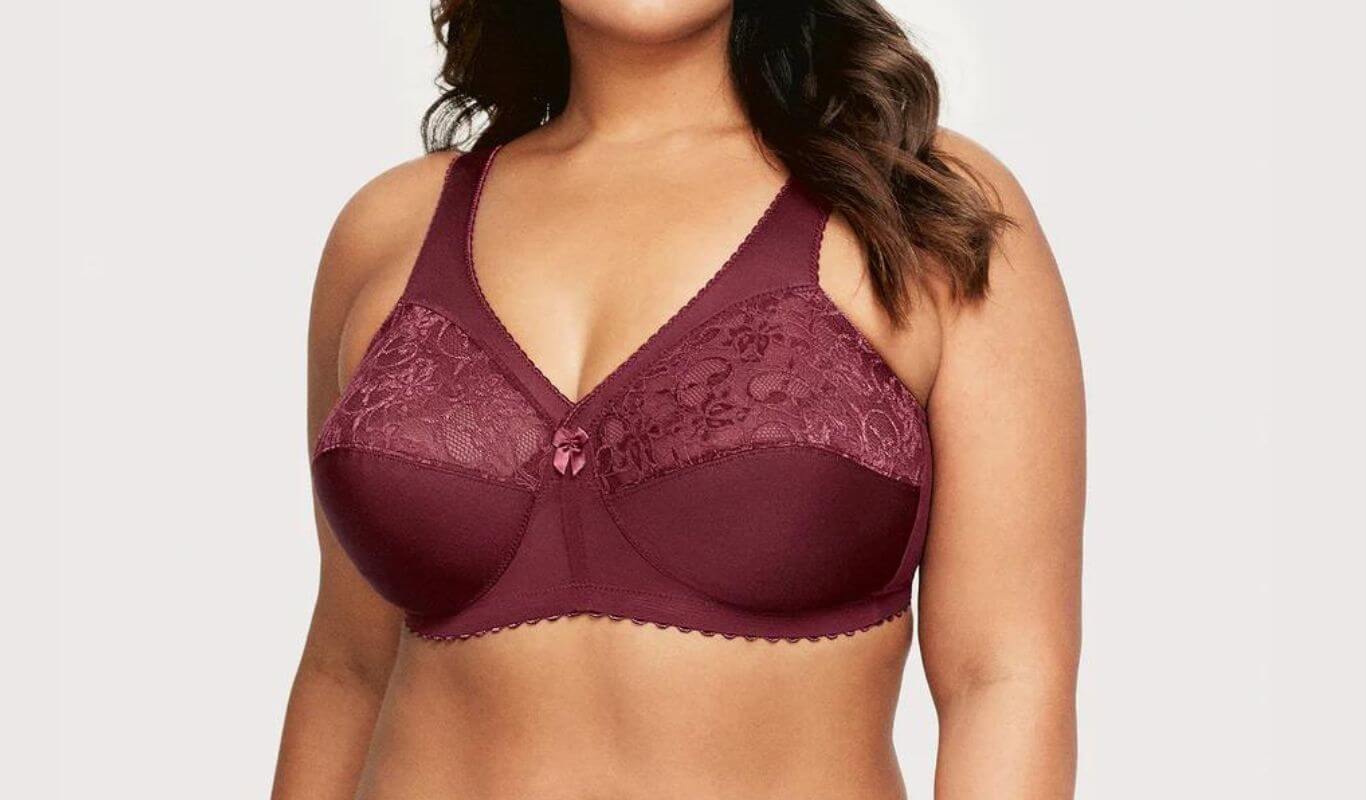 The Pepper bras are manufactured ethically and sustainably in Colombia to serve women worldwide. The FeelGood wire-free bra is designed to celebrate your body and make you feel beautiful and comfortable.
The bras have lightly lined cups with nip coverage that provides support. From the reviews, the buyers have expressed gratitude and satisfaction for how well the bras fit and how comfortable they feel. You are advised to follow the fit chart before your sale to ensure the bra fits you comfortably.
Price: $22.99 USD |Material: 81% Polyester 19% Spandex| Sizes: 30A-40A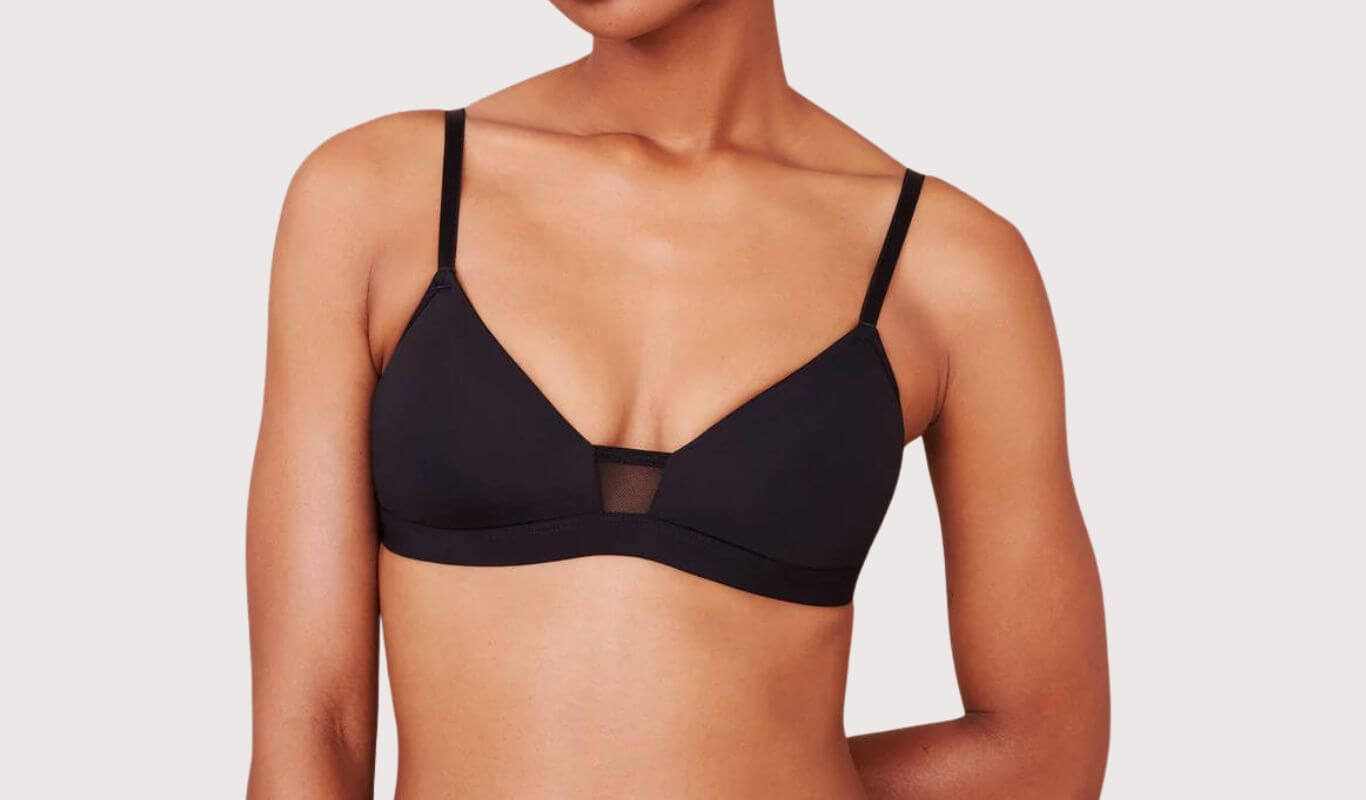 Conclusion
It would be best if you got over the pain and discomfort you experienced wearing underwire bras. Some people have permanent markers on their skin because of how deep the bras dug into their bodies. Women with big breasts are not confined to ugly-looking underwire bras. Brands are listening and providing the best wireless support bras for large breasts and other sizes.
The best wireless bra has distinctive qualities and features and is made from a premium material. The global wireless bra market is segmented into chiffon, cotton, silk, satin, nylon, and other materials that can deliver the comfort women need. The cotton segment is capturing more sales because the bras are durable, soft, natural, and absorbent. Find the proper fit of wireless bras to enjoy maximum comfort and freedom.