In daily life, there is a kind of bra that can be used on many occasions and is multi-functional, that is the strapless backless multiway bra, which can not only match with the Wedding, or Party but also Work and Date.
Yandw's backless strapless convertible bra is based on investigating the existing ordinary and strapless bras on the market, which is an further upgraded and improved products are made according to most people's needs.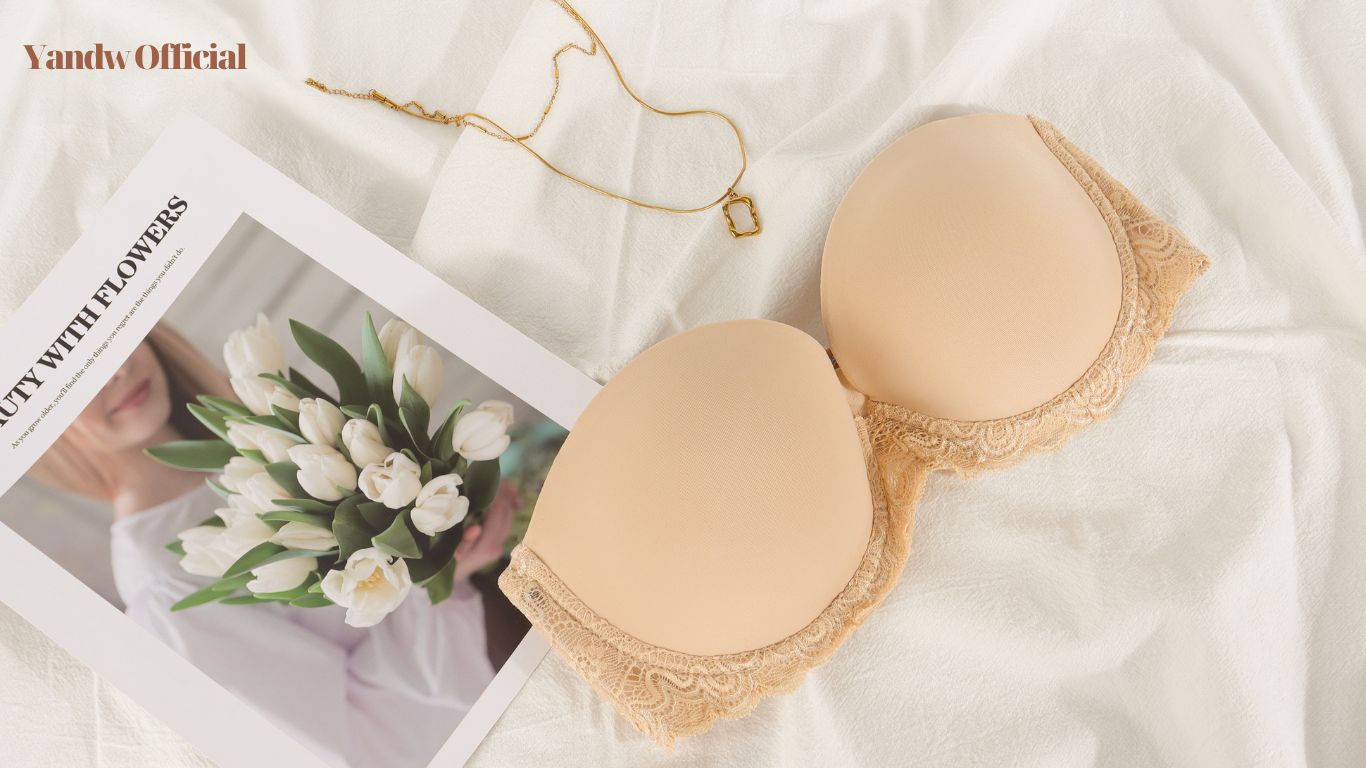 Bra's introduction
Strapless Backless Clear Back Bra can be worn with practically any occasion thanks to its versatile construction.
Generous sizes that fit gals from 32 to 46 and cup sizes from B to G, give you enough choices to find your best fit.
The strapless and backless design is suitable for wedding dresses, low waist clothing, home dress, or any formal evening dress. etc., Padded and wired for ultimate support, making you feel free in every movement.

How is
 

YANDW strapless backless bra different from other bands?
Convertible straps and back band.
"The cut of the back of my dress prevented the wearing of a traditional strapless bra"  "I also recently bought some tops that show the bra straps, which I hate."
You may also have this distress when dressing, compared with the regular bra, one of the best highlights of our clear back strapless bra was designed with the interchange straps and back band. It can perfectly solve the above problem for you, multiway design to match different outfits, suit for any occasion.
1.5cm wide straps.

4 rows of hook and back closure with wide side band.
Considering that stable support is a critical assessment point for a strapless bra, we did some work here comparing the skinny straps. The 1.5 cm wide straps we used are more padding to reduce shoulder pressure and create a bit of a cushion for the shoulders to prevent less slip-off from the shoulders as well.
We ditched the traditional 3 rows of hook design and switched to 4 rows of hook and back closure with wide side bands to make this bra firmer and more supportive.
Most women don't like thick pads, which are airtight and easy to squeeze the breasts, but if unlined, the nipples are easily injured. What should I do?
There is the best choice for you — YANDW's clear back strapless bra uses a 0.8cm thin cup, which can play a part in supporting the breasts while protecting the breasts, keeps you cool, and because it is a thin cup can hold more, there are more sizes to choose from.
Fish scale shape anti-slip strips.
This is the innovation. After the market survey, found that even though there are anti-slip strips on the bra, it will still fall down. 
This is because most anti-slip strips on the market are made of silicone. Ordinary anti-slip silicone strips are close to the skin and are not breathable. After sweating, it will Slip easily; also, bacteria grow and irritate the skin, causing itchy skin.
The Fish scale shape anti-slip strips we used have more substantial friction and are more stable when strapless.
No decoration bra is too monotonous! Full lace bra is easy to show marks after dressing! Can only choose one of the two?
No, our strapless clear back bra combines simplicity and lace, design with smooth cup and lace wings, it can embellish sexy elements without showing imprints.
Lined with soft mesh for the lace wings, Material
You may think, "oh no, lace! I hate that, it's really itchy! It left red marks" please don't worry about that.All the things we had already thought for you.
The clear back strapless bra's lace wings are lined with soft mesh, perfectly preventing itchy and making your skin sensitive. Moreover, this bra was made with polyamide, polyester, and spandex, making it more comfortable and breathable.
Add Underwire and the lateral bone.
To make the bra more supportive and enhance the wearing effect of concentrated breasts and side fat, we added the underwire and the lateral bone.
Strapless bras with a clear back
 give you all the options, you can style up or style down a strapless bra, dress the way you want, and match it with practically anything in your closet!