Getting back home from work and rushing off your bra for relief and relaxation sounds familiar. Many women rush to remove their bras after a tiring day for ease and comfort.
However, one can get rid of it by choosing the most comfortable bra for herself, so she will even forget she is wearing the one. Besides, finding a good and comfortable bra that will fit your breasts properly and keep their shape perfect by preventing them from busting out through the sides is also essential.
For this purpose, it is necessary to get bras that support the sides. 
What Is a Side Support Bra?
A side support bra (or so-called lift-up bra) is a type of bra that supports the breasts on both sides.
These bras are generally fitted under clothing and often have lace trim around the top edge. Such bras are popular among women who are interested in fashion and are beauty conscious, as they help maintain the proper shape of the boosts with comfort and support.
However, the main goal of side support bras is to create comfortable bras that would not push the breast out of place. These contain side slings emerging from the cup that are extra pieces of fabric that move the breasts inward to the bra, thus preventing their out forcing from the sides.

10 Best Comfortable Bras with Side Support
So here we will recommend you the best top 10 side support bras for your daily comfort: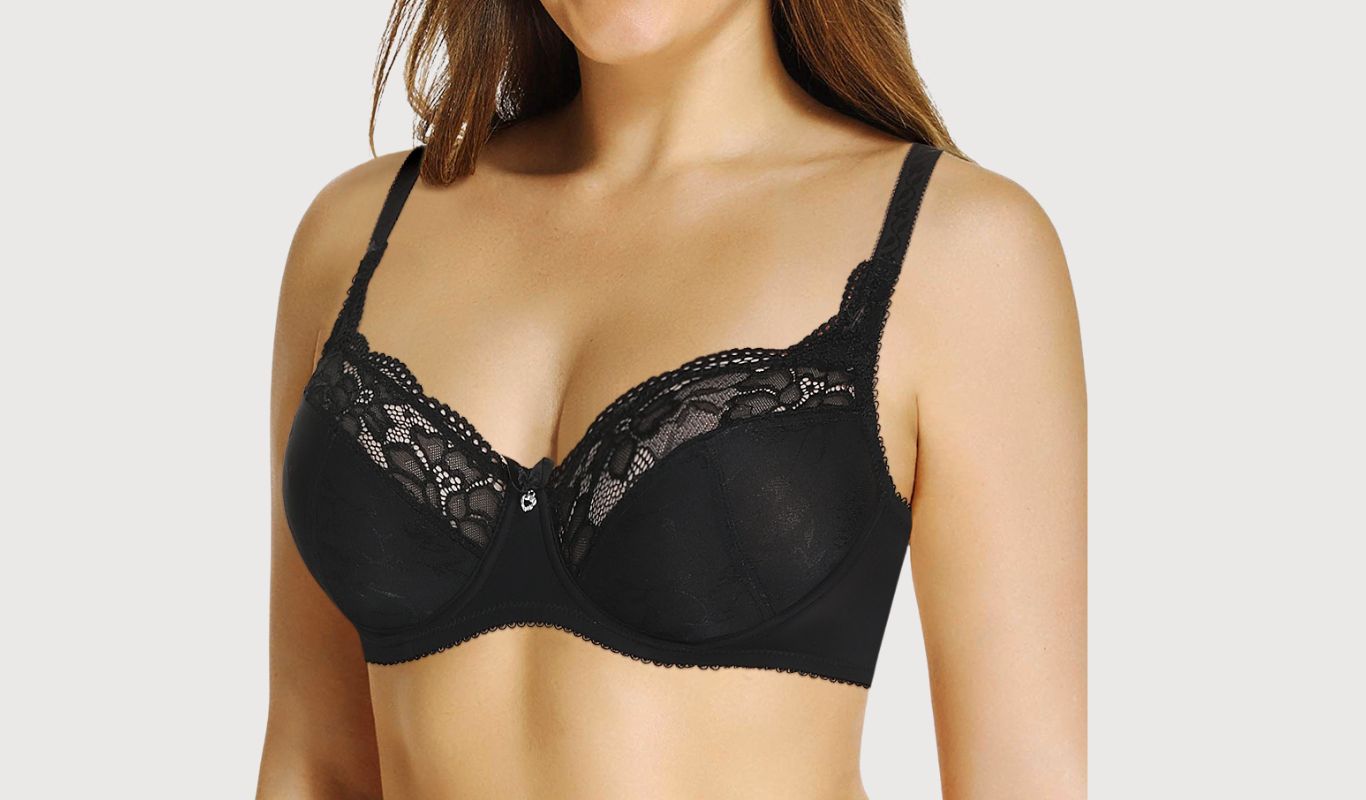 | | |
| --- | --- |
|  Pros | Cons  |
| See-through Full Coverage | Hand wash only |
| No padding & Unlined | |
| Wide band  | |
| Supportive Underwire | |
| Adjustable Wide Straps | |
YANDW Full Coverage Lace Unlined Bra with soft, breathable, and lightweight fabric, wearing it all is relaxed without strain to your breast, even in sleep. Design with wide side band and wide straps to more supportive and enhance the wearing effect of concentrated breasts and side fat, support your sides.
Suitable for all-weather and all-season. It is an everyday bra that you can pair with all kind of clothes, offer you comfortable, breathable, and smooth wearing experience.
Warner's Women No Side Effects Full Coverage Underwire Bra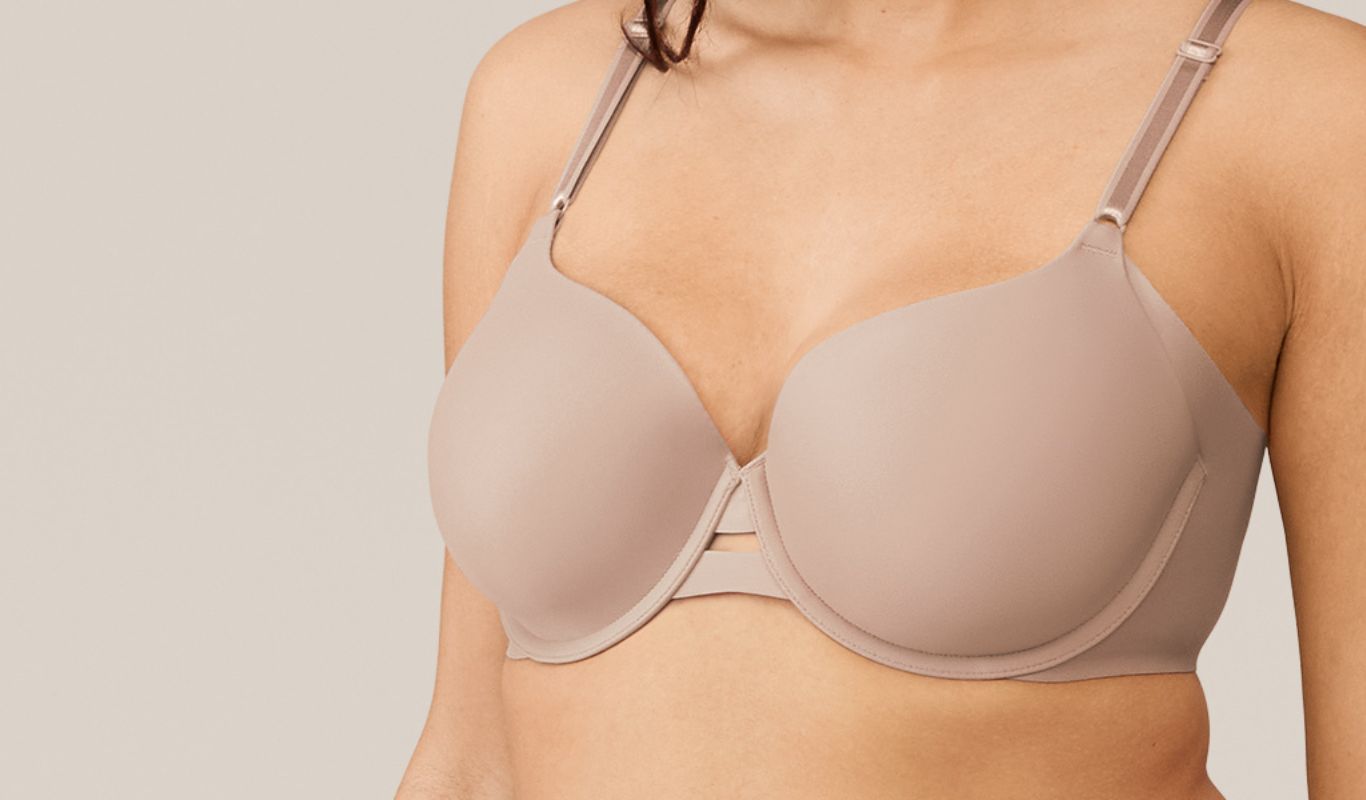 | | |
| --- | --- |
| Pros  |  Cons |
| Flexible foam cups | Nothing |
| Underwire  | |
| Elastic-free sides and back for a seamless look | |
| Unslipping straps with comfortable back | |
Warner's full coverage side effects bras are the best signature underwire, unlined with a full coverage bra with potential side support. They are a perfect choice for the everyday pick. 
It is exceptionally comfortable and slouchy and is incredibly convenient according to your preference and style. It is underlined with great fabric, which makes it a perfect choice for everyday wear.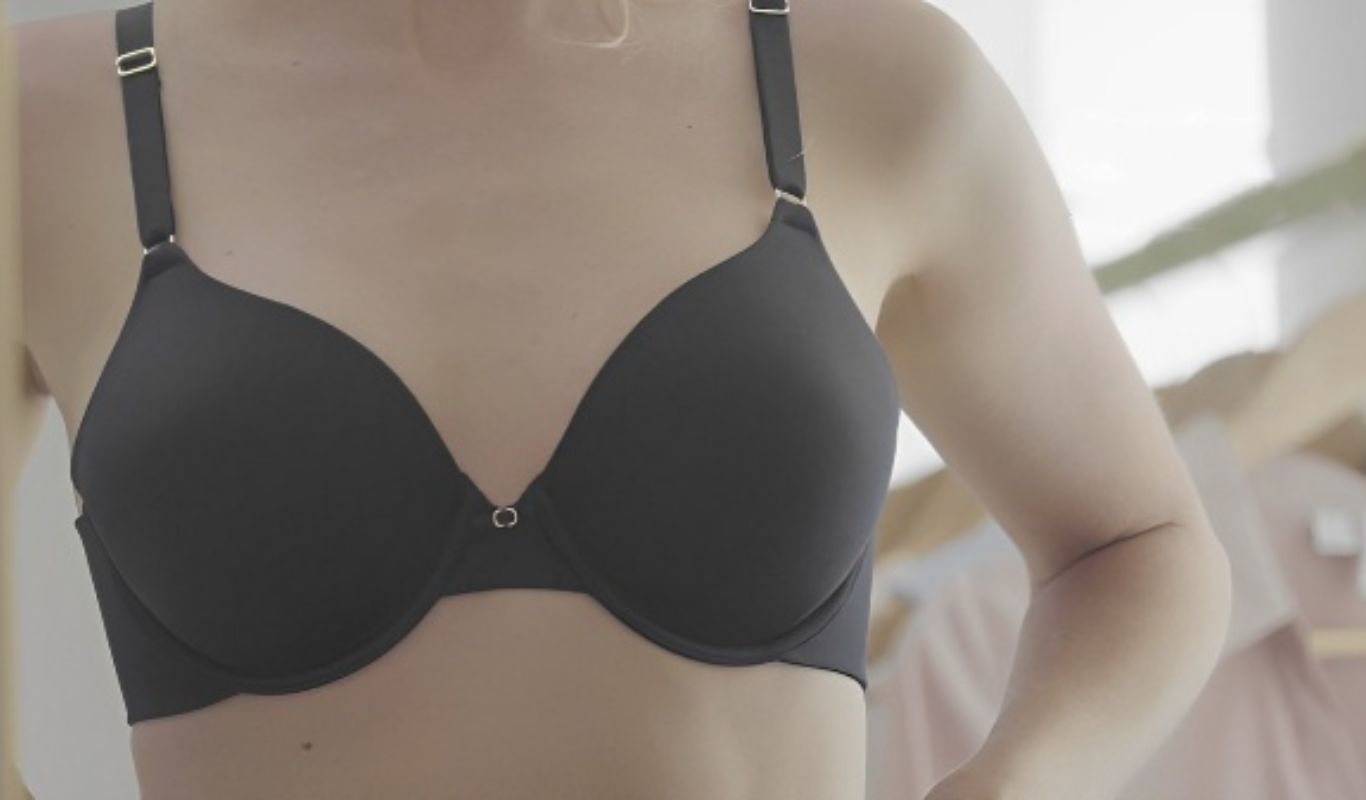 | | |
| --- | --- |
|  Pros | Cons  |
| Soft 4-way stretch fabric | Hand wash only |
| Front adjustable straps | Non-chlorine bleach only |
| Seamless | |
| Lightly lined cups | |
| Tailored body | |
| Comfortable laced back | |
Vanity fair's underwire super soft bras are great for your everyday comfort. It is the actual definition of smoothing and comfort while wearing a bra. Its side support feature provides full coverage with a seamless back, thus providing multi-directional comfort. It comprises a soft 4-way stretch fabric that makes it perfect for full coverage!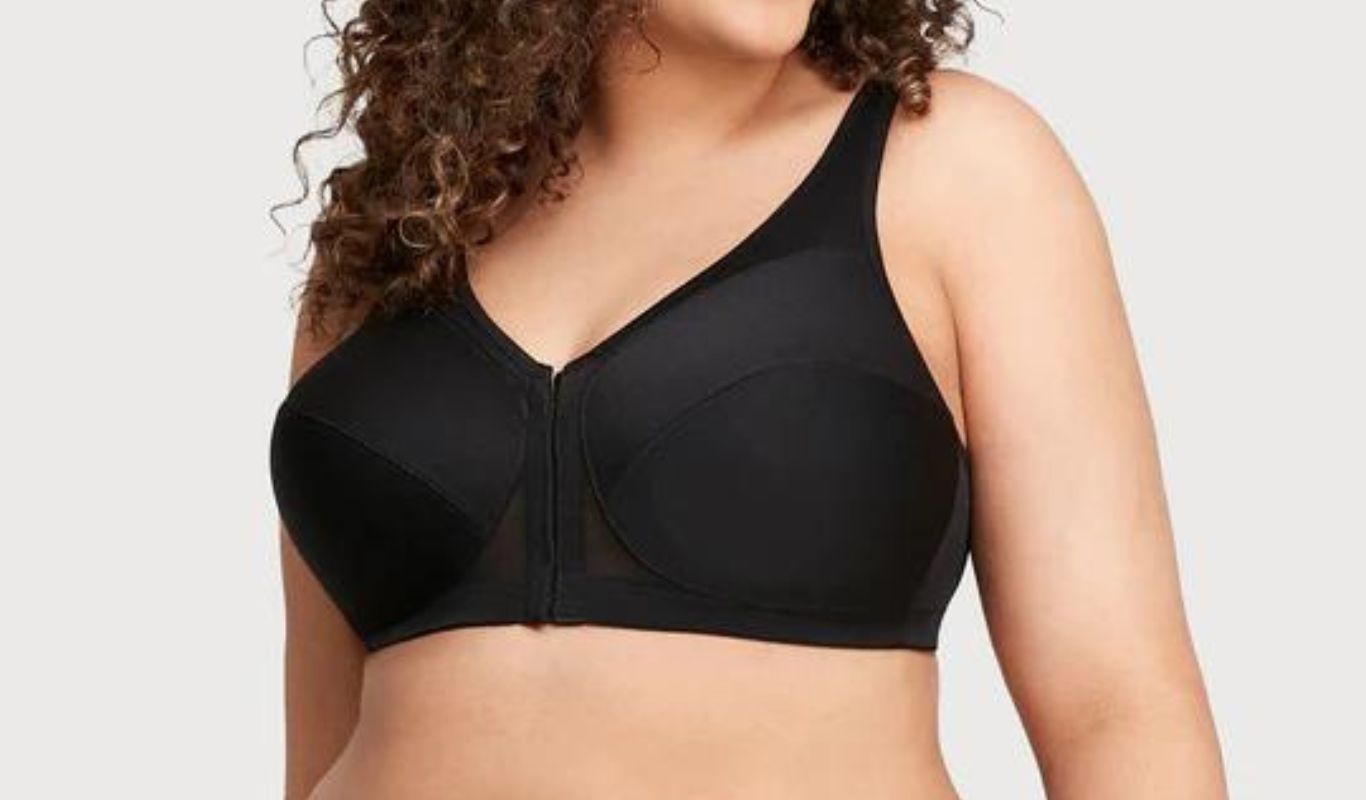 | | |
| --- | --- |
|  Pros | Cons  |
| Wider comfortable straps | Don't bleach |
| Full coverage | |
| Adjustable hook and eye front closure | |
| Smoothing posture back | |
| Machine wash warm | |
Get rid of your ill-fitting bras with the most comfortable glamorise full coverage magic lift bras. They are super cool and comfortable to wear at the same time. They possess a soothing posture back with wider comfortable straps for ultimate support.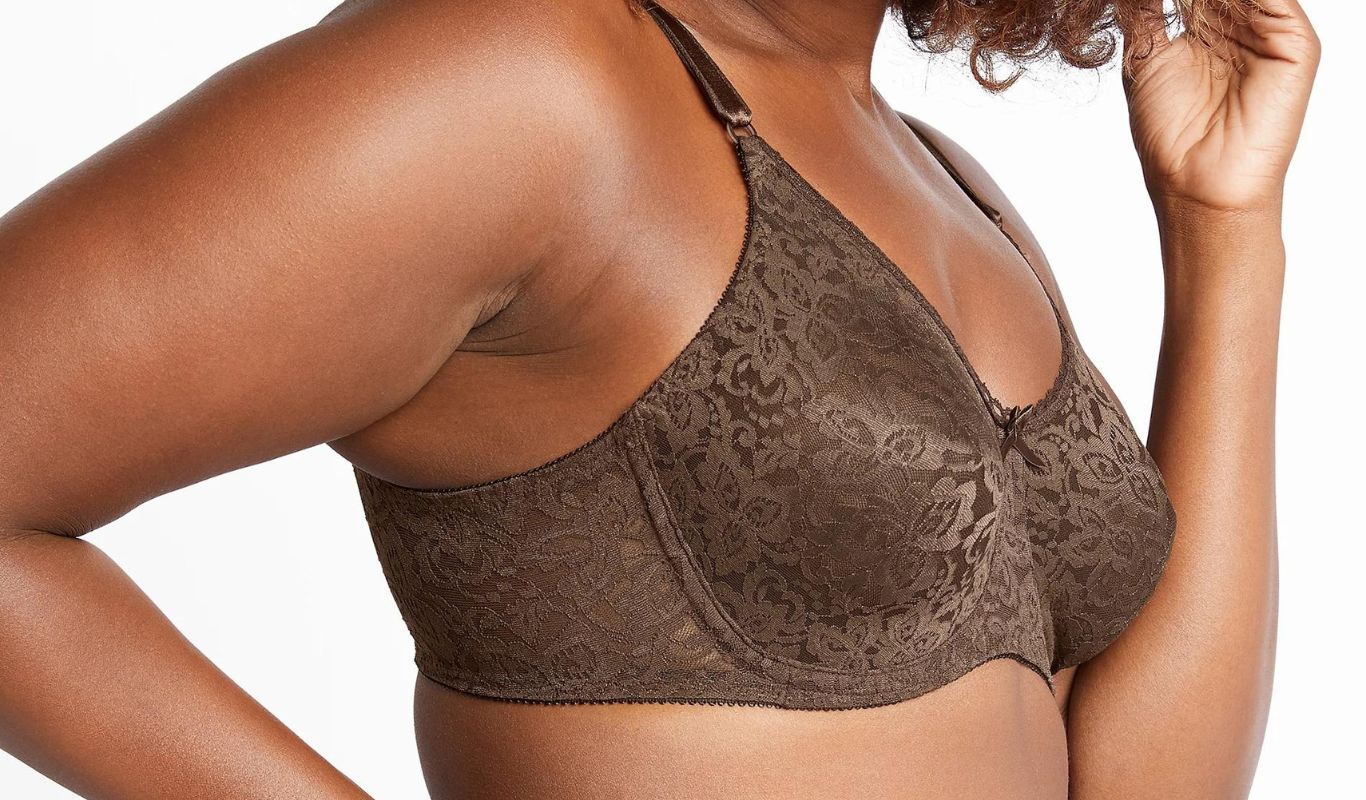 | | |
| --- | --- |
|  Pros | Cons  |
| Wire free | Nothing  |
| Hook and eye front closure | |
| Wide adjustable straps | |
| 2-ply seamless cups for smooth support | |
Bali brings you the most comfortable underlined smoothing bra with proper full coverage that is lightly padded and will let your boobs breathe. We are with both the categories of wire-free or underwire according to your personal preference, thus making it a perfect site for choosing an ideal bra.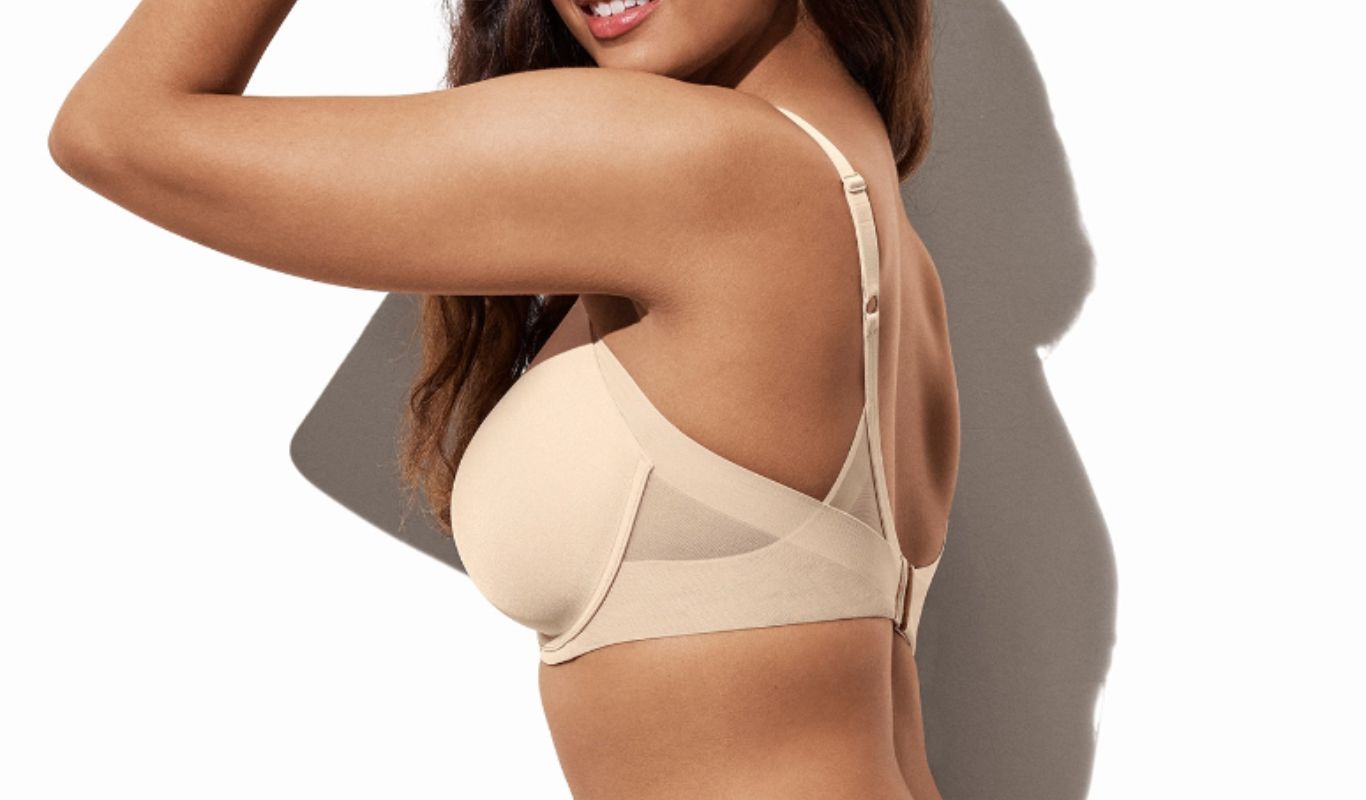 | | |
| --- | --- |
|  Pros | Cons  |
| Full coverage | Hand wash only |
| Wireless or underwire according to your preference | Non-chlorine bleach |
| Lightweight single ply cups | |
| Mesh lined back for added support | |
| Built-up straps adjust in the back for a customized fit | |
Ultimate Wacoal's lifting bra is right here to give you a defying, uplifting look and a significant gravity boost with full coverage and extra support. Its bonded neckline gives a sleek look under clothes. Elastic-free, stretch front band comfortably shapes the body without pinching or digging. 
Get one's now to have a super comfortable day with our bra, which will support your boobs in the best way.
Playtex 18-Hour Back and Side Smoother Wire free Bra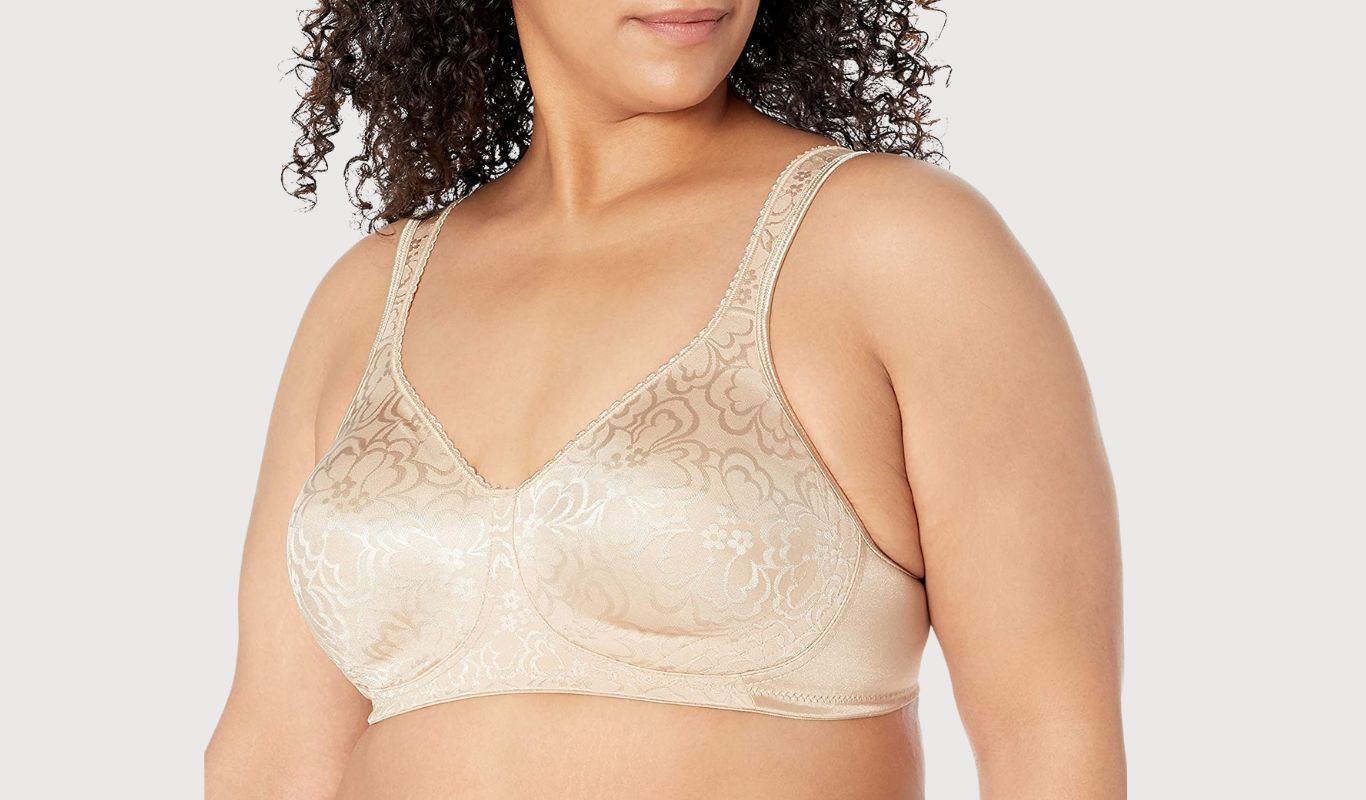 | | |
| --- | --- |
|  Pros | Cons  |
| Magic ring cups | Hand wash only |
| Extra side and extra back support | |
| Fuller cups to reduce spillage | |
| Wire free design | |
Playtex 18-hour brings you the bra with the ultimate support that you deserve. It has astonishing features that will surely be a booster to your boobs.
Comfortable cushion straps with wireless comfort are the best way to go. It has magic ring cups, lightly padded with foam to give you a slouchy feel.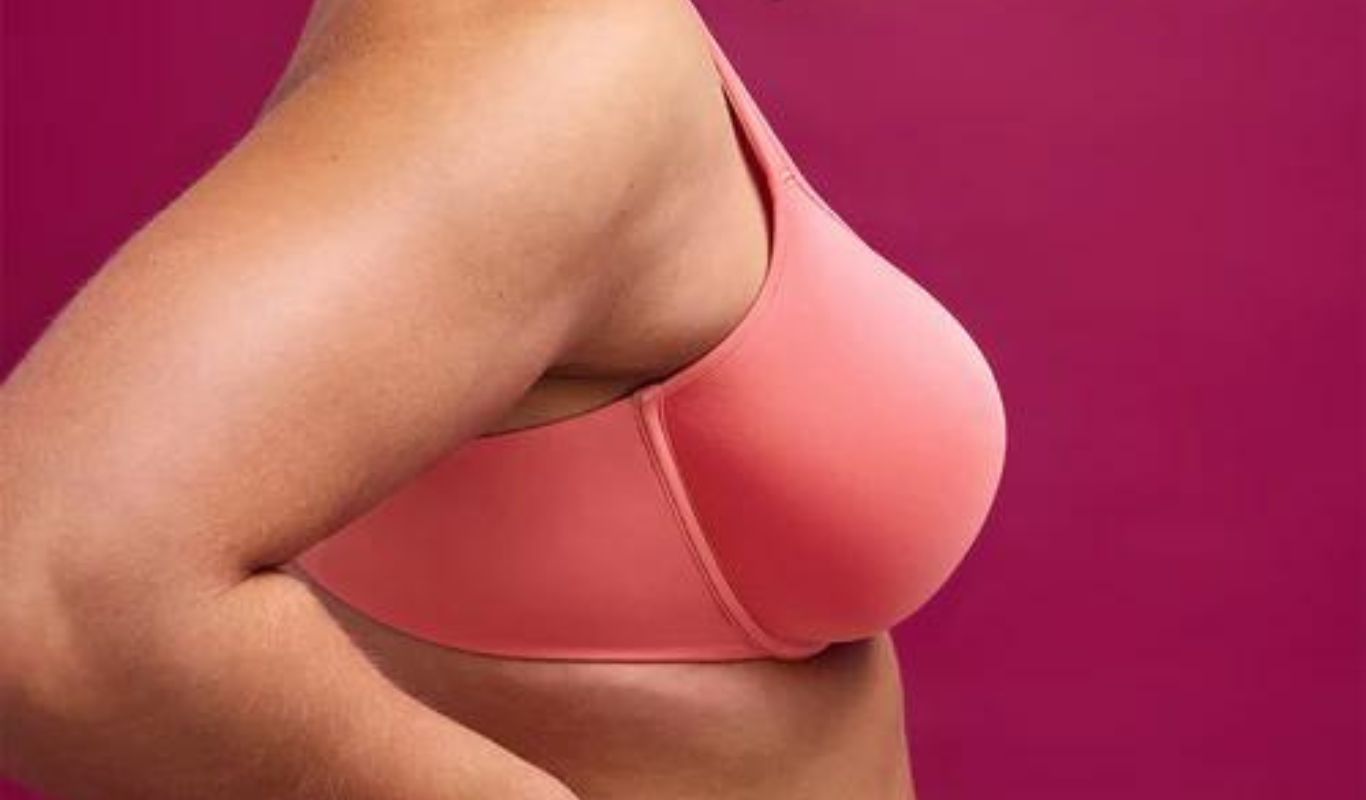 | | |
| --- | --- |
|  Pros | Cons  |
| Full coverage | solid design |
| Wide Adjustable straps | |
| Underwire flexible | |
| Double layer ballet back with hidden elastic  | |
For your larger breasts, Third love full-coverage bra is here to provide you with ultimate comfort and extra support to avoid spilling your breasts. It has a no-slip design with adjustable straps. The ultra-thin foaming cups with padded hooks and eye closure make it an ideal choice to wear.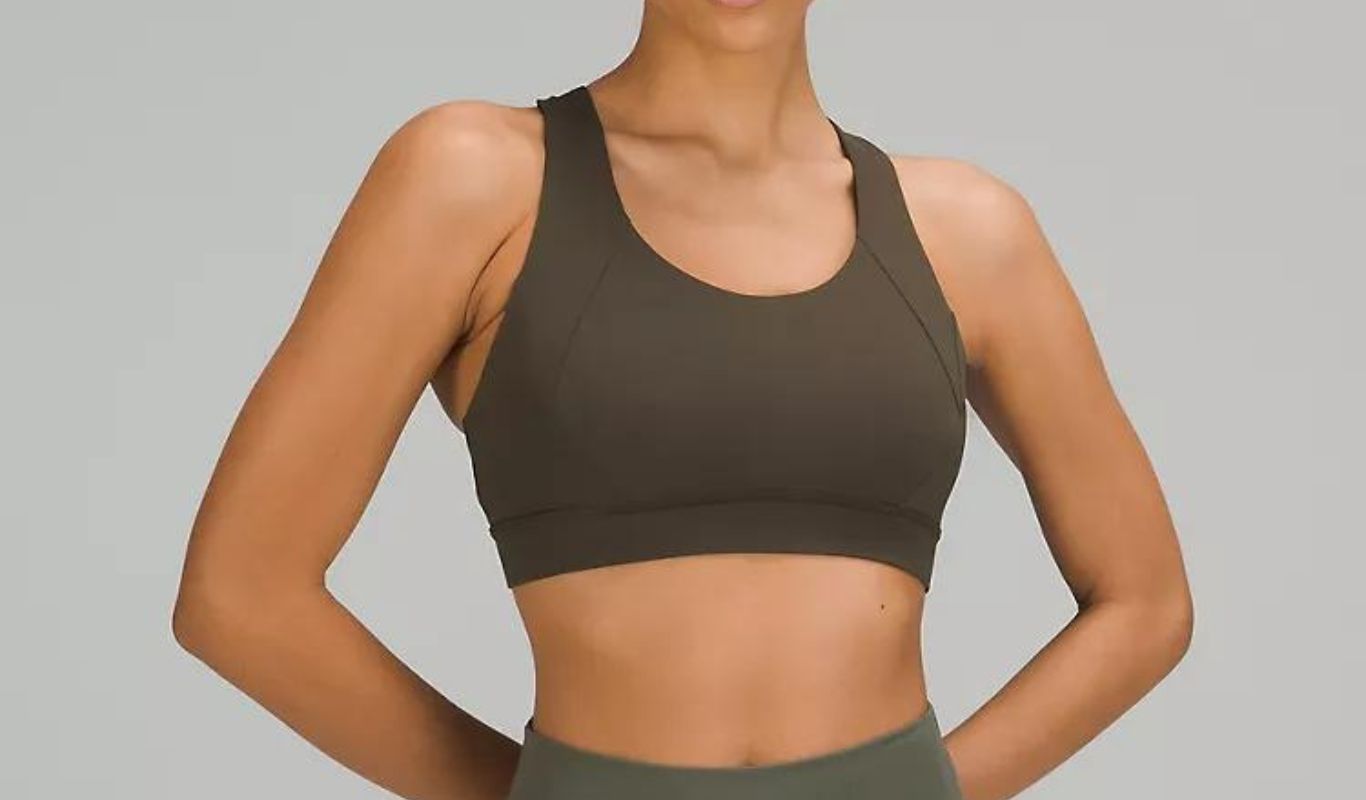 | | |
| --- | --- |
|  Pros | Cons  |
| Full coverage | Don't bleach |
| Four-way stretch | Don't iron |
| Soft, brushed underband | |
| Hook-and-eye closure for a customized under band fit | |
| Machine wash | |
Lululemon brings you a wide range of high-support bras to keep your breasts properly in shape. It's lightweight breathable fabric makes it distinctive from the rest. 
It also contains pockets for optional, removable cups. Adjustable double-cross back straps offer comfort and supreme support. Moreover, it is especially intended for high-impact activities. 
Olga Women's Signature Support Satin Bras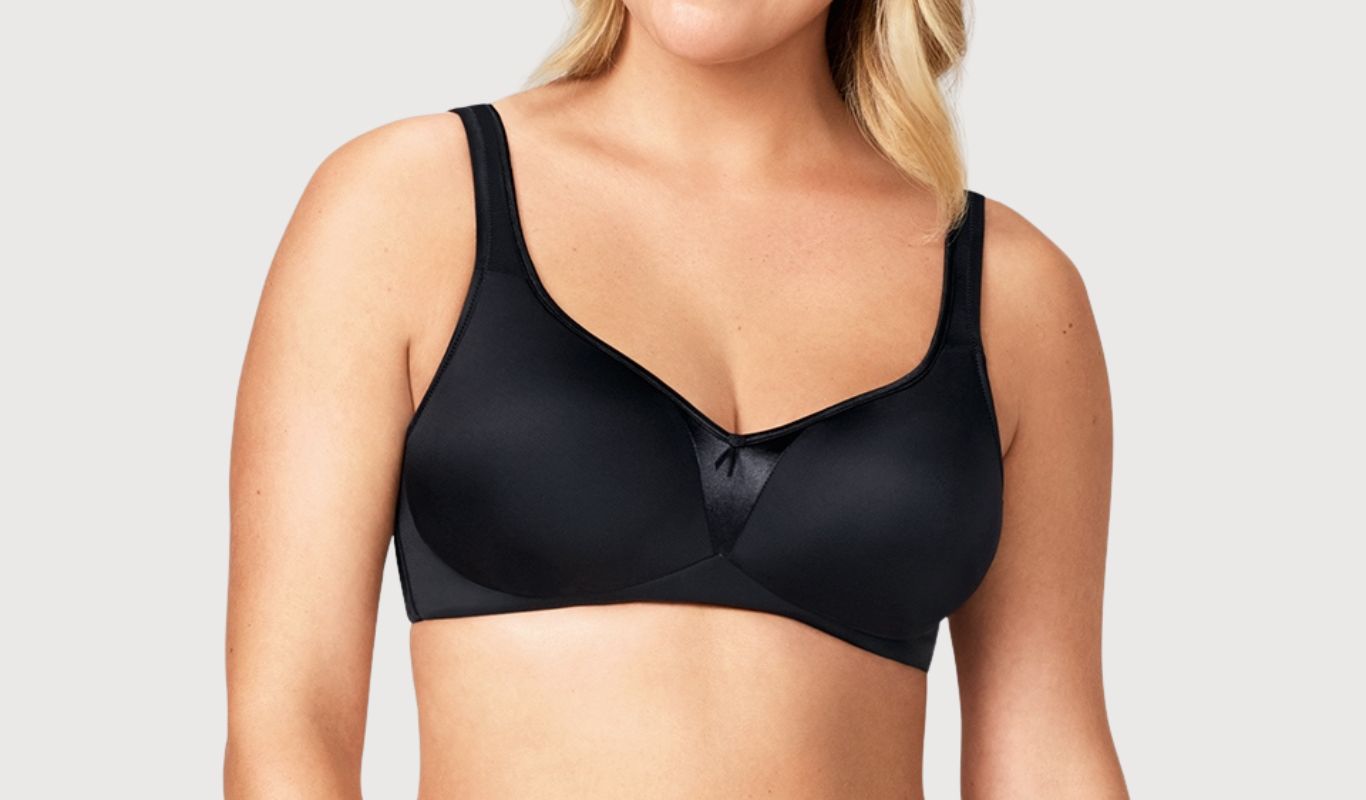 | | |
| --- | --- |
|  Pros | Cons  |
| Full coverage | Nothing  |
| Built-up side panels | |
| Wirefree | |
| All over stretch fabric | |
Olga is meant for real life and comfort for a confidence boost to your day. It provides you with back-smoothing bras with seamless support. The built-up side panels make it unique in providing extra side coverage to prevent side spilling of the breasts. The all-over stretch fabric is the main reason behind full coverage.
Benefits of a Side Support Bra
The side support bra is a small addition to any bra that makes women feel sexier, flatter their figure, and even helps them look good without wearing a corset. However, there are multiple benefits of a side support bra:
There's nothing worse than having a saggy chest, especially if it happens after the pregnancy. A bra with side support helps lift your breasts and keep them looking firm and perky.
A side support bra is essential for the proper shape of the breasts. It won't let your breasts get out from the sides and have a loose and poor physique. Instead, it will restrict the outpouching of breasts from the sides, thus helping maintain a perfect posture.
▶ Improving Posture
A good posture is essential in keeping your body strong. When wearing a bra without any support, the weight of your breasts falls heavily onto your shoulders and back, causing poor posture. A side support bra provides much-needed support and correctly keeps your shoulders and neck aligned.
▶ Reducing Back Pain
When you sit at a desk all day long, there are chances that your posture may begin to suffer. Your spine could weaken over time, and sitting hunched over can cause discomfort. Luckily, a well-fitted bra can help reduce the strain caused by bad posture.

A Side Support Bra Is in Need in Daily Life
A best bra for lift and side support is gaining popularity and importance for everyday use.The most uncomfortable thing about many bras is that they're not designed to help support breasts properly. A bra's primary purpose is to provide proper coverage during everyday activities.
A bra should be comfortable enough to last throughout your life without causing any discomfort. It would be best if you didn't worry about how to wear it; it should fit perfectly, and the correct cup size should stay fitted.
However, side support bras fulfill all requirements of a good bra and will surely live up to all your expectations. They have gained vital popularity because of their full coverage feature, preventing the breasts from becoming lousy or poor, thus maintaining a proper shape with extreme support bands on the sides.

When Should In't Wear a Side Support Bra?
There are no specific events to avoid wearing a side support bra. However, try avoiding it wearing at night to bed due to the following reasons;
It restricts blood circulation.
It can produce skin pigmentation.
It can cause skin irritation.
It can lead to edema in the breast region.
It can cause trouble sleeping.
It can cause lymphatic blockage.
It can lead to excessive sweating and accumulation of sweat over the skin.
It can lead to the formation of lumps.
It can cause breast fungus.
It can adversely affect the breast's physiology.

How to Choose a Side Support Bra?
To get the perfect bra for yourself, look for the following features first;
✨ Style
Choosing the perfect style is the first step to finding the best bra for lift and side support. Try to find such bras that have stretching quality as they are likely to stretch and lay all over your boob's skin, giving a comfortable touch. 
✨ Size
It's time to get the perfect fit according to your breast size.Size depends upon various factors like breast size, cup size, and size number.
To determine whether or not a particular pair of bras fits appropriately, the cup size should be compared with the band's measurement at the upper body's widest part. If the difference between the two measurements is less than 1 inch (2.5 cm), the bra is considered to fit well.
Size numbers may vary from 32 to 44 or even more with cup numbers A to F or more.
✨ Underwire
Next, decide whether you need an underwire or a wireless bra. Underwire bras are usually preferred due to the greater extent of support that they provide. However, it entirely depends upon the choice of the lady buying it.
✨ Fabric
Fabric plays a crucial role in the maintenance of good breast health. It could be either Polyester, spandex, cotton, nylon, cotton silk, etc., according to your choice and style.

 Conclusion:
So that's how side support bras help prevent breast spillage. They provide supreme support to your breasts, with full coverage and highly satisfying features you desire for ultimate comfort. We have cleared your problem with our best bras that support sides. Hope you like it!